A British boxers nightmare; can Terry Flanagan stop the 'Golden Boy'?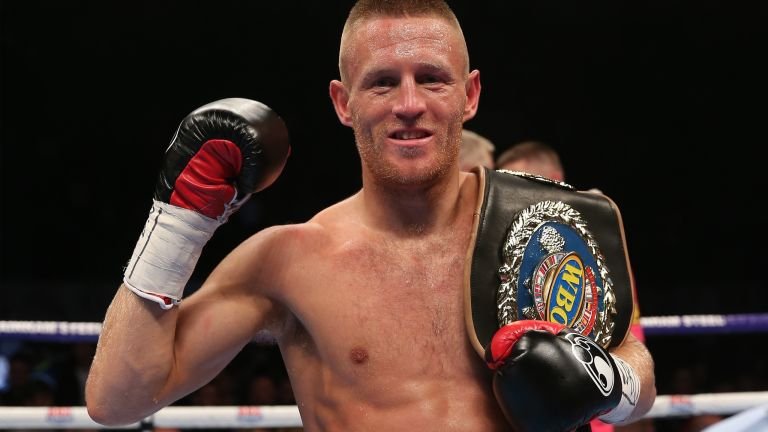 Jorge Linares has been the thorn in the side of British boxers lately having seen off challenges by Kevin Mitchell, Anthony Crolla (twice) and Luke Campbell over the past few years. Is there anyone on these shores that can get the better of him and if so who stands the best chance?
For me, it will all depend on which weight Linares decides to carry on at. If he decides to remain at lightweight then on the British scene a rematch with Luke Campbell would appear the most likely option. However, it looks as though he will potentially move up to Super Lightweight to face Mikey Garcia which could again bring in the possibility of a fight with Terry Flanagan as this fight was first considered last year when Terry was still competing at Lightweight. Having moved up a weight class I should say at this stage that I don't even consider Terry to be the best Super Lightweight in the UK. In my opinion, Josh Taylor is already ahead of him in that regard, but he is undefeated, has the experience and that all important World Title which is always a bargaining tool in making any big fight.
Terry, of course, has his own contest coming up in April as he defends his WBO belt against Maurice Hooker who has had plenty to say and keeps threatening to "punch him in the mouth" which is basically what the job description would be for a boxer.
If a fight between Flanagan and Linares were ever to be made then it would obviously be the biggest test yet for the Manchester fighter who has quietly but systematically beaten everyone he has faced to have the best record of any current British boxer and that is all you can do as a fighter. He is a bigger puncher than his record would suggest and maybe the step up in weight will help prove that, he also makes you fight at his pace and keeps the pressure on non -stop which can be very waring for an opponent. It has to be said though that Linares is on a different level to anyone he would have faced before and also certainly not likely to happen this year in all honesty. His slick fast moving hands and exceptional footwork have proven to be a nightmare for almost every fighter he has faced. Terry is strong, determined and would certainly not stop trying for the full 12 rounds so would be hoping to slow Linares down with heavy body shots in order to give himself a chance.
At 32 there seems to be plenty of life left in him but no one beats father time so it could be that someone will get him at just the right time. He is also looking at the very top opposition in the shape of Mikey Garcia and even possibly move down or agree on a catch-weight contest with Vasyl Lomachenko and I would expect that it would be these names we are more likely to see in his opposite corner than Flanagan.