Andrew Selby is learning from brother Lee as world title opportunity gets that step closer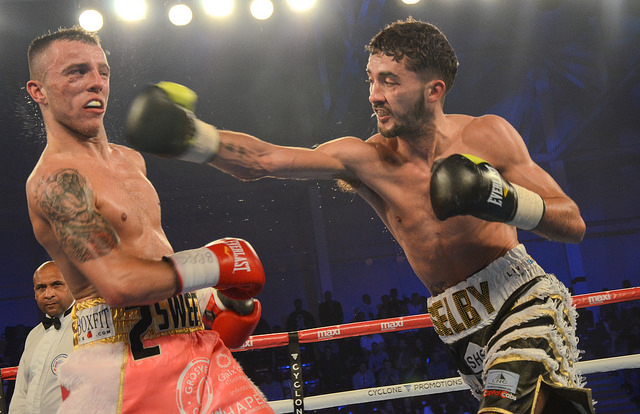 Barry's Andrew Selby, brother to world champion Lee Selby, has impressed in his first ten fights as a professional boxer. He has won all ten fights and stopped five opponents while picking up three titles in the process.
Selby is happy with his career so far, he told Ringnews24.com: "It's been good; I've won three titles as a pro within ten fights." 2017 was a good year for Selby: "It was good; I won the WBC international and IBF international titles."
Footage of Vincent Legrand has been hard to come by but Selby expects a tough fight:
"There are no professional fights of him on social media. I've only seen his WSB fights (World Series of Boxing) as an amateur. He's a decent fighter; it's going to be a tough fight."
The fight against Vincent Legrand is Selby's first fight away from home, outside UK, as a professional. It may be daunting for some fighters but Selby recalls his amateur experience.
"I'm used to fighting away as I've fought all over the world as an amateur. As a professional he will have home advantage and I'm hoping the judges keep an eye on both of us and not just him. I think I'll have to beat him convincingly. "
Adding the European title would mean a lot for the 'Superstar'.
"I'd love it, know what I mean? It will be really nice to get the European belt around my waist."
A world title fight isn't too far off. Selby won a WBC eliminator back in October against Maximino Flores and is rated very highly with the WBC, IBF and WBO. There are plenty of options for the Welshman.
"Yeah, I'm in line for a world title shot. I'm ranked number one with the WBC. A guy who I've beaten Cristofer Rosales for the WBC international – he's fighting for the WBC title now in April, a week before my fight. I'm hoping for Rosales to win and I'll fight him for the world title and beat him again."
Selby doesn't plan on staying at flyweight:
"My plan is to get a world title shot at flyweight obviously, try and win it then move through the weights."
Selby isn't afraid who he fights in 2018 and welcomes all comers and title opportunities.
"Obviously the world title shot, win that then I'll fight whoever wants it basically."
Andrew's brother, Lee Selby is someone he looks up to and can take motivation from.
"Yeah, he motivates me. We train with each other every day, watching him and he helps me a lot. He's got a world title – it would be wicked for us both to have a world title at the same time."
Training side-by-side with his brother and world champion helps give Andrew experience and it pushes Andrew in training.
"Most definitely – sparring's not as intense as it used to be, as he's bigger than me. But we help each other learn a lot, he's got the power and size advantage and I use my speed against him – it works both ways for us."
Lee Selby has a big fight coming up at Elland Road against Josh Warrington.
Andrew added:
"I think my brother is too strong for him and I think he knocks him out in the later rounds."