Manny Pacquiao's looking to return but who will be his opponent?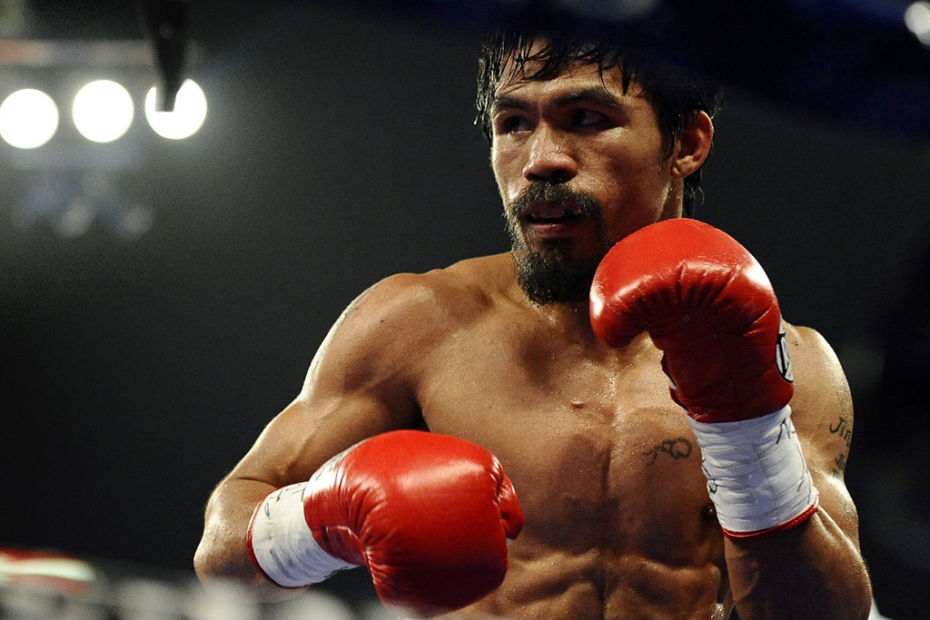 Manny Pacquiao looks to be ready to lace up the gloves again, Madison Square Gardens had been booked by his team to host his next fight in April but it now looks as though this will be moved to Mandalay Bay in Las Vegas. That is if he even manages to secure an opponent with his long time trainer Freddy Roach admitting he hadn't heard what was happening yet.
Manny is now 39 and with his position as a future hall of famer secured he can surely only be fighting for the love of the game or more likely the lucrative paydays that come with it. He is of course now adding his name to the long list of champions that went on too long. Whilst he has done too much in the game for it to really harm his legacy, it would still be a shame to see him taking on the type of fighters that he would have walked through in his prime.
Jeff Horn is facing Terence Crawford on April 12th at the Mandalay so the venue is already secured, this would now make Manny part of the undercard and the man in the frame at present is Mike Alvarado which is underwhelming to say the least. Although younger than Manny at 37 Alvarado is essentially over the hill as a boxer and would be no match for Manny even at this stage of his career. Indeed they will have had 100 fights between them before they meet in April with Manny having a record of 59-7-2 against Alvarado's 38-4-0. It feels that this type of fight is only being added to the card to try and make it PPV worthy as despite being one of the most talented fighters in any weight division Terence Crawford is not quite a stand-alone star just yet and therefore the bout against Horn is a hard one to sell without another major star attached to the bill.
One other factor is who will be in Manny's corner as there are rumours of some kind of bust-up in camp after the loss to Jeff Horn. It is commonplace in boxing after a loss to try and lay the blame elsewhere and it usually gets pushed onto the trainer, comments such as we had a lack of preparation or he gave me the wrong game plan are a familiar war cry after the event. After being together for so long and having had so much success together it would be disappointing if this were to happen.
Bob Arum is also apparently hoping to match up Pacquiao with either Crawford or even Vasyl Lomachenko after this fight. You would have to think that a fight against either of these men would have to be his swansong as it is likely to be as one-sided an affair for either of them as the fight with Mike Alvarado would be for Manny.
I think Manny deserves more than this as someone with his standing in the fight game should be treated with more respect and allowed or even advised to retire rather than essentially becoming a lamb to the slaughter of 2 of the best fighters in the game right now. Whatever happens and whoever he fights one thing is certain, the Manny Pacquiao roadshow will be coming to a close soon. We will hopefully be left with the good memories of the exciting fight nights he gave us rather than watch his skills diminish and his reflexes dull until we don't want to watch him anymore.