The Boxing World Pays Tribute to Scott Westgarth Following Shocking Death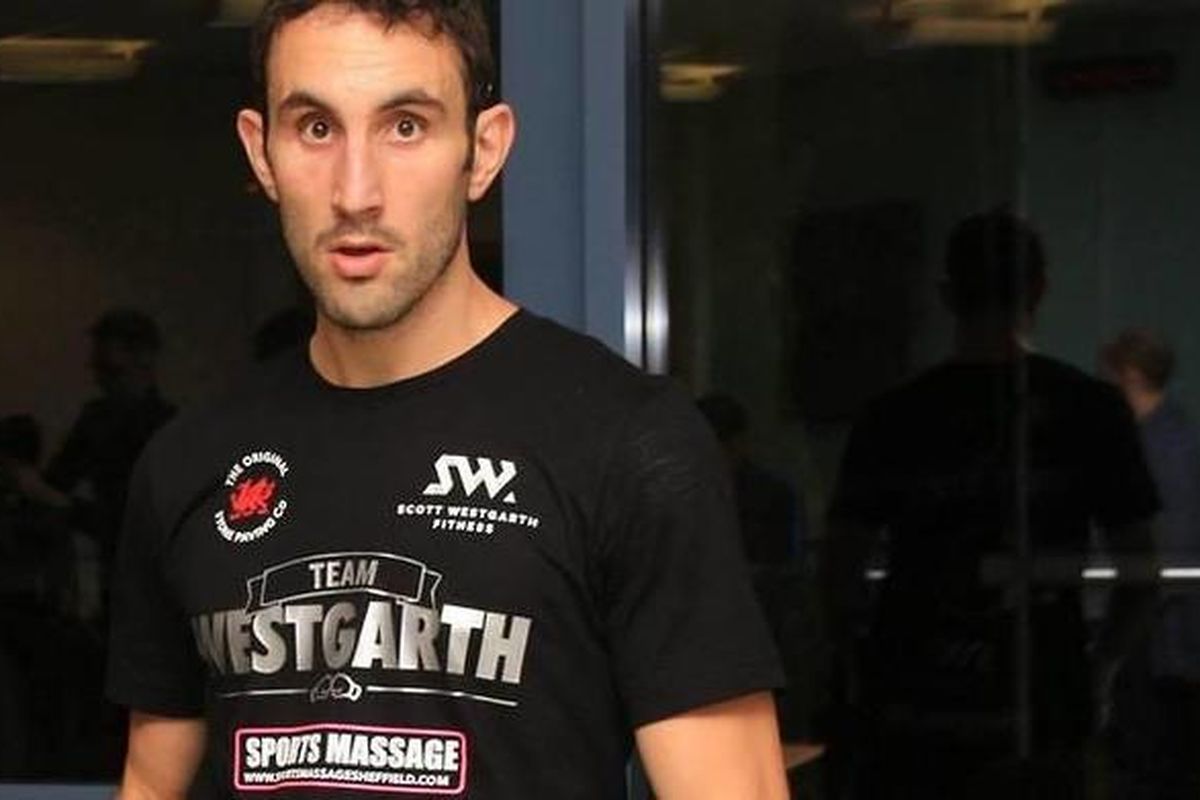 Boxing is a sport that should never be taken lightly, and that truth came to the surface recently after it was revealed that British boxer Scott Westgarth had died following a suspected bleed on the brain. This comes after another victory of Westgarth's, who moved to 7-2-1 (2 KO's) following unanimous decision win over Dec Spelmen in light heavyweight division.
The Westgarth vs. Spelman matchup took place on Saturday, Feb. 24, from the Doncaster Dome in Yorkshire, United Kingdom. And although he is no world-class fighter, Westgarth's passing is one that has struck the boxing world, and the UK scene in particular, quite hard.
Westgarth, 31, overcame Spelman but immediately fell ill following the match, and was rushed to the hospital after collapsing backstage. He collapsed just minutes after giving an interview saying he was glad he 'put on a show' for his fans. What's a bit shocking is to watch a post-fight video of the courageous fighter, who could be seen in a bit of confusion, ringside afterwards, as he was next to Spelmen, who spoke on the microphone.
Truly an upstart, Westgarth spoke after his victory.
"I will box anyone," he stated. "I do it for the fun not because I think I am going to be world class fighter. I just do it for purely for entertainment and I am just glad we could put on a show and keep everyone entertained."
Later in the interview, Westgarth grabbed his head and winced with pain, as mentioned previously. Westgarth reportedly stumbled into the dressing room and was seen by paramedics and was later transported to the Royal Hallamshire hospital where he later passed away. The fight was sometimes "brutal", as each man tasted the canvas.
Glyn Rhodes, Westgarth's trainer, spoke on the incident on his Facebook page.
"Today our hearts are broken as we have to share the devastating news that one of our 'family' has sadly passed away over the weekend whilst pursuing his dreams," Rhodes wrote. "Our only thoughts are with his immediate family and friends at this time. Scott truly was a member of sbc unit and from the 'babies' to the old timers was loved by everyone."
So emotional has the aftermath been, that even news of Westgarth's sister Bethannie, 24, broke, as she paid tribute to him by posting a photo montage of her beloved brother on Facebook alongside the comment: 'This man right here has left a huge big eared shaped hole in my heart!'.
In the wake of his passing, many have taken to social media to send their condolences to Westgarth.
"Our thoughts and condolences with the family of Scott Westgarth, may he rest in peace," stated promoter Eddie Hearn.
Truly a sad event. But if there is anything we can learn, it's that no matter what the scale of a fighter, a loss will ripple the boxing community ten-fold if we lost something of worth. And Scott Westgarth was just that.
Ringnews24 would like to offer its condolences to the Westgarth family.