Nick Jenman replaces Craig Cunningham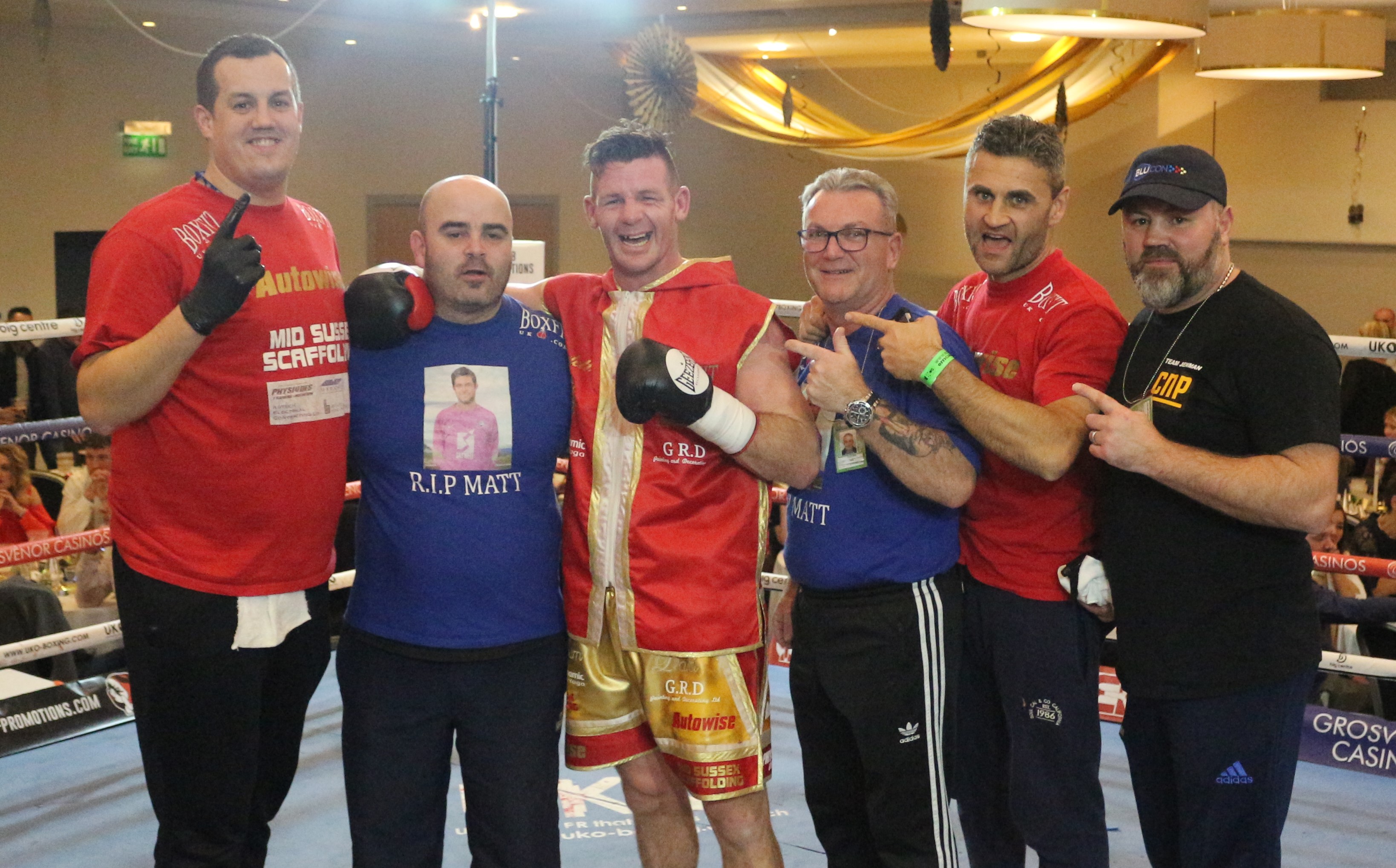 Brighton boxer and former Southern Area middleweight title holder, Nick Jenman, 20-9-1(3), 31, finally gets a long-awaited shot at a big title next month, appearing as chief support to Frankie Gavin's world title fight at the Genting Arena, Birmingham.
Jenman, who turned professional in October 2010 following a sixteen year spell across the junior and amateurs, has added two masters and two classic challenge belts to the Area strap he won in February 2016, a points win over Nathan Gorman at Brighton's Metropole Hotel.
Now, following the withdrawal of Craig Cunningham, Jenman will oppose home-town favourite Andrew Robinson, 20-3-1(6), 33, for the IBO continental middleweight title on March 24, just four weeks after Jenman's last outing, a point's win over four rounds against Iain Jackson.
"It's bizarre because two years ago I put a status (on Facebook after his Southern Area victory) saying what a dream it would be to challenge for and even win an IBO title," began Nick.
"Now look what's happened and I really can't wait.
"I'm hungry for it and it is what I have been waiting for; no amount of money can take this away from me.
"It's like, when I turned over six years ago, I said to my dad that I wanted to be able to fight for the Area title, that was the dream, not win it, just to challenge for it.
"Then they introduced the Masters and Challenge belts, so I went and won a few of those as well and now it's the big one, this is like my world title. However, I know that, if I win this, then it opens up a lot of options for me."
Opposing Robinson is a challenge for Jenman but one he feels is winnable.
Having sparred with Chris Eubank Jnr in the past, and opposed the likes of Jack Arnfield, Max Maxwell, Tommy Langford, Grant Dennis, Tom Stokes, all with strong, winning records, then the South Coast southpaw has enough tools in his locker to take care of business.
"Don't get me wrong, this kid is tough," added Nick.
"But, I've had a few messages of support off Frankie (Gavin) and my work rate and fitness is through the roof.
"I know that, going in there in a few weeks' time, I have to be an annoying, busy bee, frustrate him, and not stand there and trade punches with him.
"If I do that, then I believe I can win this."
The Brighton boxer would like thank his sponsors Mid-Sussex Scaffolding, Underground Gym, DRD Painting & Decorating, and Richard Reed Construction for their continued support; he will also be running a coach from Brighton and Birmingham for the fight.
Nick Jenman opposes Andrew Robinson for the IBO continental middleweight strap on March 24 at the Genting Arena, Birmingham on the undercard of Frankie Gavin's IBO World welterweight title clash with Bethuel Ushona.
Tickets for the event range from ÂŁ46.10 to ÂŁ170.40 (ringside) and can be purchased from www.theticketfactory.com or contacting Nick Jenman on 07825 816536.