Bookies not entirely convinced about Parker's chances against Joshua
Bookies not entirely convinced about Parker's chances against Joshua
A lot of hype is being created around the Anthony Joshua's upcoming fight against Joseph Parker on March 31 and whilst we are sure that isn't just hype about nothing, the jury is out on who is going to win. The UK media in specific is going all out to project Joshua as a boxing legend in the making. There's been a lot of talk about him successfully unifying all the heavyweight titles, sometime around summer, after beating Deontay Wilder. Hence, a large majority of people are considering his win over Parker a given!
Joshua v Parker fight has in fact captured the attention of every boxing fan in the United Kingdom and in many other parts of the world, including New Zealand (Parker's birthplace). Many commentators are already predicting an all-British showdown involving Anthony Joshua and Tyson Fury sometime in the future, after the former has already beaten Parker and Wilder.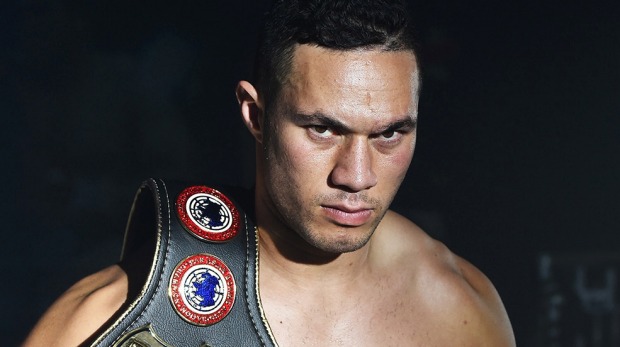 Could everyone be overlooking Parker's potential?
People who keenly follow boxing would know that all such talk is majorly overlooking the danger that Joseph Parker actually poses to the current IBF heavyweight champion. The Kiwi fighter is an accomplished and gutsy boxer by any standards, and is unlikely to be a walk in the park for Joshua. He has very fast combinations and a rather quick brain. A small section of British press is even speculating what might happen in the boxing's heavyweight division if Parker walks out of the Principality Stadium that night with four belts on his waist!
 Bookies are heavily backing Joshua
Majority of the off-line and online bookies agree with how things are being portrayed in the media. At the time of writing this piece, Joshua was being offered at 1/8 to win the fight, and Parker at around 6/1 to cause an upset.
The odds offered on Joshua winning by stoppage stood at 1/5, while Parker to win inside of 12 rounds at 14/1.
As is normally witnessed in any major UK sports event, there would be plenty of betting activity around Joshua v Parker fight. A good number of bookmakers have also created customised promotions around the event.
Many bookies have gone a step ahead and offered odds on a potential Joshua v Wilder fight (Joshua 2/5 and Wilder 5/2) and thereafter a Fury v Joshua (Fury 6/4 and Joshua 4/6) bout too! Considering the fact that all these potential matchups are being offered in the market proves that there's a great renewed sense of excitement in the boxing heavyweight division once again. This is excellent news for heavyweight boxing after having witnessed couple of dull years.
Anthony Joshua seems focused on his training and is looking in best shape ahead of the March 31 fight. There are many more things to like about him as well, most importantly that he's a fine fighter who looks like a solid contender to unify all the belts. He is very tall and has a very impressive reach of 82 inches.
Having said all that, it should be noted that even though everyone is saying Joshua should win the fight, no one is confidently saying that he will win the fight.
Despite the fact that Parker is being portrayed as a second-tier fighter, people shouldn't forget that he has nothing to lose on March 31. There will be immense pressure on Joshua to win that bout, and not so much on Parker.