Is this the opportunity Bradley Skeete has been waiting for? Skeete-Lejarraga winner could face Lucas Matthysse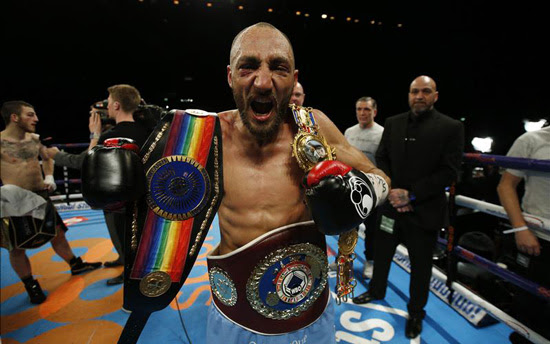 Bradley Skeete will have to travel to fight for the vacant European welterweight title after MGZ Promotions won the rights. The fight will take place in Kerman Lejarraga's hometown Bilboa at the Bilbao Arena.
The fight was scheduled for March 24 but due to a cut Lejarraga received in sparring. The fight has been put back to April 28.
A frustrated Skeete was excited to be offered the chance to fight for the vacant European title after a run of bad luck. He told Ringnews24.com:
"That fight came about random, really. I know he was set to fight for the vacant European title against a French guy. Not the one who beat Eggington but another French guy, because the guy who beat Eggington vacated the belt. Apparently the French guy pulled out of the fight and I think they were offering it to the next available contender in the European ranking, and that was me.
"I said: 'yes', straight away. I didn't mind taking the fight and obviously being away from home in his back yard. But listen, I need a fight now; It's just been so frustrating with fights falling through and shows getting cancelled. I just feel this fight will put me in a good position, he's unbeaten, I'm going away from home, I'm fighting in his back yard and it's for the European title. It's a good title to have and to hold – I said: 'yes ', straight away."
Only one fight stands out for Skeete on Lejarraga's record and he thinks the Spanish fighters' style is suited to his.
"The only name on his record that stands out to me is Denton Vassell. He stopped him, I think, in three or four rounds. I've looked at him, he's strong and he can punch – he's got an aggressive style. He's won 24 and unbeaten and knocked out 19 of them – he obviously can punch. I believe I've boxed at a higher level and boxed better people than him – I think his style is made for me. He's aggressive and he comes forward – that's made for my style of fighting."
Lejarraga suffered a cut in sparring which meant the fight had to be put back. Skeete, if he has learned anything recently, it's he's had to be patient and ready for any opportunity that may come.
"I wouldn't expect anything less to be honest with you with the luck I'm getting at the minute with boxing. There's fighter's pulling out, there's shows falling through and now this.
"When I got the call saying it finally looks like I'm going to get a good meaningful fight against a good opponent, then this happens and he gets cut in sparring. That's boxing, it's just one of them things – It can't be helped.
"It's been put back, I think, another four weeks. It's just more time to prepare. I was ready anyway when I was over there for the press conference. They were going on like I only had three week's notice as the fight was only announced three weeks ago. But I was originally meant to be fighting in February so I've been in camp all over Christmas, anyway. So, if anything, I'll have a few days off then I'll start camp again in a few day's time."
The fight against Kerman Lejarraga's is Skeete's first fight away from home, outside UK, as a professional. It may be daunting for some fighters but Skeete recalls his amateur experience.
"Not at all, I prefer it to be honest. I know I haven't done it as a professional; I did it loads as an amateur. I'm excited because he sells a lot of tickets, it's an 11,000 seated arena we're fighting at and it's going to be sold out. To fight away from home against a hostile crowd is going to make me rise to the occasion and perform better- it won't affect me one bit. I'm looking forward to it."
Skeete has had to endure a tough period in his career but hopes to come through that and a win against Lejarraga could be the opportunity that he has long awaited for.
"Yeah, definitely – He's an unbeaten fighter with a world ranking with the WBA. I know he's co-promoted by Lou DiBella. It could open some doors in America for me if I get the win over there [Spain] and then crack on and get some meaningful fights over there [USA], maybe. I know he's got a good ranking with the WBA, so maybe go down that route and maybe get a fight against Lucas Matthysse. They spoke about that at the Bilboa press conference when we were there. He was keen to get a fight against Matthysse. So, maybe the winner could go on to fight Matthysse for the WBA belt."
Skeete loves picking up titles and he shared what it would mean to him to add the European title to his collection:
"From a pro I've came up from the Southern Area, English, British, Commonwealth and to be crowned European champion – It would mean the world to me. I'd like to do it the traditional way and then it would be just the world title remaining. I'd love to go down that route and pick up this European title.