Joseph Landeros, "La Cobra" Mendoza's unfinished project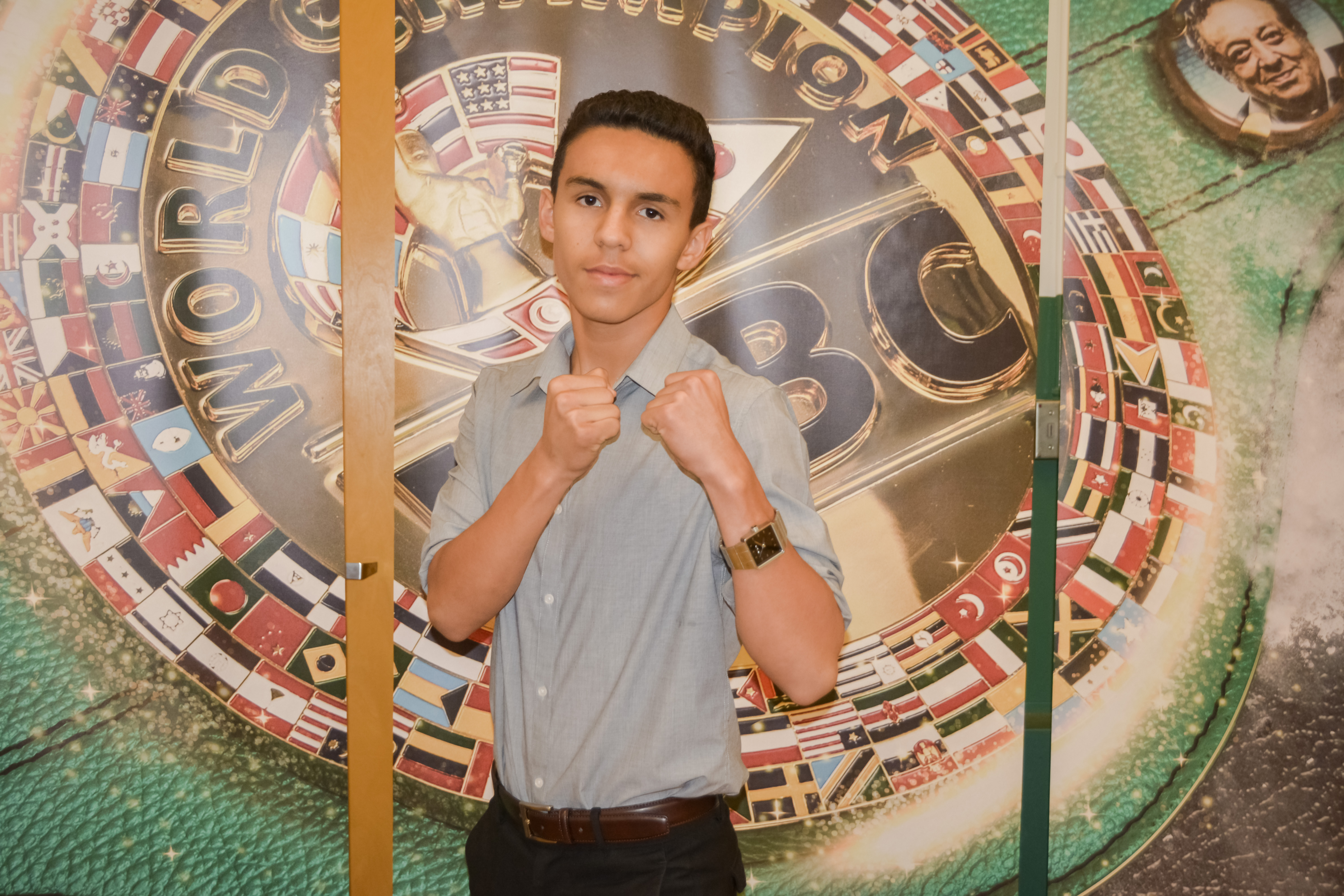 After the conflict between Oscar de la Hoya and Felix "Tutico" Zavala of All Star Promotions over Saul "Canelo" Alvarez' promotional contract, to a large extent Rafael "La Cobra" Mendoza stayed away from the full representation of Mexican fighters.
Mexican boxing talent is currently being routinely promoted and directed primarily by Zanfer Promotions and Promociones de Pueblo.
In the United States, the promotion of "big boxing" has diversified though many promoters and several fighters, such as Mike Garcia and Gennady Gennádievich Golovkin, among others, have decided to direct their own careers.
Due to these conditions, the team that manages the young undefeated fighter, Joseph Landeros, from Riverside, California, opted to contact Rafael Mendoza, to see if once again, he wanted to be the future acting advisor to help the career of the rising fighter.
The first meeting on the matter was in May 2017, when Joseph had spent most of his career in Tijuana, Baja California Norte and was 10-0 with 10 knockouts. He now holds a record of 12-0, with 12 knockouts.
After reviewing videos of the fighter who was then 16 years old, Mendoza agreed to join the Landeros team, as an advisor. He recommend that the fighter be better known by fighting in other venues in Mexico, while wating to reach the age where he could fight in the United States.
His team then sought fights in Culican, Sinaloa and Chihuahua, Mexico. The plan was that Landeros would also fight in Guadalajara, Jalisco, Mexico and then, Monterrey, Nuevo Leon, Mexico, before making his debut in the United States in a new arena in Texas that will be inaugurated in 2018.
Also, given the strong working relationship with Felix Zavala and his boxing program on Telemundo, Mendoza informed Landeros that he had an open invitation to fight on any Telemundo card organized in Mexico. From a 4 rounder, to a main event.
Given the responsibility towards the public, the team of Landeros left the capital of Mexico, as the last place to fight, after fighting in other Mexican cities.
The second -and last-  meeting with Mendoza, in relation to Landeros, was in Los Angeles and it happened in November of 2017.
Mendoza confided that he had been diagnosed with spots on the lungs that had not been identified. It was not known if it was polmonary fibrosis, or a lung cancer. Both conditions progressively, but no immediately fatal.
"I am not affraid of dying," he said at the time; "What I do not want is having to suffer."
He said that he would go with specialists in Mexico, to see first what was really the disease and then the possible cure. By then, he had full movility, his condition did not affected him in his daily routine.
He returned to Merida, Yucatan and from there, there were still several conversations about the fighter's career and some possible links with sponsors. In mid-December, he stopped returning calls. Finally, in mid-January, there was a new series of conversations with the Boxing Hall of Famer.
He mentioned that he had been in bed for almost a month, overwhelmed by the flu that this year attacked millions of people all over the world, but that he was still interested in Landeros' career, along with other smaller scale projects for the United States, such as the hard-copy distribution of his publication KO World Boxing directed by the well-known Mexican journalist, Raul de la Cruz.
His illness at the end of 2017 forced the suspension of the presentation of Joseph Landeros in Guadalajara and then in Monterrey.
This month, Rafael Mendoza left for Guadalajara, Jalisco, Mexico, where according to his now widow, Martha Esperon, Mendoza entered the hospital with a complication of pneumonia. She reported that Rafael had finally been diagnosed with lung cancer and that, along with pneumonia, he ceased to exist due to the lack of oxygen in his system.
Mendoza was mourned in the "Cristo Rey" chapel of the Gayosso Funeral Agency on Vallarta Avenue in Guadalajara.
The cortege finally left the room in the direction of a crematorium, to later give the ashes to his wife Martha and his daughters Mariana and Macarena.
The death of Mendoza caused a readjustment of preparation and schedule of fights for Landeros, although, via the many conversations, "La Cobra" left a clear guide for Landeros career.
For now, he will continue with the fights in several venues in Mexico, before appearing in the United States.
There was already contact with a Mexican coach, recommended by Mendoza, Enrique Garcia, for the development of the fighter. The plan of eventually coordinating fights with the promoter of Felix "Tutico" Zavala, who, like Mendoza, also has strong links with Japanese boxing, remains in force.
When he originally saw the videos of the young prospects, rather than observe the fighter's shortcomings, Mendoza said: "He is young, he can learn. He has good leg movement and has speed. Is he disciplined?"
-He gets up daily at 3:30 in the morning to start his daily routine.
– "I will be glad to work with him, tell him that my salary will be 10 percent, not now, but when he makes money, and tell him that I do not sign contracts, that my word is my contract.
"La Cobra" was "La Cobra" until the last day of his life. He had worked similar arrangements with over 20 Mexican Champions, and many other fighters.