Bradley Skeete: Amir Khan didn't want the fight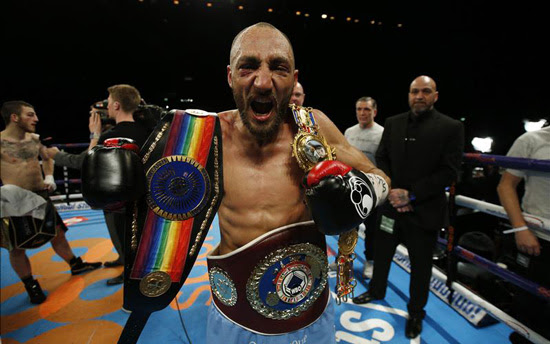 Bradley Skeete will have to travel to fight for the vacant European welterweight title after MGZ Promotions won the rights. The fight will take place in Kerman Lejarraga's hometown Bilboa at the Bilbao Arena on April 28.
Skeete could have been facing Amir Khan if his team accepted the offer prior to the agreement to fight Spain's Kerman Lejarraga for European title.
Amir Khan was looking for an opponent after his lengthy absence away from the ring. After signing with Matchroom Boxing, they quickly announced Canada's Phil Lo Greco would be his opponent at the Echo Arena, Liverpool.
Khan may fight Skeete further down the line as he looks to shake off any ring rust before a potential mega-fight against Kell Brook looming in the not too distant future.
Skeete believes Khan didn't want the fight and revealed that good money was offered to make the fight happen. He told Ringnews24.com:
"I don't know if he swerved me, but he obviously didn't want the fight. I know Frank offered the fight to him and his team. I know it was decent money that Frank offered them. He signed with Eddie Hearn and maybe he is looking at the future with a big fight against Kell Brook, I don't know.
"He's a fighter. I'm sure he'll fight anyone. I don't know if he swerved me. I know for a fact the fight was offered to him and his team for good money – they decided not to take the fight."
Skeete didn't rule out a future fight as he keeps his options open:
"I can't see why not [future fight], to be honest.
"He hasn't really got anything that I need – he's been there and done it; he's got a good name in boxing, he's not boxed for a while now and he's got no world titles. I'd prefer it if there was something on the line, a world title or something. There is nothing there, really. I'll just keep cracking on and go with what Frank Warren sets up for me to do and if we meet, we meet."