Golovkin calls Canelo a cheat, says De La Hoya is dirty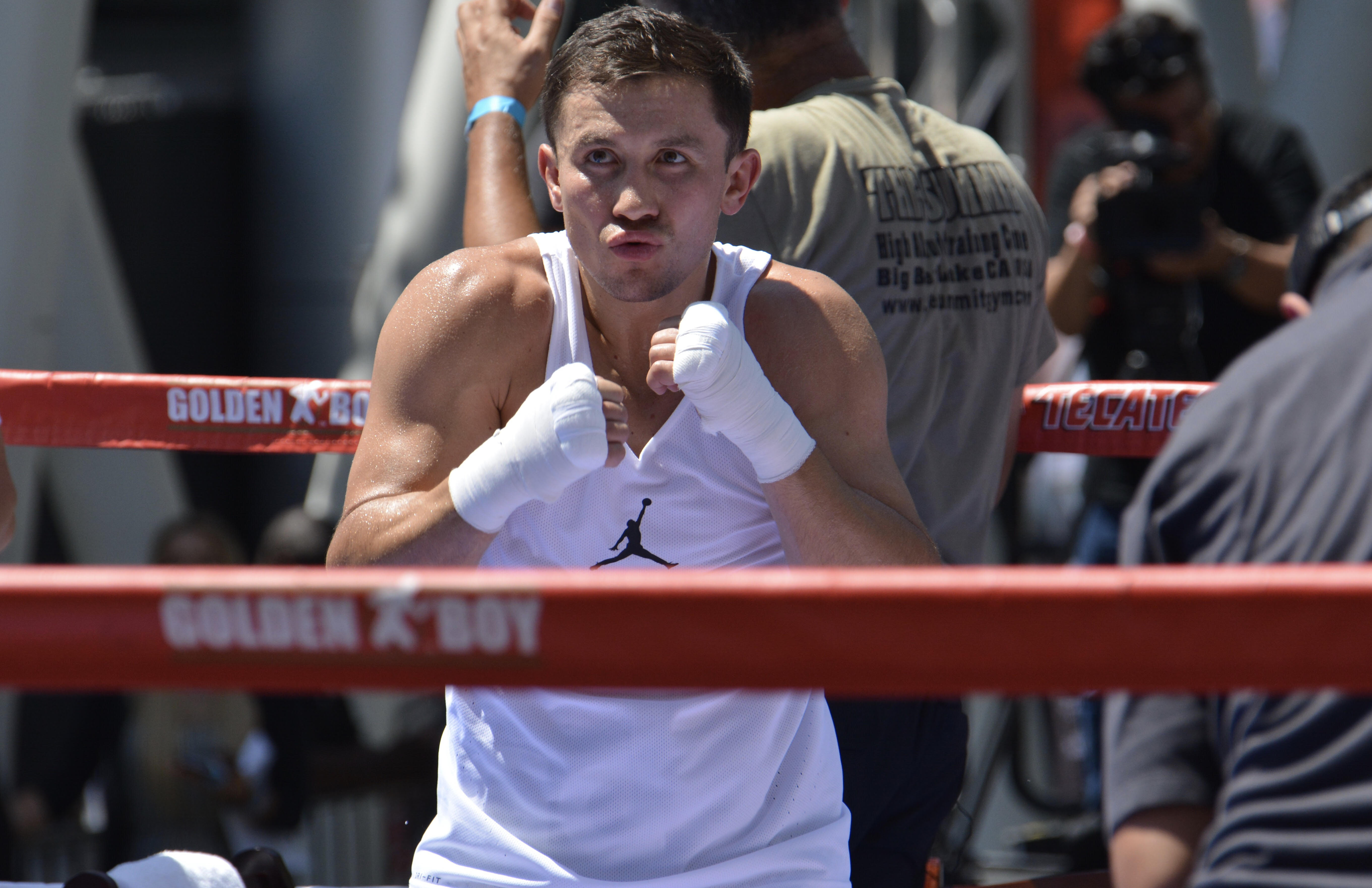 Undisputed middleweight champion Gennady Golovkin 37-0-1 (33) came out spitting venom against archrival Canelo Alvarez 49-1-2 (34) and his promoter Oscar De La Hoya at a media roundtable on Tuesday after the red-headed Mexican idol returned a positive drug test for clenbuterol earlier this month and blamed the high reading on Mexican beef.
"Again with Mexican meat?" questioned Golovkin. "Come on."
Golovkin and Alvarez fought out a draw at the T-Mobile Arena in Las Vegas, Nevada last September. The rematch is scheduled to take place at the same venue on May 5 with Golovkin's WBC, WBA, IBF and IBO titles on the line.
"I told you, it's not Mexican meat. This is Canelo. This is his team," said the 35-year-old Kazakhstani. "This is his promotion… Canelo is cheating. They're using these drugs and everybody is just trying to pretend it's not happening."
A heated-up Golovkin did not stop there. He accused Alvarez of taking performance enhancing drugs for some time and shot some arrows De La Hoya's way.
"It was pretty obvious when [Canelo's] muscles were all [enlarge]… and with the traces of the injections, which were visible," said Golovkin. "I can talk about Oscar De La Hoya too. He is not clean. He's dirty.
"You should take a look at the photos and ask a doctor. Ask any doctor. Let him explain what those [muscles] are. It's better even to use the lie detector. Then there wouldn't be any silly questions about meat or fruits or chocolate."
The Nevada State Athletic Commission (NSAC) is yet to rule on Alvarez's test results, but with the amount of money already invested in the promotion it expected to move forward as if nothing has happened.