A recommitted Tyson Fury vows to break heavyweight great Joe Louis' record of 25 title defenses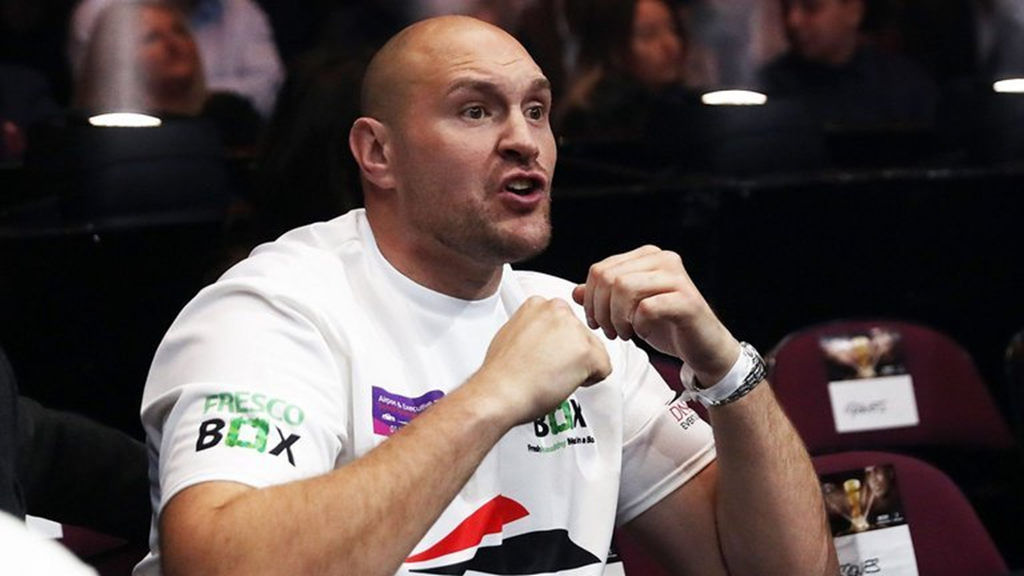 A recommitted Tyson Fury vows to break heavyweight great Joe Louis' record of 25 title defenses
It's hard to believe but it's 2018 and the heavyweight division is again on fire.
On March 31, live on Sky Sports Box Office, we will see WBA/IBF heavyweight champion Anthony Joshua risk his belts against WBO champion Joseph Parker, from the Principality Stadium in Cardiff, Wales. It's a very intriguing battle and one that could open even bigger doors for Joshua, likely the most popular heavyweight on the planet at the moment.
That fight comes in the wake of WBC heavyweight champion Deontay Wilder stopping a very brave and determined Luis Ortiz in the tenth round this past March 3 inside of the Barclays Center in Brooklyn, New York. Wilder and Joshua, of course, have been going back and forth with each other on social media about a possible fight, and it surely would be a unification worth seeing if it ever happens.
But there is a man waiting on the sidelines who could change all of that. Former heavyweight champion Tyson Fury is back in the mix, as he has officially announced his comeback to the sport. Fury has yet to fight since defeating future Hall-of-Famer and former lineal champion Wladimir Klitschko via decision in November of 2015, yet he should be takings somewhat of a tune-up in the coming weeks.
Whether you love him or you loathe him, there really is no denying a few things. For one, the bombastic Lancashire native can definitely fight, as evidenced by a career that saw him stop 18 of his 25 opponents while yet having tasted defeat. Fury stands at 6'9" and his awkward style, coupled with his power, makes him a daunting task for heavyweights of all sizes.
Fury is also one of the more colorful and marketable figures in the game, as anything he says, whether at a press conference or on social media, seems to elicit a wave of public reaction. Such was the case recently when the 29-year old took to his personal Instagram account to let the world know of his latest goal.
"I've just set myself a goal of beating the great Joe Louis' record of 25 title defenses," said an upbeat Fury, who has dropped a massive amount of weight recently in cutting his figure back to size.
Fury harken ed back to his win over Klitschko when further discussing Louis' seemingly untouchable record.
"Wladimir Klitschko almost beat Joe Louis' record until I beat him," said Fury. "Even if I have three fights a year, I've beaten him. It's a hard challenge but I've never set a challenge I didn't make. If anyone is capable of doing it, I'm capable."
But first things first. How does Fury look at the Joshua vs. Parker scrap?
"Parker has got better speed, Joshua seems to have better power," Fury stated recently.
You have got to give the man credit, though. For not having fought in a few years, Fury is right back where he belongs; on the cusp of huge fights in the heavyweight division.
The rest of 2018 should be fun.