Andrew Robinson On The Verge Of Greatness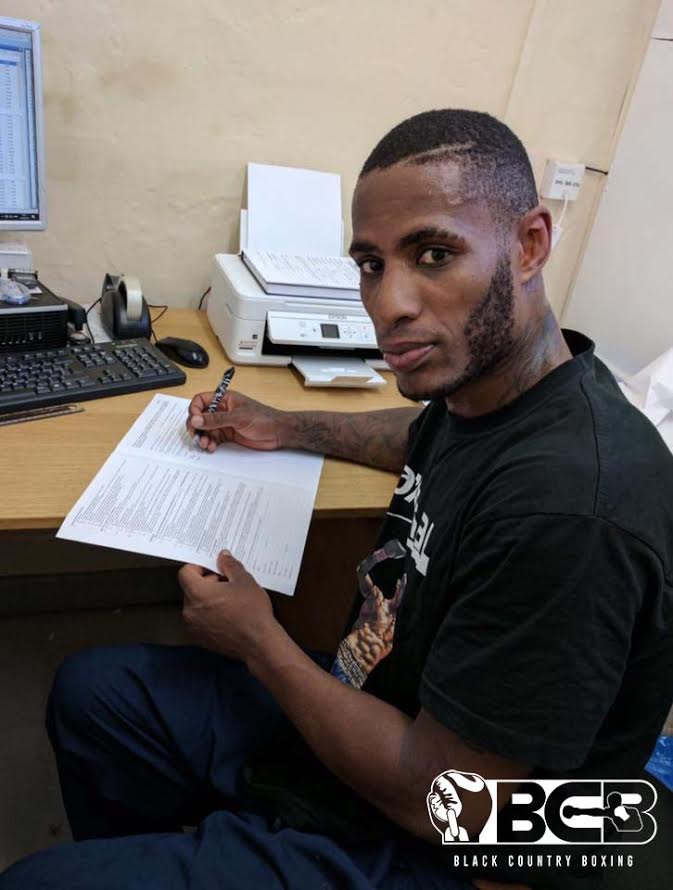 Andrew Robinson is convinced he will achieve greatness; starting on Saturday evening (24th March).
'D'Animal' takes on Nicky Jenman for the vacant International Boxing Organisation Continental Middleweight Title on BCB Promotions 'Now Or Never' Show at the Genting Arena.
At 33 this will be Robinson's third attempt at attaining this level of honour; his first attempt came against Frank Buglioni, when he fought for the vacant World Boxing Organization European Super Middleweight Title.
It's been a long road. Robinson began boxing 14 years ago and now, on the verge of a world title, he looks back on his path to this evening with great fondness.
"It's been a long road but one I've loved," he told bcb-promotions.com. "I was into bodybuilding and went into Lions ABC in Dudley to lose a bit of weight with no interest in boxing.
"After a few visits to the gym I was asked to spar, I was always fighting on the streets so I was obliged to give it a go.
"I physically outclassed an ABA Midlands champion in my first spar. That's when I knew I had a natural gift for boxing and pursued it."
Robinson is feeling confident about his upcoming fight and, whilst respectful of Jenman, believes he will have too much for his foe.
"I have had setbacks and basically been robbed in the past.
"But the setbacks have been a set up for my next victory; to become the IBO Champion in the biggest arena in my home town.
"I have only lost one fight to me in my career, and that is against light heavyweight British champion Frank Buglioni. However, if it was a 12 round fight not ten then I would have won that.
"I have worked day in, day out with my new trainer, Malcolm Melvin, and I am now the finished product.
"Now I can fight but I can box to. Nick is a tough man but I will have too much for him.
"I am the best middleweight in the country and I will prove that tonight."
Craig Morris defends his IBO Continental Welterweight Title against Andy Keates at the top of the bill.
Two Area Titles are also on the line as Wolverhampton's Kyle Williams takes on Nottingham's Jordan turner for the Midlands Area Bantamweight strap and Birmingham's Kash Ali steps in with Sheffield's David Howe for the Central Area Heavyweight crown.
A whole host of local prospects – Kelcie Ball, Tommy Ghent, Mussab Abubaker, Tommy Ghent and Tommy Loach – also feature.
Tickets are available from the ticketfactory.com, or the boxers direct, priced at £40, £60, £100 or £150.
Tickets, from £40, are available from theticketfactory.com