Caleb Truax talk's rematch, being the underdog, the dodgy scorecard, DeGale's big mistake and proving the first fight wasn't a fluke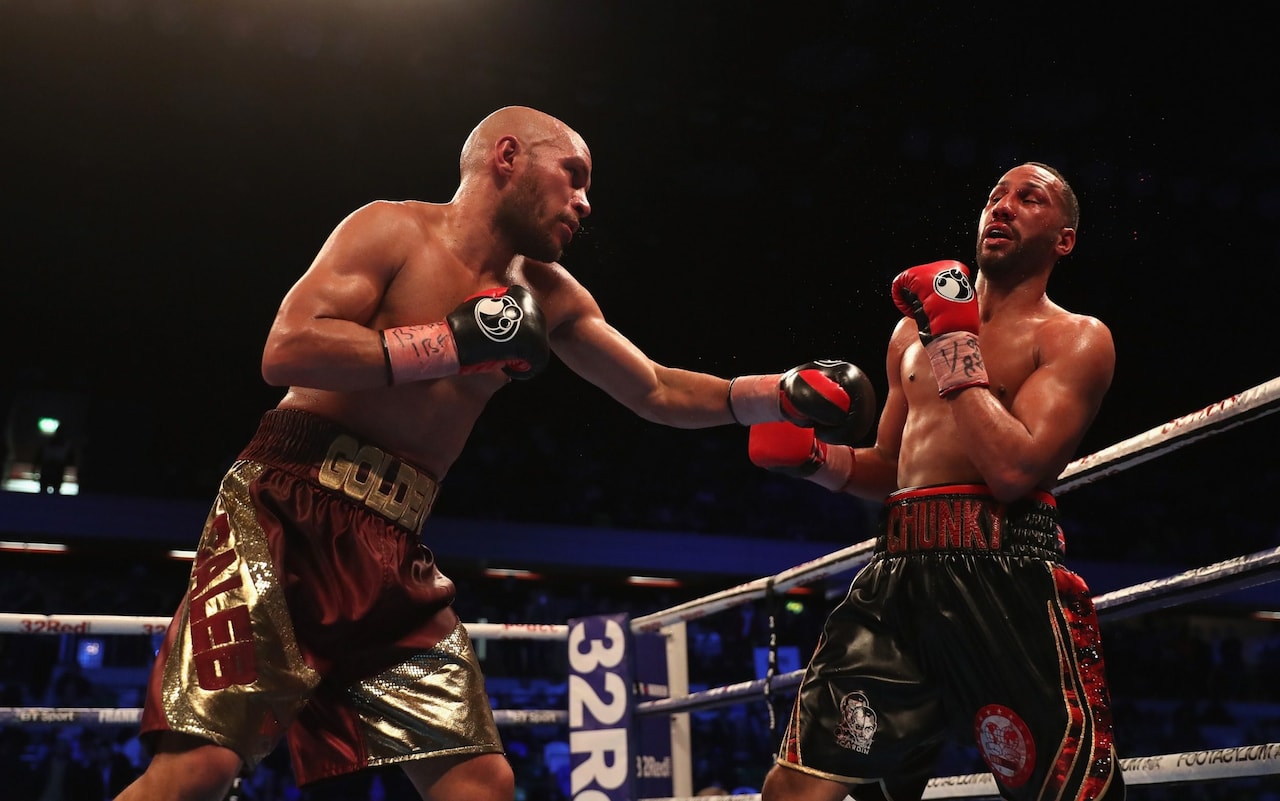 Caleb Truax travelled to the United Kingdom to face, James DeGale, a fighter many classed as the number one in the super-middleweight division.
The Minnesota fighter was seen by many fight fans as an easy homecoming fight for 'Chunky' having been on the road in his last four fights against, Andre Dirrell, Lucian Bute, Rogelio Medina and Badou Jack.
Truax didn't read the script and wrote his own chapter by producing a career best performance to become a world champion for the first time at the age of 34. The fight was a runner-up in RingTV's 'Upset of the Year 2017' which is credit to Truax's incredible determination and performance inside the squared-circle when all odds looked against him.
Truax went into the fight knowing he was the underdog and he believed DeGale was making mistakes leading up to the fight. Newly crowned IBF super middleweight champion Caleb Truax spoke to Ringnews24:
"Absolutely, any kind of motivational material is good, I was the underdog. I kept getting messages from my buddy's saying 'DeGale was overlooking me and thinking about the next fight' – I used that to fire my belly, I used that as fuel."
To everyone's surprise British judge Dave Parris scored the fight 114-114.
"I think you can see my action on the video. I threw my hand in disgust and I was like 'don't do this to me'. I was confident that the judges would get it right because I felt it was a 9-3 type of fight that I dominated. When I heard that first scorecard I was like 'not again, we don't need another bad decision in boxing'.
"I definitely thought there was a chance of being robbed. Going into the fight I was confident, I'm always confident in the judges and even after the fight I knew there was no way they could take this away from me – that's why I kind of dropped down to my knees afterwards. I thought I had won convincingly and after that scorecard got read out I was like 'aww, don't do this man'."
The Canadian judge, Benoit Roussel scored the fight 112-115. American judge, Alex Levin scored the fight 112-116, both judges in favour of Truax. This was the American's second attempt at the world title after he lost against Daniel Jacobs in 2015. Prior to the DeGale fight, Truax didn't believe he would get the opportunity again to fight for a world title.
"Before I got the fight with DeGale, I was kind of resigned to the fact that I might not ever get a title shot again and I was ok with that. I just wanted to keep on fighting and be successful providing for my family and just do what I love to do. The fact that I was able to get another shot was more motivation to get the job done and obviously I did."
Truax revealed what it meant to become world champion after 11 years of hard work and dedication.
"Every fighter dreams of becoming a world champion. It's a combination of 11 years of hard work as a pro and a crowning moment for any boxer. It's awesome, but at the same time I know there's work to be done; now I have to defend the belt instead of just winning it."
Truax believes it's up to DeGale to make the changes in the rematch as he looks to put on another career best performance in his first title defence.
"I'm coming into the rematch with a ton of confidence and I got the job done first time around. I don't think there's any reason to believe I won't do it second time around. I'll try and apply the same pressure and just beat him up like I did in the last fight. It's up to him to make the adjustments and to try and change the outcome of the fight. If he doesn't make the changes the result will be the same.
"I'm ready for the best DeGale that he can offer. If I was him, I'd want to come back and come back stronger and get my belt back. Everybody kind of thought it was a fluke the first time around it's my job to prove that it wasn't. I was just the better fighter at the right time and the right place and I'm going to do that again April 7th."
Truax revealed there was a rematch clause in place prior to the first fight. Victory in the rematch could potentially set up fights against the likes of George Groves, Gilberto Ramirez, Chris Eubank Jr, Callum Smith, Jose Uzcategui, David Benavidez and other super middleweight boxers. Truax in his honest opinion believes there is a risk involved if he loses the fight but he revealed the type of fighter he wants to be.
"It was the most lucrative and he wanted the rematch. I'm 100 percent confident I will do the job again.
"With any fight there's risk, all it takes is one punch in boxing. I don't want to be the type of guy that skips over fighters. I want to take on the fighters in front of me and DeGale was the champion. I believe he deserves the chance to win his belt back. There was something in the contract that stipulated we would be able to do a rematch. So that's another reason why we're fighting. Even if there wasn't any wording in the contract I'd still give him a rematch because that's the way it should be done, I think."
Truax didn't want to make the same mistakes as DeGale did by looking too far ahead; he is fully focused on defending his title and taking one fight at a time.
"It all starts with this fight. Defending my title for the first time is a great start to 2018, that's for sure. I don't want to get caught up in the same trap that I feel he was before our first fight, looking past the task at hand and trying to put together fights in the future, when you have a guy standing right in front of you. I'm not going to fall into that trap like he did."
Caleb Truax vs James Degale II takes place on April 7 at the Hard Rock Hotel and Casino, Las Vegas. Also featuring on the bill is Erislandy Lara vs Jarrett Hurd and Julian Williams vs Nathaniel Gallimore.