Maurice Hooker aims to win every round against the 'nothing special' Terry Flanagan – I can't wait to 'punch him in the mouth'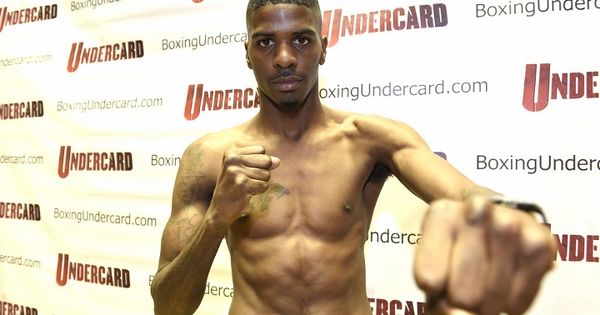 Billy Joe Saunders suffered a hand injury which forced him out of his main event against Martin Murray at The O2 Arena, London. The show was cancelled and it has left promoter Frank Warren looking for a new date for Terry Flanagan vs Maurice Hooker, who were set to fight for the vacant WBO super-lightweight belt.
"We are also working on a new date for the WBO Super-Lightweight World Title fight between Terry Flanagan and Maurice Hooker. I am speaking with Hooker's representative Dino Duva and we will be making an announcement this week on where and when this fight takes place," said promoter Frank Warren.
Maurice 'Mighty Mo' Hooker shared his disappointment at the news. He told Ringnews24.com:
"I'm very disappointed; I'm ready to knock his head off. I'm ready to fight, let's make it happen real soon. I've got a good camp that's still going. I'm ready to fight anywhere, it doesn't matter where – I'm ready."
A confident Hooker wants the fight soon as possible and even as early as tomorrow.
"Hopefully tomorrow, it doesn't matter; I'm just ready to fight.
"The cancellation didn't affect us, we train day-to-day. We're standing ready. We aren't backing out, we're waiting on a new date."
Hooker believes he is the better fighter and shared his views on Flanagan and what he has in his locker to become a world champion.
"He's good at the fundamentals. He knows how to run, he runs a lot. He's got good feet and movement like me – that's all I see. To me he's nothing special."
"I do everything better than him. I'm a better fighter , I've got a better jab, I've got a better right hand and I'm the better fighter overall. I'm ready to prove to the world and show the world who I am – I'm 100 percent ready to fight!"
Caleb Truax shocked the boxing world when he came to the UK and produced an upset against James DeGale, a fighter many recognised as the best fighter in the super-middleweight. However, in a fight that Truax clearly dominated, the British judge Dave Parris scored the fight 114-144. Hooker is worried about the judges:
"It's definitely on the back of my mind about the judges because I don't have any control with those guys. I hope I get a fair chance and it's going to be a good fight – I'm going to take it to Flanagan and win every round."
Hooker admits that he has been an underdog most of his career and he thrives on proving the doubters wrong.
"It motivates me being the underdog because I've everything to gain. I'm ready, I love being the underdog. It makes me train harder, it makes me go harder and I'll be ready whenever we fight. I hope it's soon. I'm ready to fight right now."
Flanagan stands in Hooker's way of becoming a world champion for the first time in his career and he had some strong words for the Englishman.
"I don't like anything about him. It's one of the biggest fights of my life, right now to this day and I don't like anything about him. He's in my way of becoming a world champion. I just can't wait to get in the ring and punch him in the mouth."
Hooker revealed who will be in his corner on fight night.
"My coach Vince Parra, my strength and conditioning coach Jamie Belt and my manager Arnie Verbeek, there in my corner. They're good guys and they have my back, no matter what."
Not shy in sharing his prediction on how the fight will end, Hooker added:
"Just keep your eyes open! It might be an early night for him.
"It all depends on how he wants to do it, if he wants to fight we can fight, if he wants to box we can box or we can go toe-to-toe. If he fights dirty, I'll fight dirty. Whatever he wants to do, I'll be ready."
Title fights are what fighter's dream of and Hooker wanted to focus only on Flanagan and not look too far into the distance.
"Right now, I'm just worried about Terry. Terry's the only thing in my mind I just want to punch him in the mouth and beat him – I'm focused on Terry.
Hooker finished the interview with a message for Frank Warren and Terry Flanagan.
"Thank you for the interview – I'm coming to fight Terry Flanagan. It's going to be a good fight and I'm ready to punch him in the mouth. I'm ready to fight tomorrow and I hope Frank Warren gets it done, just make the fight happen and make it happen soon."