Rommel Caballero Ready For His Night to Shine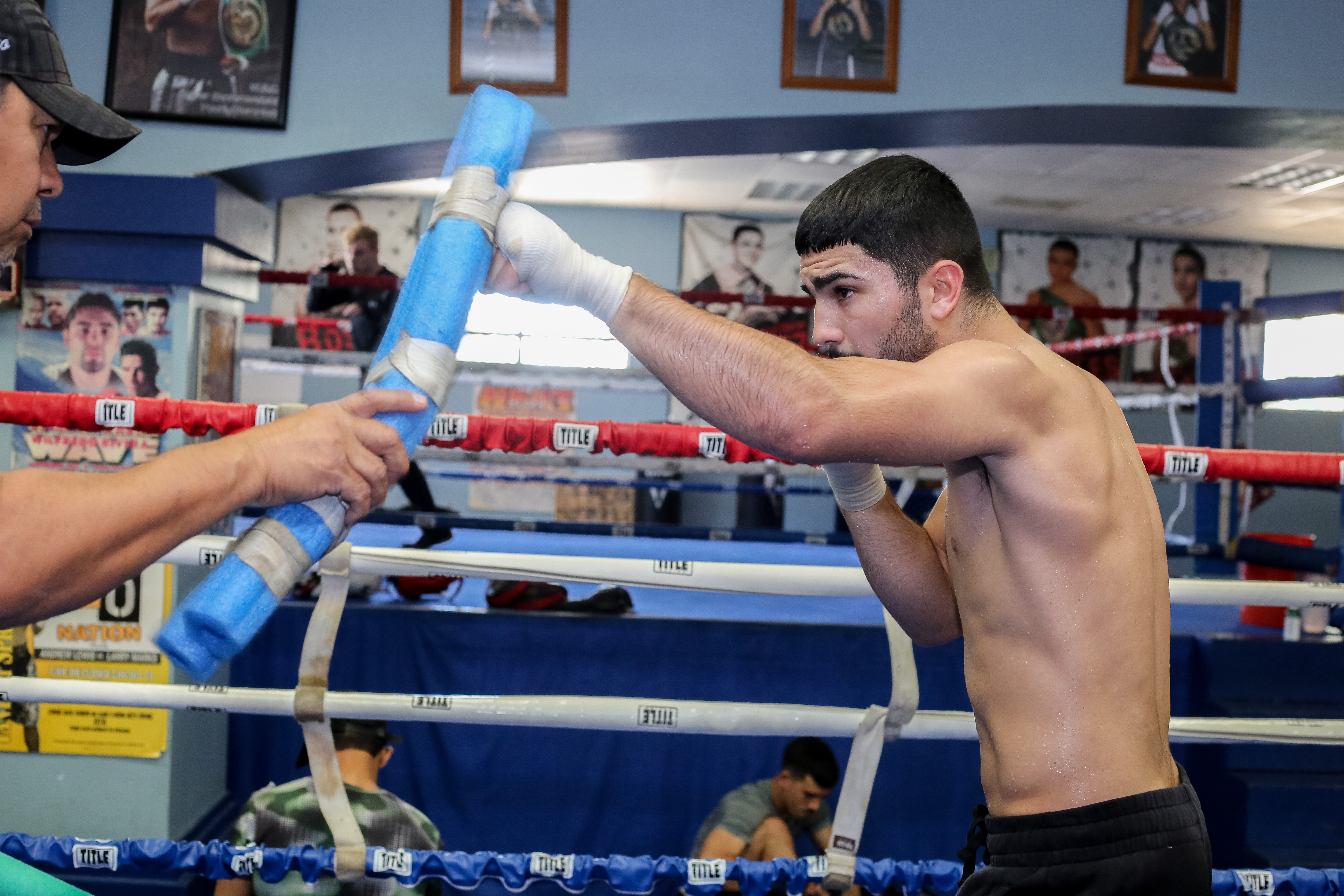 Some might know Rommel Caballero as a brother to the former IBF bantamweight world champion Randy Caballero, but Rommel is looking to write his own ticket in professional boxing. He will make his pro debut at the Fantasy Springs Resort and Casino in Indio, CA on Thursday, April 12.
The fight will be for four rounds in the super featherweight division. His opponent will be Eric Rodriguez (1-2). This will be a hometown crowd for the excited Rommel, who lives in the Coachella Valley.
While this will be Rommel's first pro fight, he is certainly no stranger to the boxing ring. He had a successful journey as an amateur, being a former Junior Olympian. His first fight was when he was eight years old.
"I fought right here in my boxing gym. I won that fight and just fell in love with the sport. I have 120 fights with only about seven losses. But," he continued, "I could have picked any sport I wanted. There was no pressure. My family actually put me in other sports. I played soccer and football. But I came back to boxing."
Having brothers who have also boxed, the support that comes from them has been a very positive experience for Rommel. Randy in particular has made a big impact on him and his chosen career path.
"He is an amazing influence. He has always spoken highly of me. Having my brother, the former world champion right there with me, well, that achievement gave me so much motivation knowing one day I will be up there too.
"I watched all my brothers growing up. I have three older brothers and they all boxed, and I watched all of them. I got a little bit off of all of them. (Besides Randy, there is Ryan and Robert.)
As was the case with the other Caballero brothers, dad Marcos is Rommel's coach. Often it is hard to have a parent coaching a son or daughter, but that was not the case with Rommel.
"Well, there are times when we're tired and he pushes us to train harder and harder, but that's how it is. I'd rather have him tell me what to do than a random coach telling me what to do and then me getting mad and leaving. I'd rather have my dad push me to the limit."
Rommel has been waiting to make his pro debut for a long time, but really started bugging Marcos for the past year.
"I am super excited about this fight; so is Randy," Rommel said. "I have been telling my dad, 'Put me in the ring, put me in the ring!' He kept telling me that I had to wait. He wanted me to wait until I was 19. But the time has finally come and I'm ready to put on a show for everybody."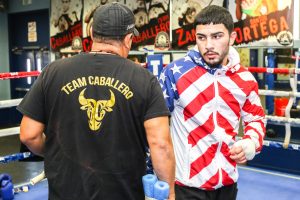 Caballero is not with a promoter yet, but hopefully this will open up a door for him and get him signed. He is looking forward to that, and to making a march on a title.
Before we finished our conversation, Rommel wanted to give a shout-out to his sponsors.
"I want to thank Encore Automotive, Cantina Restaurant, and Renova Solar. They have been very supportive."
Randy has always told me that Rommel was good – really good! It will be a lot of fun to get to watch him in his pro debut, and I want to wish him the best of luck.
Photos courtesy of Rommel Caballero