Jermall Charlo erupts on Instagram, takes aim at Adrien Broner, Gervonta Davis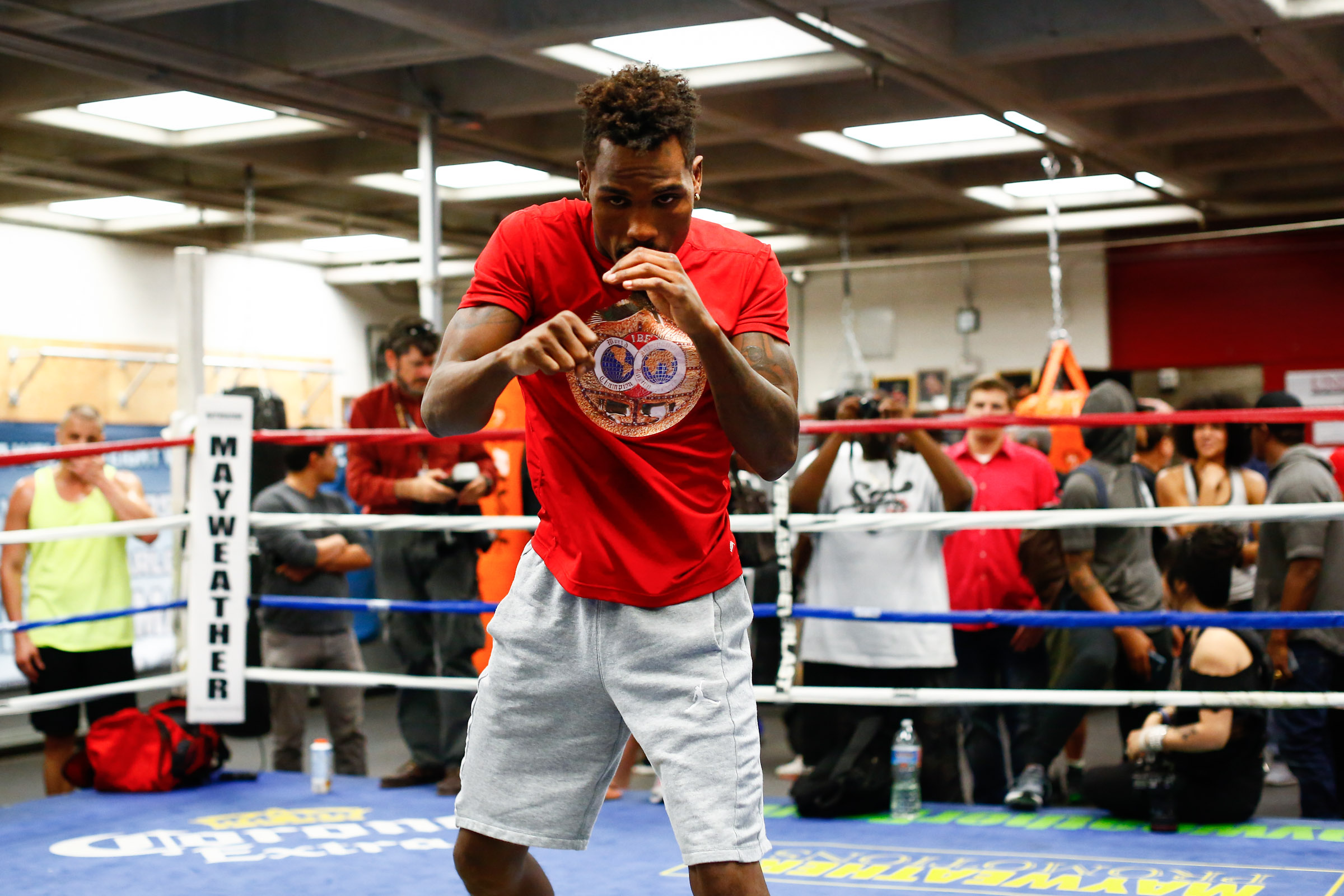 American middleweight contender Jermall Charlo 26-0 (20) has exploded on Instagram on a live video chat, taking aim at fellow Al Haymon-advised boxers Adrien Broner and Gervonta "Tank" Davis.
Charlo – not to be confused with his twin brother, WBC junior middleweight titleholder Jermell Charlo – is scheduled to appear on the same card as Broner and Davis from the Barclays Center in Brooklyn, New York on April 21 on Showtime when he faces once-beaten Hugo Centeno Jr 26-1 (14) for the WBC interim middleweight title.
It is unclear what set the 27-year-old off, but he held little back in his expletive-riddled rant.
"Y'all motherf***ers coming to see me fight. Ain't nobody coming to see Adrien Broner fight. I didn't want to be on that f***ing card. You think I wanted to be on that f***ing card? No. I'm being real. I didn't want to be on Adrien Broner's card again," said Charlo.
"I'm a curse to Adrien Broner. Every time I'm on his f***ing card he lose. Then it's Hispanic vs. Black, and I fight a Hispanic. I still do what I gotta do, but this motherf***er don't do what he gotta do. The main event look like sh*t, the event don't get no recognition. No, I don't want to be on f***ing Adrien Broner's card. I'm sorry, I'm just speaking facts.
"Tank, that little n*gga ain't fought nobdody. He with Mayweather and ain't fought nobody. If Adrien Broner don't win this fight, guess what happens to him? He's deleted. See ya, deleted. This little fat Tank motherf***er, he think he Mayweather.
"I read the tweets and the comments [from Davis], he's mad because they moved me to the card and him and Adrien Broner is supposed to take over. I'm sorry n*gga that my opponent got a broken rib. I gotta fight him on your card so that means your TV time is cut short.
"Stop playing with me n*gga, because every time I see you – you ain't really about that sh*t…. you dumb, slow, stuttering motherf***er. And I f*** with Baltimore – what. Stop playing with me little n*gga, because you will never be Floyd Mayweather."