Floyd Mayweather Jr says MMA fight a 50-50 chance in 2018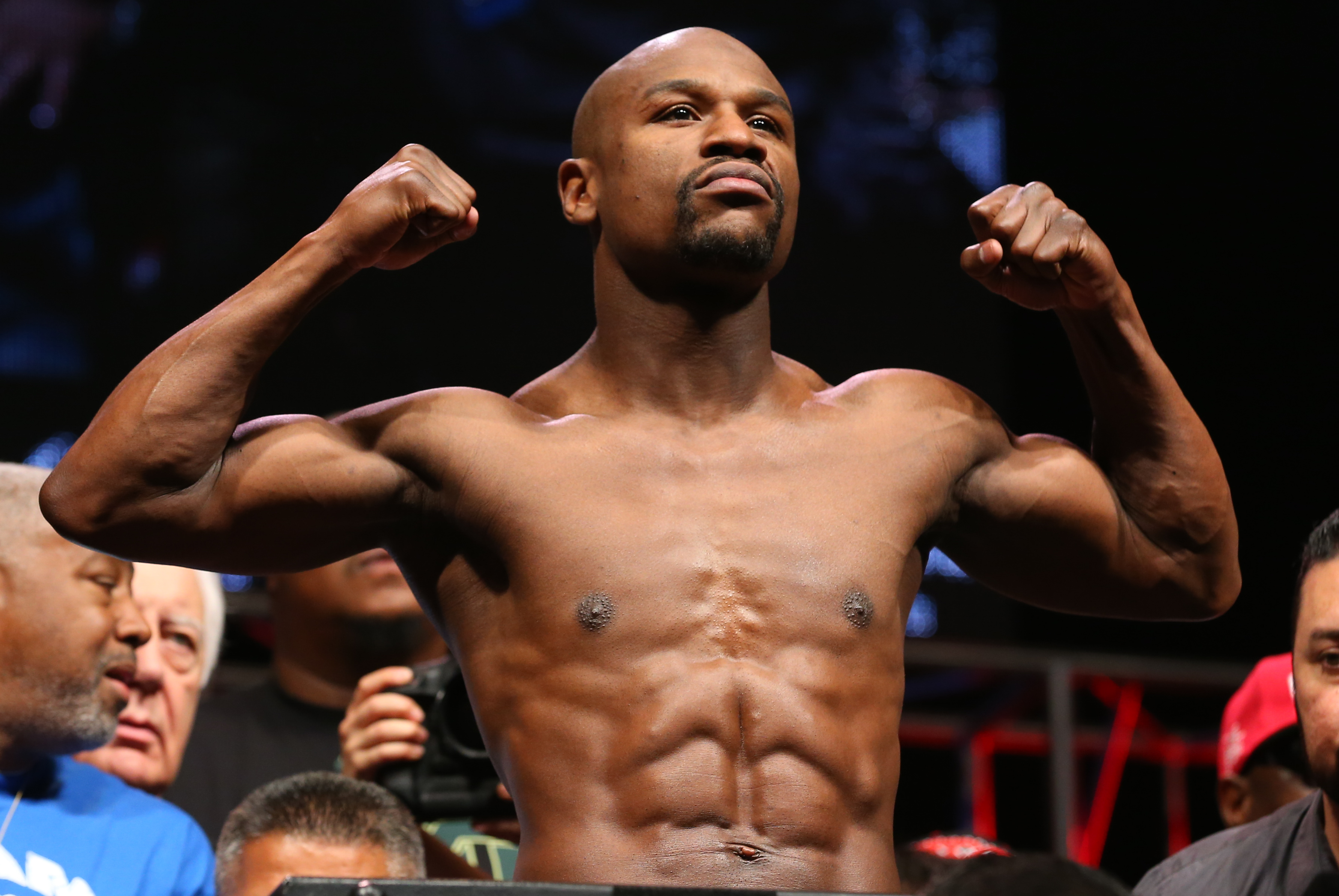 Recently retired boxer Floyd Mayweather Jr says he has already started training for his MMA debut and expects to be seen in the cage before the end of the year.
"Fighting is not nothing new for me," Mayweather told Fighthype.com. "Fighting barefoot is something new, but fighting is nothing new for me. The thing is this — fighting a guy that has some unbelievable jiu-jitsu skills, unbelievable wrestling skills, but the thing is this: his chances of getting to me, I mean, the percentage of his chances getting to me to lock up with me, he has to come in first.
"But he may lock up with me, and he may get wrapped up in certain ways. You don't know how things could play out or how things could happen. With MMA, anything can happen. It's brutal. It's very, very brutal."
Last year Mayweather fought UFC superstar Conor McGregor in a boxing match that the 41-year-old from Grand Rapids, Michigan won by TKO 10. There have been calls for Mayweather to rematch McGregor in the Octagon ever since.
"I started training already," Mayweather told Fighthype.com. "Not the physical part – endiurance, as far as moving around. So far, I've started running…
"I'm thinking about fighting in the MMA. I've thought about it… I started training in Miami. I look forward to fighting probably by the end of the year. We don't know. Right now it's a 50-50 [chance] not 100 percent. But we've started training."
The outspoken boxer, who retired with a perfect record of 50-0 (27), has even claimed he is a bigger drawcard than the popular McGregor – in the UFC.
"I know right now I'm the biggest name in MMA," Mayweather said. "Hands down, I know this. And the second biggest name is Conor McGregor."
"Conor McGregor, tough, vicious competitor," he continued. "Of course, just like he feels he got dynamite hands with the 4-ounce gloves on, I feel like I got dynamite power with the 4-ounce gloves on."