Jarrett Hurd Battles Erislandy Lara in Junior Middleweight Unification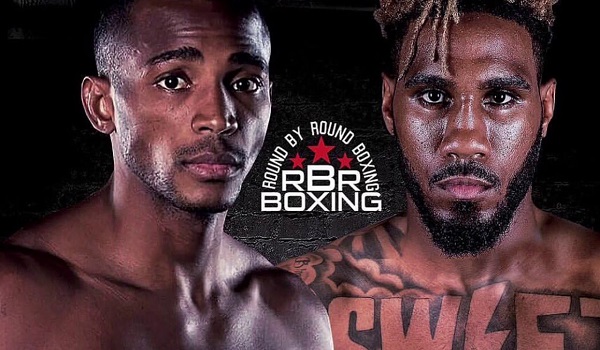 The excellent matchups keep rolling along in boxing, as we are looking forward to the April 7 SHOWTIME main event from the Hard Rock Hotel in Las Vegas, Nev.
The matchup features IBF junior welterweight champion Jarrett Hurd facing off with WBA champion Erislandy Lara in a classic unification featuring youth vs. experience, power vs. accuracy, and much more.
Speaking recently on the matchup, Hurd (21-0, 15 KO's), the 27-year old champion from Maryland, revealed what he is now facing Lara, as opposed to WBC champion Jermell Charlo.
"Well, I knew both fights will eventually happen." stated the ambitious champion. "But I feel like the fight with Erislandy Lara will give me more credibility and will put me in position at number one. I wanted to be top guy in my division and now I feel like I am the top guy in my division."
"This fight, I want it over the fight with Jermell Charlo," Hurd explained. "Even though the fight with Jermell Charlo is more anticipated and people want, maybe because of our styles, but I wanted this fight because I feel like it will put me to better position in the 154 division."
Lara (25-2-2, 14 KO's) is no pushover, however, as the skillful southpaw from Cuba has been near or atop the junior middleweight class for some time now. Hurd likes his power to carry the day in this one.
"I feel like my power, I have the power that's deceptive and it doesn't look as hard on TV or while you're in there until you feel it," said Hurd, who is coming off of a gritty, come-from-behind TKO victory over former champion Austin Trout this past October.
"It's a total different story," Hurd added. "I feel like my power can stop anyone, put anyone down. But on April 7th, the knockout streak, I'll stop another guy and I plan on continuing to keep doing.
Lara too owns a victory over Trout, who he outclassed in December of 2013 in Brooklyn, New York. And he honestly doesn't see Trout as being the same since.
"People are going to have their take on the Trout fight but, there is no fighter at 154 or 160 or anywhere around this weight division that has my style and my boxing ability and my smarts, and that's the reason I've made it this far," Lara replied sharply.
"Trout was out 17 months," said Lara. "He is an older guy. He's been defeated several times and he is a former world champ but he's also had a loser mentality."
Lara knows he is in the jungle and is taking his share of confidence heading into this one.
"It's a lot different when you're fighting a winner and you're fighting the guy who also dominated Trout and put him on the deck and let him off the hook in the 12th," said Lara. "It's an exciting fight and we're excited to put on a great fight."
Expect one of the more entertaining fights from Erislandy Lara in some time.