Anthony Joshua continues in his role as the golden boy of British boxing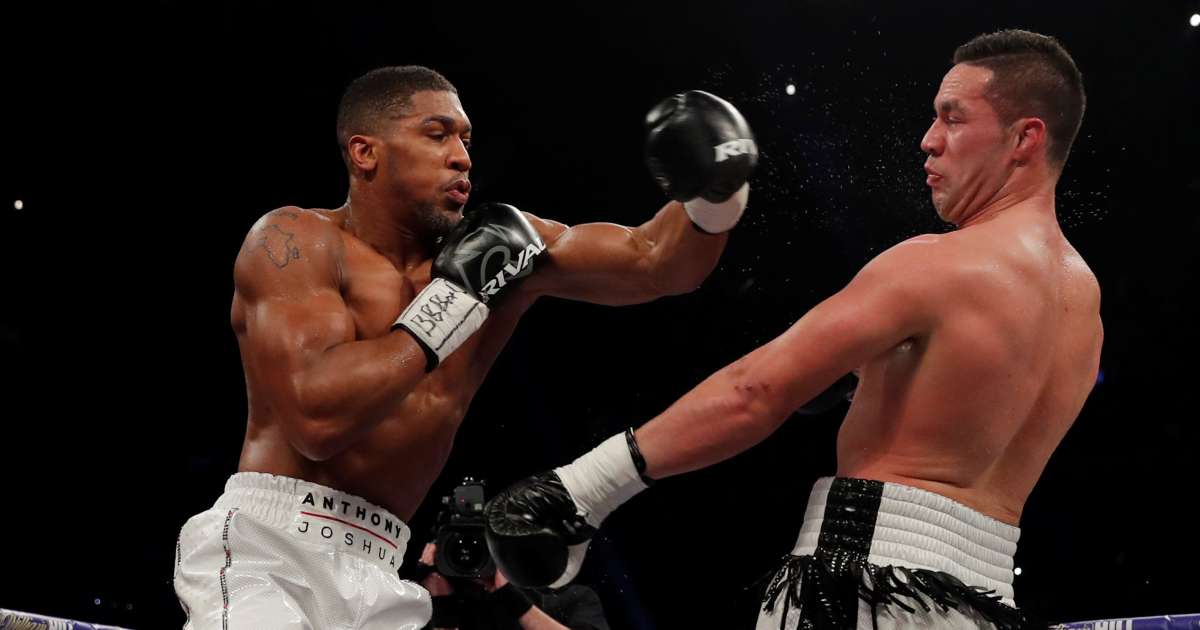 Matchroom boxing once again delivered big time boxing in the UK. Cardiff once again hosting Anthony Joshua as he continues in his role as the golden boy of British boxing.
Antony Joshua now has the IBF, IBO, WBA and WBO heavyweight titles in his possession. A legacy is being built and Joshua's focus will now be on the one remaining heavyweight title that he does not have.
Before the fight Joshua had 20 fights with all 20 fights ending in stoppages. The judges at ringside scored the bout 118-110 119-109 and 118-110 all in favour of Anthony Joshua. Joshua improves to
21-0-0 (20KO).
Both Anthony Joshua and Joseph Parker began the fight as unbeaten heavyweight champions of the world. Parker lost both his undefeated record and his world title after this fight. A small consolation for Parker is that he was the first person to take Joshua the distance. Unlike Joshua, Parker has never hit the canvas as a professional or as an amateur. Parker's great chin and durability probably always meant this was going to go the distance.
The fireworks were present during the ringwalk but absent between the boxers in the ring. You could describe Joshua's performance as being as controlled as he never looked like losing it throughout. I thought Joshua had won 9 or 10 rounds out of 12. There were others who had it a lot closer. Deontay Wilder took to Instagram to say "what a robbery…WOW!!". You have to question if Wilder really saw this fight as robbery. The more likely reason for this statement from Wilder was to discredit Joshua following an ongoing spat between the pair which all fight fans hope will be resolved in the ring this year.
There was some criticism about the fight. Some fans on social media labeling the bout boring. The fight had 70,000 plus in attendance at Cardiff's Principality Stadium but for moments throughout the fight it was often muted. A large part of Joshua's success in selling out stadium fights is the ability to attract thousands of people who are not necessarily boxing fans. The problem this brings is that the crowd are felt cheated if they do not witness Joshua delivering a knockout win. This was reflected at the end of this fight when the stadium was relatively despite an Anthony Joshua victory. It was only when Seven Nation Army was played over the stadium PA system that the crowd began chanting Joshua's name. I believe that Joshua understands the situation with the fans he attracts. Joshua spent time after the fight explaining his performance to these fans. Joshua took to Twitter with this message for his fans "Introducing you 2 the sweet science of boxing. Hit & don't get hit".
Referee Giuseppe Quartarone was criticised very heavily by fans, former world champions and pundits. The performance from the referee only led to hinder the fight. The fight was cagey for 12 rounds and lacked drama. Large parts of the fight were just a phoney war. The referee seemed insistent on breaking the fighters at all times which made the fight disjointed. Further controversy surrounded the referee when team Parker suggested that he could not speak English. Team Joshua refuted this claim from Team Parker as they explained they had video evidence of the referee speaking fluent English when he gave the instructions before the fight.
The Joshua – Parker fight allowed Joshua to showcase his boxing ability. Joshua proved he is not just a KO machine. I believe people often forget that he has only had 21 fights. To be 21 fights in and hold 4 heavyweight world titles is an impressive accomplishment by anyone's standards. Joshua will tell you he is not the finished article and that he is still learning. Joshua does not have the privilege of some boxers to work on areas of their game by taking easier fights. Joshua has titles to defend and stadiums to fill.
Even during this fight all attention appeared to be on a future clash between Joshua and Wilder. Joshua was warned not to overlook Parker and his performance and the build up to this fight would suggest he did not. There has been a lot said about this fight from both team Wilder and team Joshua, both camps pointing fingers blaming the other for the fight not being made. Wilder was first subject brought up during the post fight questions Joshua faced. The fight is too big not to happen. Joshua wants all 5 belts and so does Wilder. There will be plenty of hype and plenty of money in this fight. I am hopeful that the clash between Joshua and Wilder will take place in winter 2018. The build up to the fight may be better than the actual fight itself. The UK vs USA rivalry reignited.
Undercard Results
Alexander Povetkin def. David Price – KO (R5)
Ryan Burnett def. Yonfrez Parejo – PTS
Anthony Crolla def. Edson Ramirez – PTS
Josh Kelly def. Carlos Molina – PTS
Joe Cordina def. Hakim Ben Ali – TKO (R3)
Mose Auimatagi Jnr def. Morgan Jones – TKO (R6)
Joshua Buatsi def. Bartolmiej Grafka – PTS