Introducing Ultimate Boxer: Sam Evans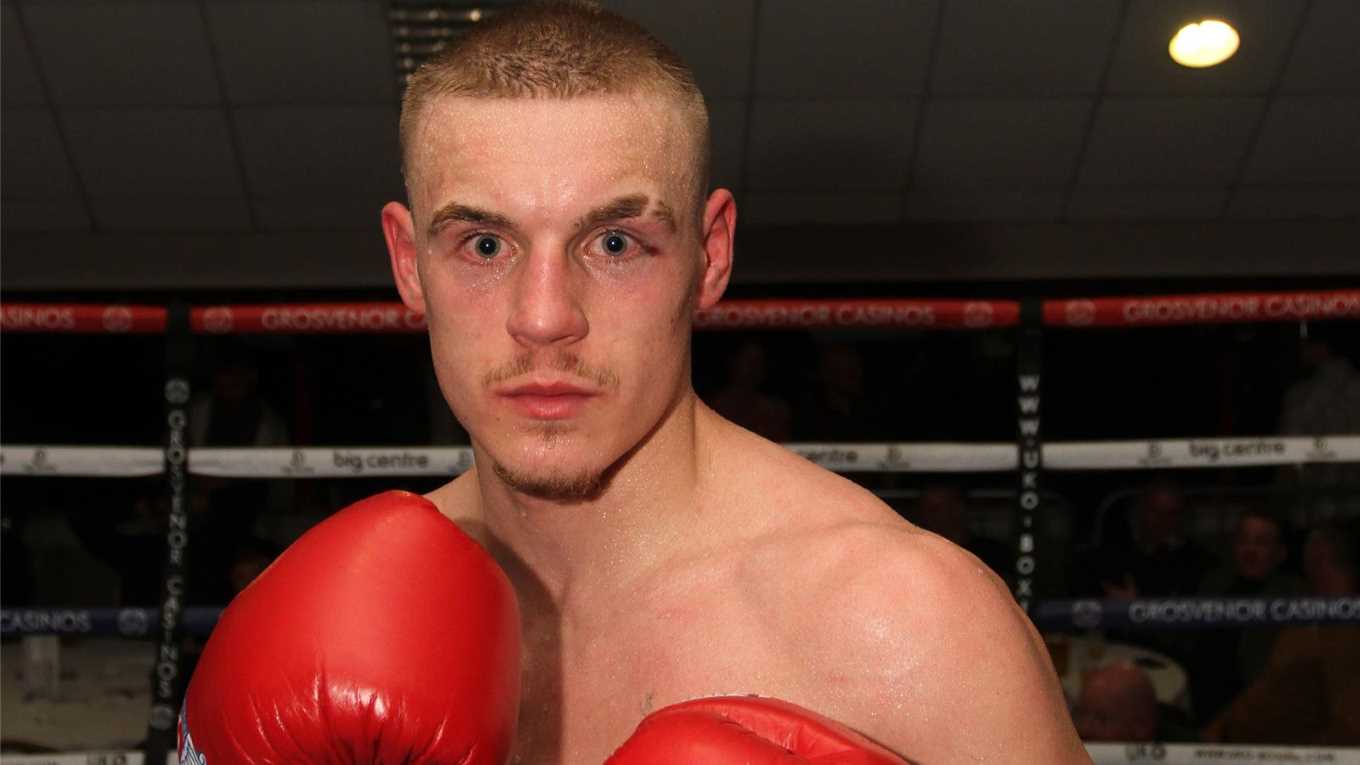 Take a look at red-hot Ultimate Boxxer contender Sam Evans as he promises to bulldoze his way to victory in boxing's exciting new tournament with a raw, brutal and no-nonsense style.
ULTIMATE BOXXER I will take place at the Manchester Arena on April 27. Tickets are available from www.ultimateboxxer.com
Wednesbury welterweight Sam Evans is looking to crash, bang, wallop his way to boxing stardom.
The exciting 'Ultimate Boxxer' tournament at the Manchester Arena on Friday, April 27 offers life-changing prize money from a pool of £50,000 – and the chance to become a British boxing's newest star.
Celebrities will be at ringside and big entertainment acts will perform on a night when eight unbeaten fighters go toe-to-toe over three-round fights in front of millions of internet fight fans.
The winner of three, three-round fights will win the top prize and Evans is convinced that will be him.
The 21 year old said: "My aggression, workrate and toughness will win me fights. I will take a few to land a few. I'm looking forward to having three dog fights,"
"I'm going to go for it. You have to be tough to win three fights on the same night – and I'm tough enough to do it,"
"I'm moving down in weight, so will be strong and I'm going to make the fights gruelling for my opponents.
"There isn't time to look at your opponents and give rounds away, you have to get stuck in from the start,"
"I'm going to throwing lots of punches. I will be fighting at a high pace from first bell to last,"
"This is a massive opportunity, the chance of a lifetime really,"
"You've got eight unbeaten lads in 'Ultimate Boxxxer' and doors are going to open for the winner."
Formerly under Ultimate Boxxer ambassador Ricky Hatton, Evans is now working with Errol Johnson and Paul Mann at their gym in Wednesbury.
"We're working hard in the gym," said Evans, "I'm ready to fight with all guns blazing."
Family Make-up: "I've got a big family and we're close."
Q&A
What got you into boxing? "My family all boxed. I was in and out of the gym from an early age and when I got to 15, i started to take it more seriously."
Who was your favourite fighter? "Mike Tyson was so explosive and exciting."
Amateur record and achievements? "22 bouts, 16 wins. I fought a few lads who had 30 or 40 bouts."
Who's the best boxer you have sparred? "I've spared with a lot of good kids, but recently I was going to spar (British and Commonwealth super-welterweight champion) Liam Williams, but I injured my hand and couldn't make it."
What are your best assets as a fighter? "My strength. People who take me on the pads and spar me always say how strong I am. I don't get pushed around. Nobody bullies me."
What do you know about other fighters in the comp? "They are all good lads."
Goals in boxing? "To go as far as I can."
Who would you like to fight after UB? "I want titles. After I win this, doors will open."
Nickname? "Taff, there's a bit of Welsh in us. My great granddad was from Swansea."
Favourite TV show? "Survival shows, Bear Grylls, stuff like that, or films like 'Gladiator.'"
Favourite meal when not in camp? "Indian."
Hobbies? "I'm a decent darts player. Now and again, I play a lot with my mates and I'm the best of them. I watch it on television when it's on."
For yesterday's introduction to Ultimate Boxxer contender Andy Kremner CLICK HERE
For latest news and exclusive content on ULTIMATE BOXXER I go to www.ultimateboxxer.com; you can follow us on all social media @ultimateboxxer and join in the conversation with #ultimateboxxer
https://www.facebook.com/UltimateBoxxer/
https://twitter.com/ultimateboxxer/
https://www.instagram.com/ultimateboxxer