Can James DeGale Defeat Caleb Truax and Gain Revenge in Their Rematch?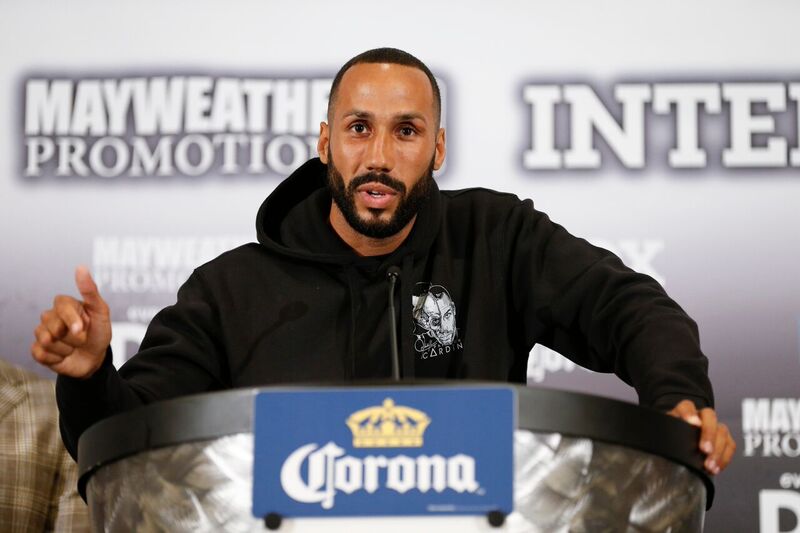 All one has to do is take a look at James DeGale's resume to appreciate everything he has accomplished during his nine-year career as a professional. DeGale, 32, comes from London and carries with him a 23-2-1 record with 14 knockouts.
He has fought some quality fighters, from the likes of George Groves, Badou Jack, Lucian Bute, Andre Dirrell, and Paul Smith, to name a few. He also is a sharp puncher with great movement and a good chin, amongst other qualities. But it was his last performance that seems so puzzling. Looking to defend his IBF super middleweight title vs. Minnesota's Caleb Truax, DeGale was flat and lost a lackluster twelve-round majority decision in his hometown.
Truax (29-3-2, 18 KO's) was a heavy underdog heading, and appeared to want the fight a bit more. The two men will rematch this Saturday night from the Hard Rock Hotel and Casino in Las Vegas, aired on SHOWTIME. For DeGale, the fight is extremely important.
"Training camp has been fantastic," said DeGale recently. "I rushed back from my shoulder injury in my last fight. I couldn't believe I lost my title and I could only blame myself. I'm lucky to have this chance to make it right and regain my title.
"I'm injury-free now and physically ready for this fight," DeGale added. "Most importantly, I'm mentally ready for this challenge and I can't wait to get in the ring."
For DeGale, fighting in Las Vegas is a huge dream.
"Fighting in Las Vegas is another dream come true," DeGale added. "So many great fights have been there and I just can't wait. The atmosphere and the vibe will be special. I'm going to put on a fantastic performance and regain my title."
It definitely was shocking to see DeGale lose in the fashion he did, and he insists he is a class above Truax.
"Caleb Truax is not on my level. I'm miles above him. On April 7 I'm going to show everyone why and show everyone what I'm all about."
DeGale has had a chance to watch the match and believes it wasn't a true verison of him in that ring in December.
"I've watched the first fight with Truax a couple of times but it's very tough because I know that's not me in there," said DeGale. "For the past six weeks I've felt so much better. My jab is sharp again and everyone will see that when I become a two-time world champion."
DeGale knows what is at stake and who he has in front of him.
"Truax has tasted what it's like to be a world champion," DeGale admitted. "He's going to be hungry and have that burning desire to beat me. At the end of the day, I'm just too good for him and I'm going to prove it. I have to make a statement."