David Price needed over 40 stitches after KO loss to Alexander Povetkin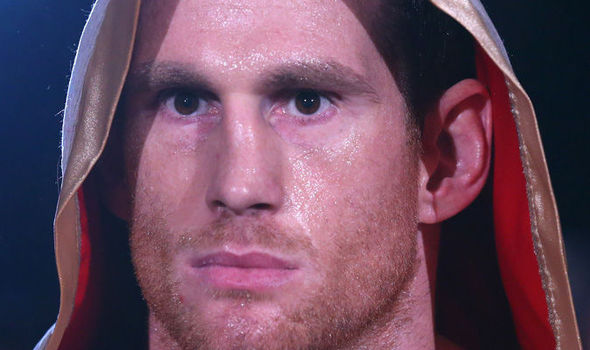 Liverpool heavyweight David Price 22-5 (18) has spoken about the damage he received in his entertaining five round brawl with Russian powerhouse Alexander Povetkin 34-1 (24) on the undercard of the world heavyweight unification bout between Anthony Joshua and Joseph Parker at Principality Stadium in Cardiff, Wales on Saturday night.
In a knock-down, drag-out fight Povetkin took a count in round three, but the 6-foot-8 Price found himself on the canvas in the same round before being knocked out by a big left hook in the fifth.
Price was always going to be dangerous early but Povektin showed his class to take over in the middle rounds and put an end to proceedings.
The fight exacted a physical toll on the 34-year-old, but he insisted the injuries are merely cosmetic.
"I had a fractured nose, had 30 stitches in my mouth and about 12 stitches on my eyes," Price told TalkSport.
"After the fight, I got checked over in the medical room at the stadium, and they said it would be better to just go to hospital.
"I agreed, to be safe, and they gave me the all-clear.
"I gave everything I had to give, and I came close, closer than the knockout made it look."
Price's future in the fight game remains uncertain. With his five losses all coming by mid-round knockouts, there are calls for the 2008 Olympic bronze medallist to hang up the gloves.
Meanwhile the 38-year-old Povetkin sits in the number one contender position for both the WBA and WBO titles currently held by Joshua.