Introducing Ultimate Boxxer: Kaisee Benjamin
Boxing brainbox Kaisee Benjamin aims to show fight fans that he's the new Vasyl Lomachenko when he competes in Ultimate Boxxer I at the Manchester Arena on Friday 27th April.
The MENSA member will put his head-scratching skills to the test in boxing's new edge-of-your-seat tournament that brings together eight undefeated welterweights who contest for a prize pool of £50,000 and the chance to break through as boxing's newest star.
Celebrities will be at ringside and big music acts will perform on an exciting new concept merging boxing with entertainment to bring a new generation of fans to the sport.
The winner of three, three-round fights will win the top prize – and 22-year-old Benjamin from Birmingham says he will be taking a few of Lomachenko's moves into the ring with him.
The brilliant Ukrainian is near the top of most pound-for-pound lists and aims to become a three-weight world champion in only his twelfth fight when he challenges WBA World lightweight boss Jorge Linares next month.
Benjamin, who also mixes beauty with his brains by working as a part-time model, said, "I have my own unique style, but people have said there are bits of Lomachenko in my boxing,"
"I do watch a lot of boxing on You Tube. I see it as a good way of adding to my boxing IQ. I see what works for the great fighters and look to add it to my boxing,"
"I like to be unpredictable. I like to improvise, the way Lomachenko does, and I don't think anyone really wants to fight someone like me, as my rivals in Ultimate Boxxer will find out,"
"I've got the skills – and I've also got the heart as well. I can stand and fight if I have to. Sam Eggington will tell you that. Sam doesn't pull his punches when we spar. We've had some real wars,"
"I've shown I can do the fancy stuff on the small-hall shows, but now it's time to take it to the big stage on Ultimate Boxxer,"
Benjamin and Eggington are stablemates at the Eastside gym and chief Jon Pegg has said that Benjamin "can be a big name."
"This is a massive opportunity for me," Said Benjamin.
"I have been told that I'm an entertainer and the crowd get involved when I box and I'm looking forward to putting on a good show for the fans."
Tickets for the show are available from Benjamin's Instagram and Twitter pages, kaisee_official
BIO FILE
Age: 22
Record: 4-0-0 (1 KO)
Amateur pedigree: Won 20 of 25 amateur bouts, won the ABA Novice championship boxing for Eastside ABC.
Trainer: Paul Counihan.
Cutman: Jon Pegg.
Strengths: Is a real box of tricks, very hard for opponents to read. He says there are traces of Vasyl Lomachenko in his boxing. He switches stances, throws punches from everywhere and can punch with both hands.
Weaknesses: Has a risky but exciting style of boxing – he drops his hands and switches stances.
Punch power: On his pro debut, he flattened tough-as-old-boots Paul Cummings and as an amateur, he had a puncher's reputation.
Speed: Has quick hands and good feet.
Stamina: Untested. Has yet to get out of second gear in his pro career yet. He stopped his debut opponent and has dominated a pair of experienced journeymen who couldn't fathom him out.
Anything else: Is a member of MENSA for people with high IQs – and works as a part-time model. Knocked out all his opponents on his way to the final of the ABA Novice championship in 2015. Didn't knock out his final opponent, but dropped him on the way to a wide points win. Coaches at the Eastside gym regard him as one of their best prospects.
THINGS YOU DIDN'T KNOW
Football team: "Birmingham City. We are all Blues fans at the Eastside gym and I go to watch them when I can."
Personal & Family life: "I've got a younger brother and a younger sister. They are both at college and I'm clever myself. I'm a member of MENSA and a junior chess champion."
Music: "I like rap and UK hip hop."
Fashion: "I dress to impress!"
Toughest moment: "So far, the ABA Novice championship final, that was tough, but dropping the lad in the last few seconds of that final. I knew then I had won the fight and the title."
Best moment: "Being selected to enter Ultimate Boxxer and the chance to become a big name,"
Aspirations: "The world title is the plan, but I have to work my way up. I've got to win
Ultimate Boxxer, then move on."
Nutrition – "I try to eat and drink as healthily as I can."
Q&A
What got you into boxing? "My stepdad, Mark Williams, was a pro cruiserweight and he took me to the gym when I was 10 years old."
Who was your favourite fighter? "Vasyl Lomachenko is my favourite fighter now. People say there's a bit of him in my boxing."
Amateur record and achievements? "I won 20 of 25 bouts and won the Novices."
Who's the best boxer you have sparred? "Sam Eggington. We've had some real wars and that will prepare me for anything in Ultimate Boxxer."
What are your best assets as a fighter? "I'm unpredictable and I've got a big heart. Sam (Eggington) will tell you I've got a big heart."
What do you know about your Ultimate Boxxer rivals? "They are all unbeaten, they will all think they can win it and the best man will come out on top. It's going to be a good night."
Goals in boxing? "To win the world title."
Favourite TV show? "Game of Thrones."
Favourite meal when not in camp? "I like a Chinese."
Hobbies? "Having a kickabout with my mates and going to watch Birmingham City."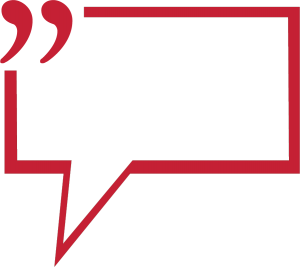 Click Here, If you wish to add a COMMENT to the above article or any of the Ringnews24 boxing articles.