Will We See Jarrett Hurd vs. Jermell Charlo in 2018? Post Fight Thoughts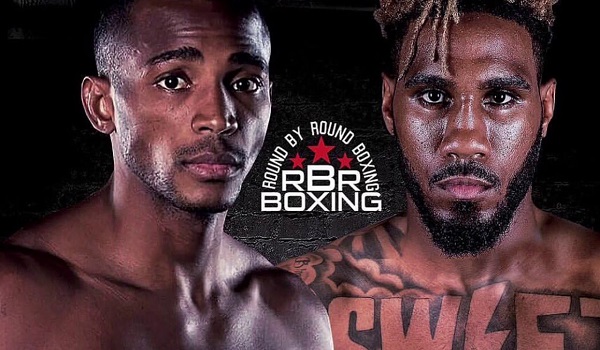 A wild finish definitely took place in the city of Las Vegas, as WBA junior middleweight champion Jarrett Hurd scored a 12-round split-decision victory over former WBA champion Erislandy Lara, with a dramatic 12th round finish helping to seal the victory.
Taking place from within a packed house of 2,579 at the Hard Rock Hotel and Casino in Las Vegas, Nev. and aired on SHOWTIME, Hurd (22-0 15 KO's) defeated Lara (25-3-2, 14 KO's) in about that lived up to its expectations. In the 12th and final round, the 27-year old champion landed a short left hook that floored Lara, 34, in the final minute of the match. The brave champion from Cuba rose and even though he appeared a little shook, he stood and traded with Hurd until the final bell.
Hurd definitely had some tough moments in the match. Lara was the most experienced foe he had fought to date and troubled the younger Hurd with his movement and counter-punching. Hurd stayed relentless throughout, and was able to dig shots to the body and head as the bout wore on. More than anything it was his will that seemed to carry this fight for him.
This win introduces Hurd to stardom and also possibly paves the way for a bigger unification later this year.
"It was a tough one, but I went out there and did exactly what I said I was going to do, fight all 12 rounds and get the victory," Hurd said. "I didn't feel like that (I needed the knockdown). I feel like I was in control the whole fight, applying the pressure."
Lara gave as good as he got for many rounds, and Hurd doesn't feel his age was his downfall.
"I don't think it had anything to do with age," said Hurd. "I think it was me and the game plan we had to apply the pressure."
WBC 154-pound champion Jermell Charlo was ringside, and Hurd was asked if that was a fight he would like, to further unify the division.
"'Swift' isn't ducking anyone," Hurd responded. "I'm No. 1 now. We're calling the shots."
What was great about Hurd's performance was just how patient he was, yet still much he applied tireless pressure from the outset. Lara was making the seventh defense of his title and performed like a champion, yet that 12th round was his undoing. For the first time in nearly five years, the proud Cuban tasted the canvas.
Afterwards, Lara gave his thoughts.
"Besides the last round, I thought I was winning this fight easily," Lara said. "That's not to decide the fight.  I was winning the fight.  One punch in a fight doesn't determine the fight. It was a great fight for the fans. I stood there, fought and it was fun. I thought I clearly won the fight. Once again a decision goes against me, but hey we just have to do the rematch."
Charlo is regarded by some as the best in the division and stated his cast post-fight.
"I'm down.  Let's go.  We want that work," Charlo stated. "I feel Hurd only took the fight with Lara because he realized the harder fight is with Jermell Charlo."
2018 keeps getting more and more interesting. How would a Hurd vs. Charlo fight play out and where could it take place? Possibly on the East Coast, as a Barclays Center hosting seems ideal. The fight itself wold be very dynamic, as Jermell's razor-sharp boxing skills would be on display vs. a foe his age and a man with great power and persistence.
For boxing to survive it needs fight like Charlo vs. Hurd to happen. Let's hope we see it this year.