Floyd Mayweather Jr speaks out on Adrien Broner versus Jessie Vargas catch-weight bout: "Skills pay the bills"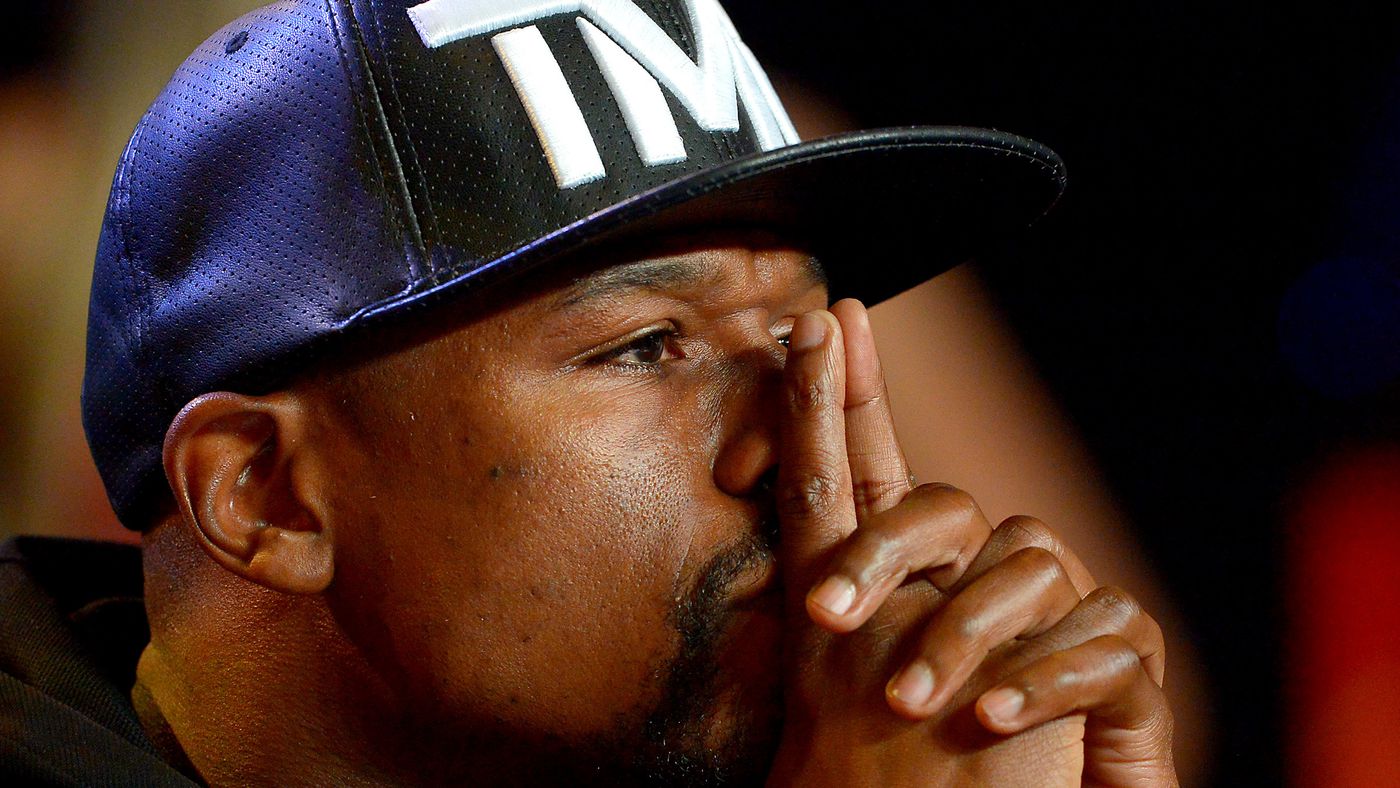 Floyd Mayweather Jr has spoken out about the upcoming 144-pound catch-weight bout between Adrien "The Problem" Broner 33-3 (24) and Jessie Vargas 28-2 (10) at the Barclays Center in Brooklyn, New York on April 21.
And he is not a fan.
"Jessie Vargas is a hell of a fighter," Mayweather told FightHype.com during an audio interview this week.
"Me, myself, I don't understand why it's at a catch-weight," Mayweather continued. "I think when he fought Paulie [Malignaggi], he fought Paulie at 147. So he fought Paulie at 147. I think he should fight Jessie Vargas at 147. I mean, I feel like skills pays the bills. If you good, you good. If you're not, you're not."
Mayweather has competed in two notable catch-weight bouts during his 20-year pro career. After a brief retirement Mayweather returned to face lightweight champion Juan Manuel Marquez in 2009 in a bout mandated to take place at 144-pounds. In that fight the then-29-year-old came in two-pounds heavy, shrugged, and paid the $600,000 fine.
In 2013 Mayweather stipulated that Canelo Alvarez couldn't come in any heavier than 152-pounds in their big money fight at the MGM Grand in Las Vegas, Nevada.
The stocky Broner is a blown-up junior welterweight who weighed in at 138¾-pounds against Mikey Garcia last July.
Vargas meanwhile is a fully-fledged welterweight these days, after starting his pro career in the 140-pound weight class. The 5-foot-10 "Pride of Las Vegas" has shared the ring with Timothy Bradley, Sadam Ali, Manny Pacquiao and Aaron Herrera at welterweight in his past four bouts.
The Broner versus Vargas fight will headline a Showtime tripleheader that will also feature Gervonta Davis 19-0 (18) versus Jesus Cuellar 28-2 (21) for the vacant WBA super featherweight title and Jermall Charlo 26-0 (20) up against Hugo Centeno Jr 26-1 (14) for the vacant WBC interim middleweight title.
Credit: FightHype, Youtube
Read more articles about:
Aaron Herrera
,
Adrien Broner
,
Canelo Alvarez
,
Floyd Mayweather Jr
,
Gervonta Davis
,
hugo centeno jr
,
Jermall Charlo
,
Jessie Vargas
,
jesus cuellar
,
Juan Manuel Marquez
,
Manny Pacquiao
,
Paule Malignaggi
,
Sadam Ali
,
Timothy Bradley