Lou DiBella makes his case for Sergiy Derevyanchenko to face Gennady Golovkin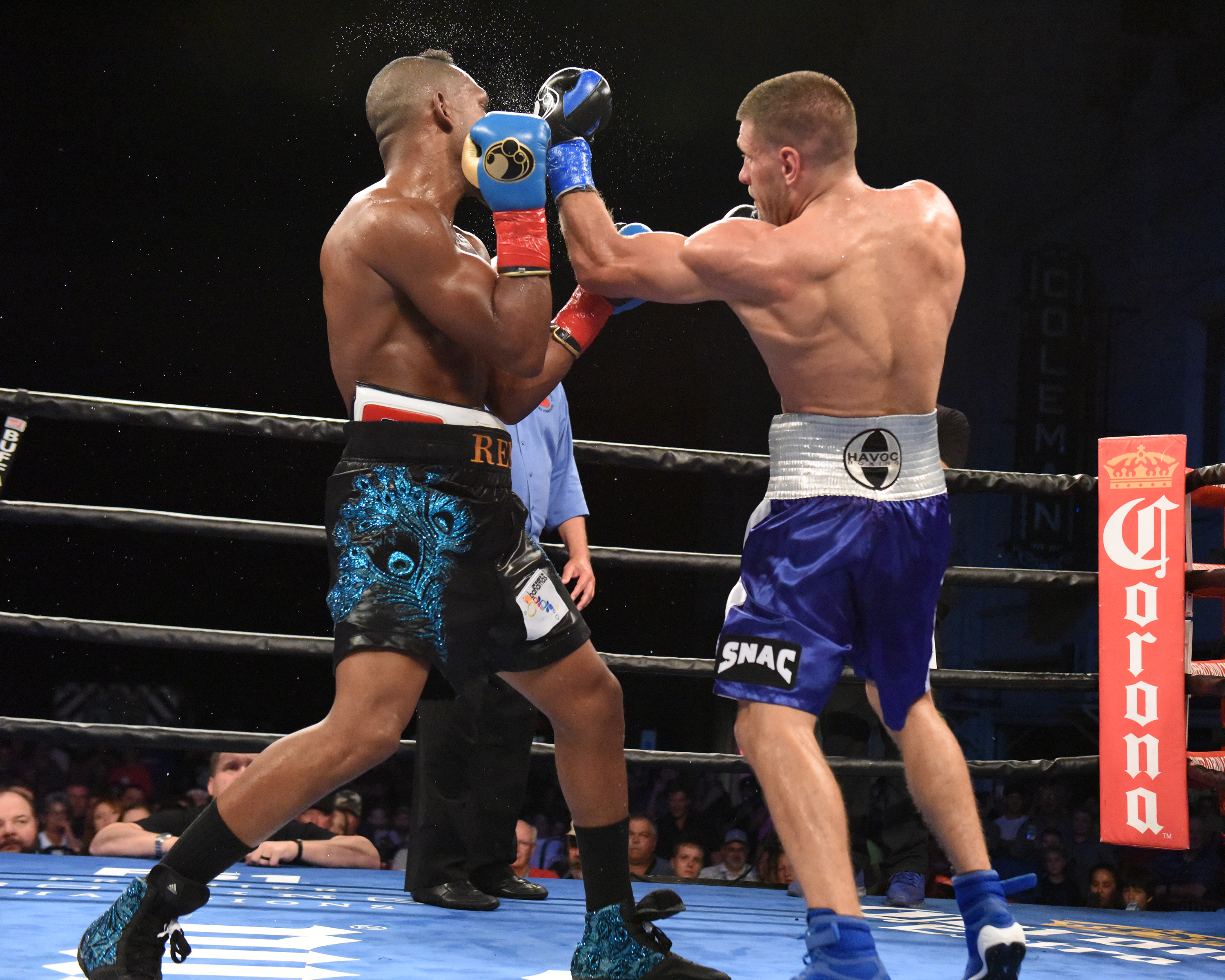 After Saul "Canelo" Alvarez's withdrawal last week from his Cinco De Mayo clash with WBC, WBA and IBF middleweight champion Gennady Golovkin 37-0-1 (33) most people were expecting the path to be cleared for Ireland's Gary "Spike" O'Sullivan 27-2 (19) to step into the void and face the Kazakh gunslinger on the same May 5 date.
But promoter Lou DiBella, who looks after Brooklyn-based Russian Sergiy "The Technician" Derevyanchenko, 12-0 (10), is making a case for his IBF mandatory challenger to be the other man in the ring for Golovkin's next fight.
Speaking to Lance Pugmire of the Los Angeles Times on Monday, the New York-based promoter said that a late withdrawal "is not supposed to stop a mandatory from happening."
"I don't understand saying that extenuating circumstances allow something different. Is the extenuating case that he doesn't want to take a risk? That's what it seems like to me," said DiBella.
A powwow is scheduled for Tuesday morning to determine who will be an acceptable opponent for Golovkin's next fight. The meeting will be attended by the heads of the three sanctioning bodies involved in the decision-making process: the WBC's Mauricio Sulaiman, WBA head honcho Gilberto Mendoza and IBF president Daryl Peoples.
The WBA have Alvarez 49-1-2 (34) listed as their leading challenger to Golovkin's title, while the WBC have Jermall Charlo in the number one contender position.
Sulaiman says that although Charlo is their mandatory challenger, now is not the time to be enforcing the mandatory.
"How can you penalize Golovkin when the fight has to happen within a month?" asked Sulaiman in the L.A. Times. "You have to support your champion. It'd be so unfair to penalize him now when, for reasons out of his control, his fight [with Alvarez] is off."
DiBella believes his 32-year-old prospect is the perfect substitute for Alvarez.
"What is wrong with another conventional, right-handed fighter who comes forward?" asked DiBella. "How can he not be prepared for Sergiy Derevyanchenko? And our guy is in the gym and ready to fight. So I don't understand the argument against him.
"When a guy is sitting in a mandatory spot, he's not getting paid until he gets that [title] fight. And if Golovkin faces Canelo next, this decision could affect [Derevyanchenko] for 18 months."