Super-Sized Super Welterweight, Sebastian Fundora, Relaxed and Confident Going Into Action This Friday Against Also Undefeated KO Artist Veshawn Owens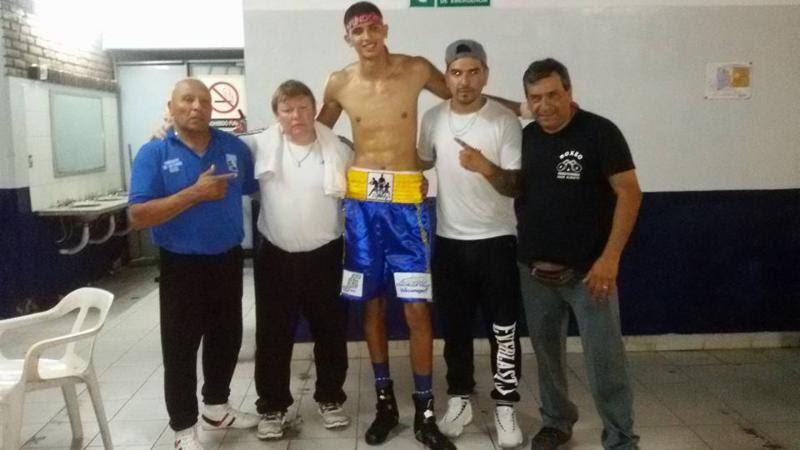 It takes a big man to go into another undefeated fighter's hometown and take him down, but as the biggest super welterweight in boxing history, Sebastian "The Towering Inferno" Fundora is more than up to the task.
The 6-foot-6 Fundora (8-0, 4 KOs) will face Minnesota-based KO artist Veshawn Owens (9-0, 9 KOs) this Friday, April 13, in an eight-round showdown at the Armory in Minneapolis, Minnesota. The pair will meet on the undercard of the Premier Boxing Champions on FOX & FOX Deportes event featuring hometown welterweight Jamal James taking on Abel Ramos (9:00 p.m. ET/6:00 p.m. PT)
Presented by Warriors Boxing and TGB Promotions, the event will also see rugged veteran Edner Cherry battling rising lightweight Dennis Galarza in a 10-round bout and Austin Dulay and Chris Colbert clashing in an eight-round match between unbeaten super featherweight prospects. Also appearing on the card is sensational 17-year-old 154-pound prospect Joey Spencer (1-0, 1 KO), a former No. 1 ranked amateur and nine-time national champion.
Tickets for the live event, which is, are on sale now and are available by visiting www.ArmoryMN.com.
"I've fought in other people's backyards and I've already beaten undefeated fighters too, so I'm used to this," said Fundora, a confident 20-year-old southpaw from Coachella, California. "I don't know much about Owens, but it feels great being able to fight tougher opponents. People are now able to view my full capabilities, instead of knocking guys out in the first round and it doesn't mean as much."
With a heavyweight's reach and height, Fundora is massive for a 154-lb fighter… a natural gift he works on in the gym to its full advantage.
"We trained hard and worked a lot on distance and a lot more power and strength for this fight. I'm not just the biggest, I'm also stronger than anybody else. We started training for this in January. After my last fight, in Argentina, I took a week off and then started working on conditioning in Big Bear. It's been a great camp."
Fundora's promoter, Sampson Lewkowicz of Sampson Boxing, says "The Towering Inferno" is more than a "gimmick fighter."
"He's for real," said Lewkowicz. "He's already beaten some good fighters. How he puts all that size and strength into 154 lbs., I do not know, but Fundora is too big for anyone at this weight. You have to get inside on him and it's just too far to go because he's punishing you for every inch you try to take."
"I'm more than happy with the way things are going," continued Fundora. "A victory in this fight would be a good stepping stone to hopefully fight for a regional belt next. I will have a lot of opportunities after I win."
About Sampson Boxing
After a very successful run as a matchmaker and adviser, Sampson Lewkowicz switched over to the promotional side of professional boxing in January 2008.
Sampson Boxing has grown into one of the world's most prestigious promotional firms, representing many of the world's best fighters and most promising young contenders.
Sampson Boxing has promotional partners all over North and South America, Africa, Asia, New Zealand, Australia, Europe and Central America and Sampson Boxing events have been televised on such premiere networks as HBO, Showtime, ESPN, VS. and several international networks.