What Is Really Going on With Floyd Mayweather's MMA Debut?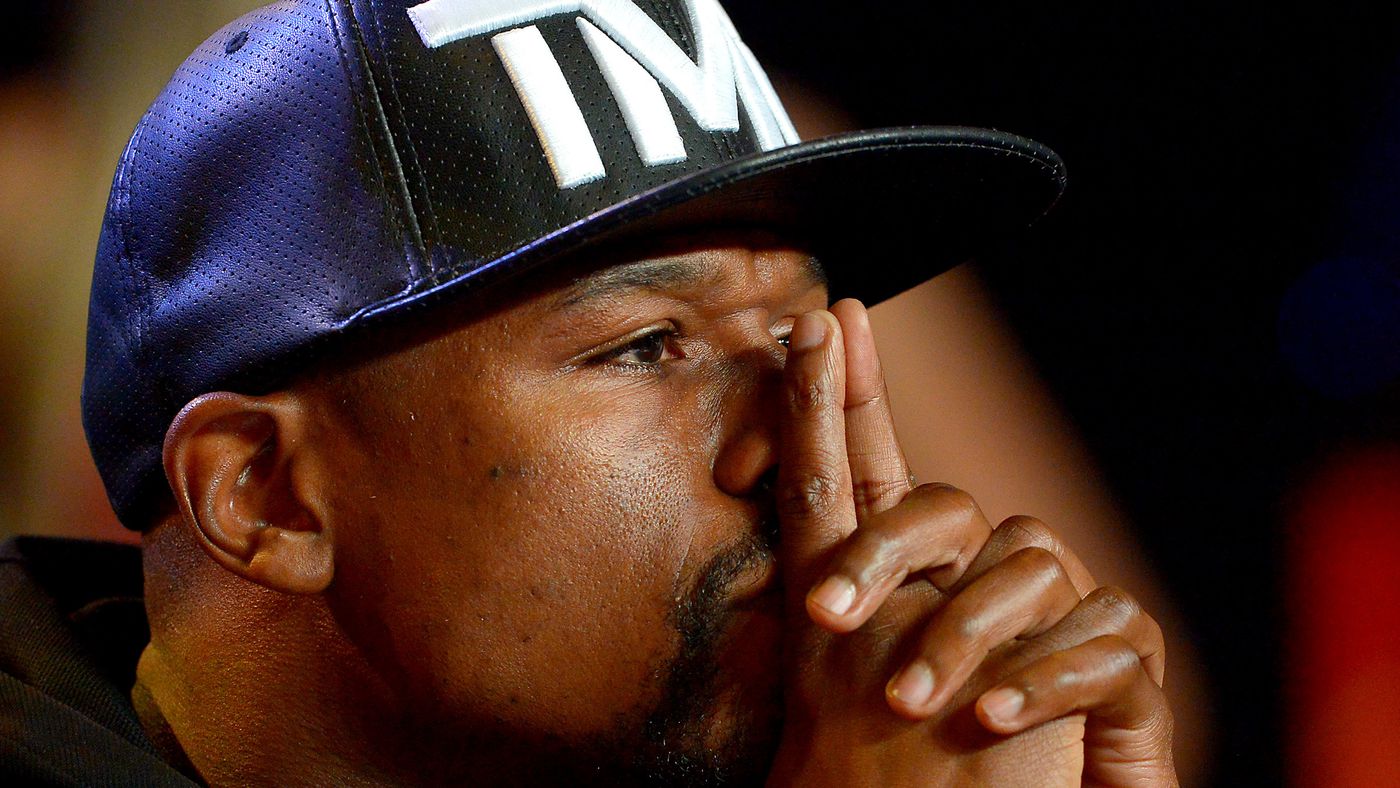 On Saturday night, April 7, former pound-for-pound boxing king Floyd Mayweather spoke to SHOWTIME analyst Jim Grey about many topics in the sport, including a possible return of his own.
Mayweather, of course, retired from the sport of boxing with a 50-0 record (27 KO's) this past August 26, 2017 after defeating rival Conor McGregor via 10th round TKO. McGregor, the UFC stalwart, was transitioning over, yet wasn't able to upend Mayweather inside of the T-Mobile Arena in Las Vegas, Nev.
It's been a remarkable career for Mayweather, who notched victories over the likes of Shane Mosley, Juan Manuel Marquez, Manny Pacquiao, Miguel Cotto, Saul "Canelo" Alvarez, Victor Ortiz, Marcos Maidana, and many others along the way. These days, Mayweather has been traveling the world here and there, and checking up on his fighters under his stable at Mayweather Promotions.
"Retirement has been great," Mayweather stated. "But, as you know and everybody knows, I go in retirement and I come back. I go in retirement and I come back. Is it possible that I come back? Yes, but if I do come back, it has to be in the Octagon."
Those were pretty big words from Mayweather, who has been toying with the idea of a McGregor rematch, but this time in the UFC.
"I spoke with my team," stated Mayweather."I spoke with Al Haymon. Al Haymon says no. But I spoke with SHOWTIME, I spoke with CBS. If we can get together to make a mega-fight happen, one fight, it could be against Conor McGregor. We don't know. Or we could do a multi-fight deal. But SHOWTIME and CBS has to be involved."
Both men have been involved in some tough situations. First, McGregor went off and acted crazy inside of the Barclays Center days ago, during a press conference, and even caused damage by launching a chair at a bus. Legal trouble followed for McGregor, who has since been working to get things back on track, but there's no denying that's bad for his image.
"I feel that when you have reached such high status, you have to carry yourself in a classy way," Mayweather said of McGregor. "When we fought, we both sold the fight. The world loved what we did, but outside the ring you have to carry yourself like a gentleman."
Mayweather also added that he would likely be looking to fight at 145 pounds if he does campaign in the UFC. He did tease the idea of either a one-fight or multi-fight deal, noting that the money has to be "right" for it to really happen.
Either way you look at it, you can tell Mayweather still loves the attention he's getting.
"As of right now, Conor McGregor has other things to deal with," Mayweather said. "Me, myself? I can do whatever I want to, when I want to, and how I want to. I can do whatever I want to do. I'm Floyd Mayweather."
There have been reports surfacing that the match will indeed, Mayweather vs. McGregor II, at a weight of 155 pounds and with special rules such as no kicking and no take downs. Yet there reports were unsourced, so hard to believe it for sure. Let's just enjoy the drama as it unfolds.