Kevin Cunningham is expecting a more disciplined Adrien Broner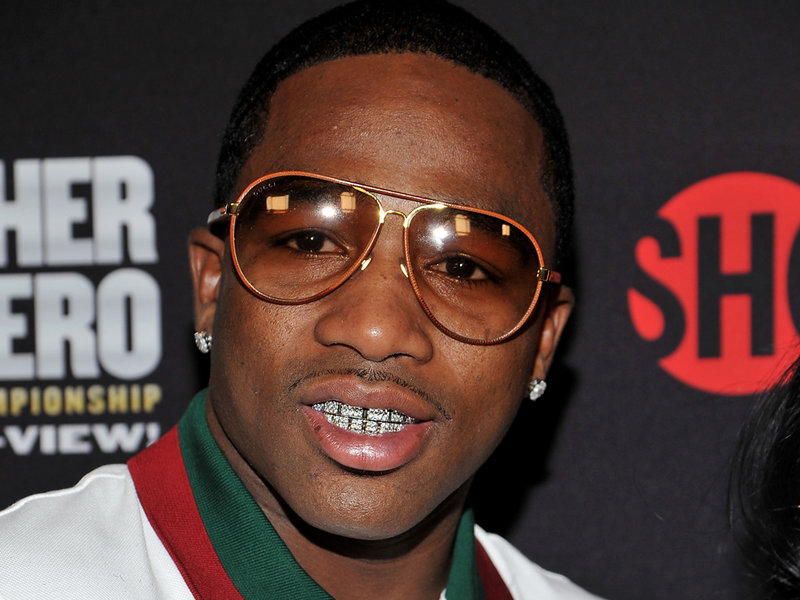 Four-division world champion Adrien Broner and unbeaten former champion Gervonta "Tank" Davis shared updates from their training camp in West Palm Beach, Florida as they prepare for their respective showdowns on Saturday, April 21 live on SHOWTIME from Barclays Center, the home of BROOKLYN BOXING.
The Premier Boxing Champions event is headlined by Adrien Broner battling former welterweight world champion Jessie Vargas in a 12-round bout. The SHOWTIME CHAMPIONSHIP BOXING telecast begins at 9 p.m. ET/6 p.m. PT and features Davis meeting Jesus Cuellar as they square off for the WBA 130-pound Super Featherweight World Championship plus undefeated former world champion Jermall Charlo clashing with once-beaten Hugo Centeno Jr. for the interim 160-pound world title.
Tickets for the live event, which is promoted by Mayweather Promotions, DiBella Entertainment and TGB Promotions, start at $50 and can be purchased at ticketmaster.com, barclayscenter.com or by calling 800-745-3000. Tickets can also be purchased at the American Express Box Office at Barclays Center. Group discounts are available by calling 844-BKLYN-GP.
Broner and Davis are sharing camp in West Palm Beach for the first time under the guidance of head trainer Kevin Cunningham, a former St. Louis police officer who has worked with former world champions Devon Alexander and Cory Spinks.
KEVIN CUNNINGHAM
On his relationship with Adrien Broner…
"I've known Adrian Broner for a very long time. I think I've known him since he was like eight years old and 60 pounds. He's always been an extremely talented fighter. When he was a kid he was one of the most talented kids. He has always had boatloads of talent."
On Broner's shortcomings as a fighter…
"I think sometimes, he could be a little more focused and have a little more discipline in a lot of the different things he's doing. I think he's trying to turn the corner and get things moving in the right direction."
On what caused Broner to come up short in recent big fights at higher weights…
"There are several things that could cause him to lose focus and come up a little short in some of the major fights. Some of it is the focus but there needs to be a little more discipline in terms of the training aspect and more structure. I think that's what we're working on here."
On what he can do to improve Broner's game…
"I think coming over here with me, he's finding a lot more structure in the training aspect. It's a totally different training program that I have him doing. I think that he's ready for some new leadership. He's ready to be a little more disciplined in his profession and I think it's going to show on the 21st."
On why this time will be different…
"I've heard from him like everybody has, but this time Broner really has done everything possible to rectify the situations that needed to be straightened out to help him propel his career and get back moving in the right direction – and it's not just his boxing career; it's also as a person – his personal life – and I'm here to help him out with that. He's really working hard to get it right this time."
On his history and background as a trainer and how it applies here…
"I'm known to be a stern and disciplined trainer, coach, and teacher. I've got a military and police background, so I don't play a lot of games. We're serious and we're about business. When Broner made the decision to come with me, I knew that he was ready to take his career seriously because he knows what it's like being here with me. He has to be about business, he has to be serious, and he has to be focused and disciplined. He made the choice to have me take over his training and take the lead as his head trainer and that's what he's getting when he's dealing with me."
On how he and Broner came together…
"A couple of weeks after the Mikey Garcia fight, he called me and he told me he was thinking about making some changes and that he wanted me to consider being his guide and taking the lead as head trainer. He asked me what I thought about that and I said, 'You know what you're getting when you come to me and if you're going to be serious and focused about this, I'll give you all I've got.' And he said, 'I'm serious.' We started training together before camp started and I just saw a different look in his eyes. Ever since camp started he's been nothing but hard work, dedication, and focus."
On if he had any fears about their partnership…
"I told him upfront what I expected and what we needed to do and how things had to go. I told him that if he wasn't ready to adhere to what I'm expecting, he shouldn't waste his time or mine. He has done everything I've asked of him. Everything and more. He's going to show that he's ready to get himself together. He's going to show the world on April 21 that he's rededicated himself, he's ready to reclaim the thrown."