Jai Opetaia wants cruiserweight title before moving to heavyweight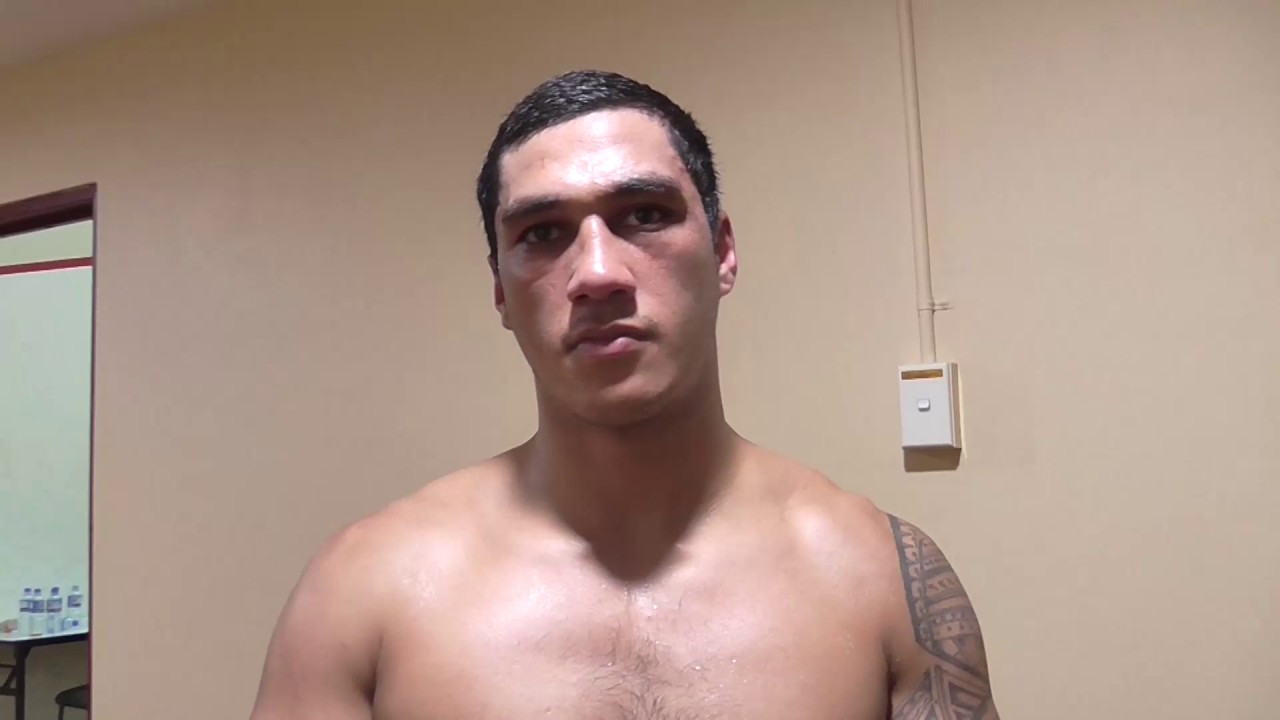 WBO number fourteen ranked cruiserweight contender Jai Opetaia 15-0 (12) wants to get his hands on a world title at 200-pounds before heading north to heavyweight, according to his father and trainer.
On Saturday night the 22-year-old former Olympian steamrolled German challenger Lukas Paszkowsky 9-2 (3) in two rounds on the undercard of the world title eliminator between Dennis Hogan and Jimmy Kilrain Kelly in Brisbane.
It was another dominant performance from the clever southpaw who many Australians rate the most likely to next win a world title amongst their countrymen.
"We don't go in to try to dominate every minute of the round, it's just the way Jai fights," Tapu Opetaia told Maxboxing.com. "We're very confident in his ability and fitness so he's able to fight like that. We try and prepare for everything."
The plan for Opetaia is to pick up a world title at cruiserweight before stepping up in weight to boxing's marquee division where the big money fights are.
"Yes, eventually he'll be a heavyweight," said Tapu Opetaia, who was himself a heavyweight who once faced Solomon Haumono.
At 6-foot-2 Jai Opetaia won't be the biggest heavyweight going around, but his exceptional ability to see and read the play will make him a dangerous out for anyone.
"Jai has a great ability to see everything coming, so he has good hand and eye coordination, and like I said before, he's still only 22-years-old and getting stronger and now he knows how to hurt people," Opetaia senior continued.
"You haven't seen it yet, but Jai has a very good chin and loves to mix it up."
First things first though. Team Opetaia have put in a challenge to Commonwealth cruiserweight champion Luke "The Duke" Watkins 13-0 (9) of Swinton in the United Kingdom and are already eyeing off former world titleholders like Mairis Briedis 23-1 (18).
"Mairis Briedis and the guys in the top ten are a different game again," said Opetaia senior. "We are not in a rush. Jai is still only 22-years-old, but we are definitely casing the top guys in the world.
"By the end of the year will have another four fights, so that will put us a great position to challenge the top guys. Hopefully by the end of the year he will be 20-0.
"Right now, I think he's differently up there with them, and I know he can handle it but why throw him in the deep-end straight away? The last thing I want is to see him get hurt."