Vanes Martirosyan firms as favourite to face Gennady Golovkin on May 5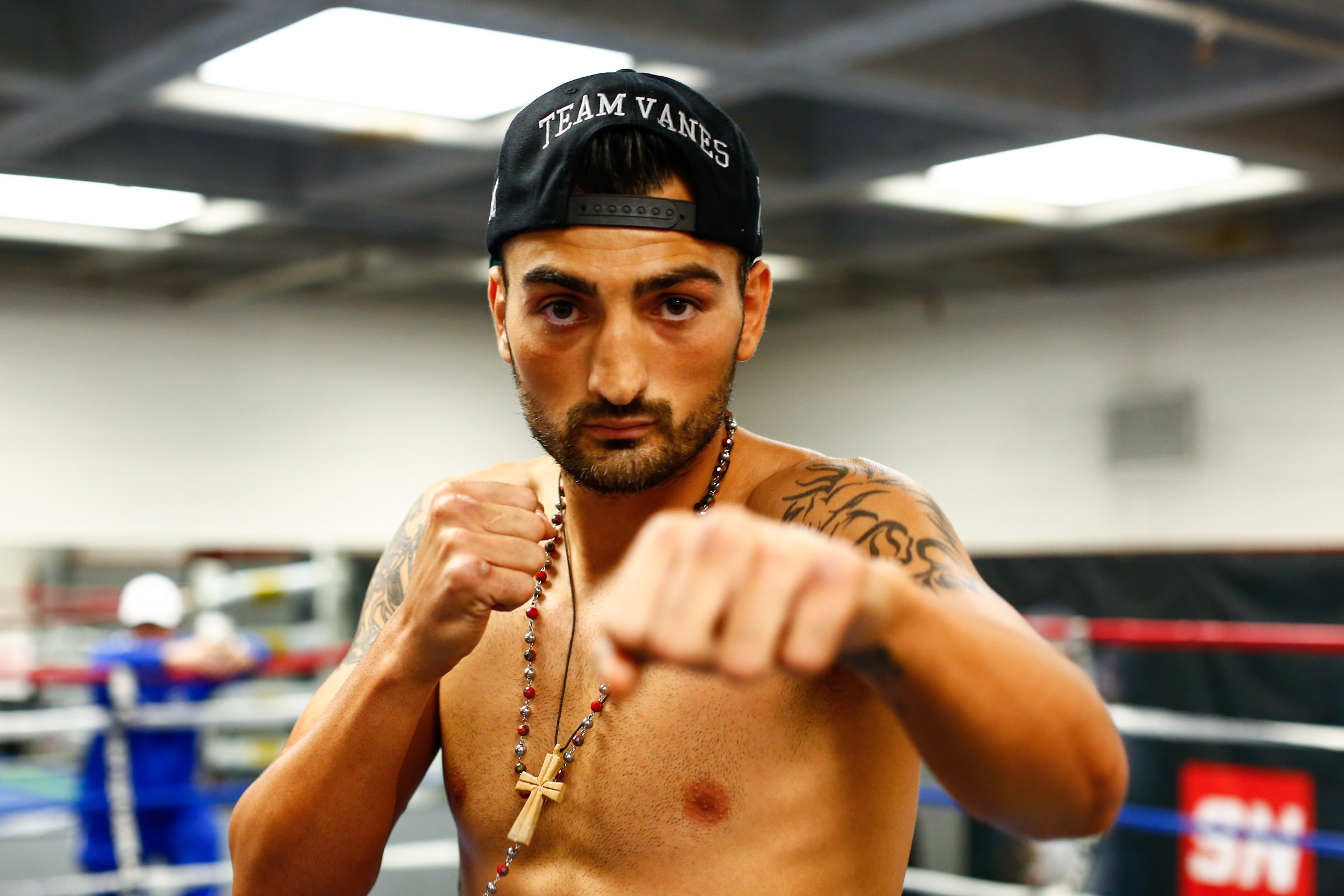 Undisputed middleweight champion Gennady Golovkin's promoter Tom Loeffler held a small, impromptu media luncheon this week with the apparent goal of softening up journalists to the idea of the Kazakh bomber facing Vanes "Nightmare" Martirosyan on May 5 at the StubHub Center in Los Angeles, California.
Golovkin was originally scheduled to face Canelo Alvarez in a rematch of their disputed draw at the T-Mobile Arena in Las Vegas, Nevada on May 5 until the Mexican superstar tested positive for the banned substance clenbuterol and withdrew from the bout, leaving the champion without a dance partner.
Californian-based Armenia Martirosyan is a career junior middleweight who has been inactive for two years. In his last six bouts he has gone 3-3 but on the flip side, he has never been stopped.
The fight is now expected to take place at the StubHub Center in Carson, California. The 31-year-old Martirosyan 36-3-1 (21) hails from the nearby suburb of Glendale that boasts a large Armenian population.
"Vanes, for a number of reasons, makes sense," said Loeffler to The Ring magazine. "He's here in L.A., he's got a name, and he's willing to do it."
"We've gone through a lot of names, (Gary) 'Spike' O'Sullivan was in the running and he gave us his final answer (no) earlier this week, so the search continues.," said Loeffler.
"I want to apologize to the fans if the fight does not wind up in Las Vegas, but things have happened that are beyond our control.
"It would be patently unfair if he didn't fight because Canelo was suspended. If the fight happens on May 5, HBO has pledged their full support to televise the show, and it would be the first time Gennady has fought on regular HBO since his defense against Kell Brook.
"(Undisputed female welterweight champion) Cecilia Braekhaus and Chocolatito (Roman Gonzalez) want to be on the card, and they could be a part of the HBO broadcast.
"Hopefully, we'll have an announcement soon, and it will be a proper announcement and press conference. We're under the gun now to save May 5 and we're working hard to do that."
Ever the professional, Golovkin remains in Big Bear training for a fight that, as of now, may or may not happen.