Vanes Martirosyan hits back at Dan Rafael over criticism of Gennady Golovkin fight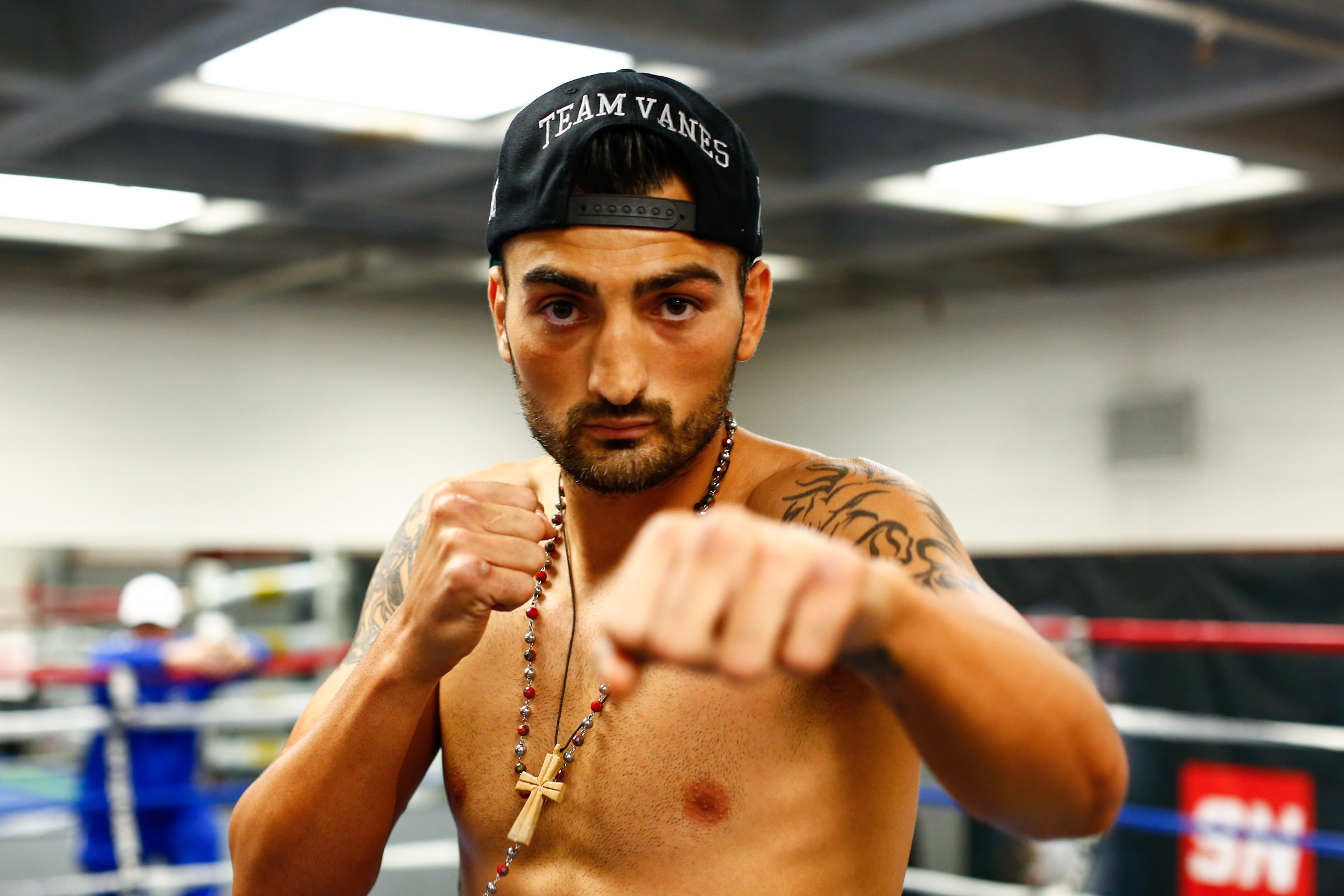 Vanes Martirosyan has hit out at ESPN boxing columnist Dan Rafael over comments made on social media about his proposed match-up with undisputed middleweight champion Gennady Golovkin on May 5.
The WBA, IBF and WBO middleweight titleholder was scheduled to face Canelo Alvarez in a rematch on the Mexican holiday of Cinco De Mayo until the popular Alvarez twice tested positive to the banned substance clenbuterol, forcing his withdrawal from the fight that was to take place at the T-Mobile Arena in Las Vegas, Nevada.
With the venue now looking like being changed to the StubHub Center in Carson, California, local junior middleweight Martirosyan has firmed as favourite to meet the Kazakh bomber in the ring.
Rafael voiced his opposition to the fight on Twitter on Friday: "Not official yet but Golovkin and promoter Tom Loeffler moving toward finalizing a May 5 fight (on HBO at StubHub Center) for GGG vs. Vanes Martirosyan, a horrendous matchup. He hasn't boxed in two years. He's never fought as a middleweight."
The comments, while true, got Martirosyan's hackles up.
"Fat Boy you hating on me again?" he replied n Twitter. "Why don't you come and cheer for GGG to try knock me out while you choke on a fat hotdog. You know when the shit goes down I'm going to see you fat boy and I'll give you the finger in your face so you know how I Feel about you"
Martirosyan continued: "One man hating on another man because all his life he's going to sit on his ass choking on hot dogs never step in the ring but feels like he can down fighters I've met a lot of media people they have said some things about me but nobody has ever hated the way this fat fuck hates"
Earlier this week Golovkin's promoter Tom Loeffler spoke to The Ring magazine about the match-up.
"Vanes, for a number of reasons, makes sense," said Loeffler. "He's here in L.A., he's got a name, and he's willing to do it."