Haye enters last chance saloon vs. Bellew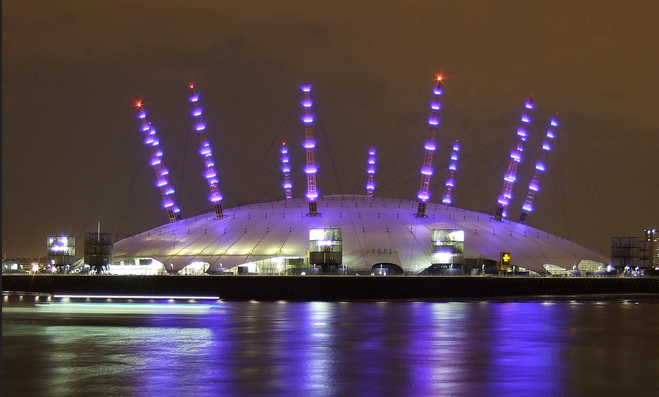 David Haye may well be talking a good game in the run-up to his rematch against Tony Bellew but the former WBA heavyweight champion of the world will be under no illusions that when he steps into the ring on May 5 at the O2 Arena in London, his career is on the line. This follows his 11th round stoppage defeat to the Liverpudlian last March, in which Haye suffered a serious Achilles injury – one which many people thought could end the former cruiserweight king's career. Despite his numerous claims that the injury was the difference in that fight, Haye knows that any dreams of challenging for a heavyweight title again depend on him getting revenge, and in impressive fashion.
The first fight
Now 37, time definitely isn't on Haye's side as he prepares for his first fight in over a year. And following a catalogue of injuries, there are doubts as to whether or not the Londoner is physically up to the task of still mixing it with the best in the business. Having retired from the sport in 2012, Haye made his return four years later with a pair
of wins against opposition that really had no place being in the same ring as him. While Haye's plan was to earn a lucrative all-British clash against current heavyweight king Anthony Joshua, or WBC champion Deontay Wilder, an ill-tempered fight with Bellew was lined up, stoked by a nasty war of words.

Despite starting the fight as an overwhelming favourite, things started going badly for Haye straight away, with Bellew more than standing up to some heavy shots. In the sixth round, Haye's hopes all but died as he snapped his Achilles, resulting in the fighter hopping around the ring on one leg while Bellew peppered him with shots. While Haye wasn't knocked out by his opponent, his corner had seen enough by the 11th round, with Bellew well in control and Haye in no real position to defend himself, throwing in the towel just before the referee looked like stopping the action. Aside from proving to many that he potentially had more heart than some thought, the defeat led some to feel Haye's body was no longer up to the task.
The rematch
That loss might have been a shock but it hasn't convinced the majority of people Haye is finished. In spite of his win, Bellew will again go into a fight with Haye as the betting underdog. For those of you interested in the odds, Bellew is priced at around 2/1 to repeat his victory, with Bitcoin value making the odds on the former WBC cruiserweight champion having his hand lifted again when he faces Haye even more attractive. That certainly won't bother Bellew, though, who has made a career of proving boxing fans and the oddsmakers wrong, picking up a world title at his beloved Goodison Park in front of his home fans on a memorable night.
Winning a world title at cruiserweight and challenging the best in the world at heavyweight are very different propositions, though, and it remains to be seen whether Bellew's stay in this division will continue after this rematch with Haye. For Haye, meanwhile, anything other than a win would be devastating to his hopes of becoming a two-time heavyweight champion, dashing all chances of a big-money fight against Joshua, Wilder or even Tyson Fury. He may have lost the first fight but the pressure is still very much on Haye's shoulders as we head into this eagerly anticipated rematch at the O2 Arena.
The strategy
Both fighters are expected to adopt very similar strategies in this fight as they did in the first bout. While Haye, who has won 26 of his 28 victories via stoppage, will be looking to land one of his power shots in the early rounds, Bellew will know his chances of success are significantly improved later on in the fight. If he can make it through the early stages, potentially breaking Haye's spirit during that time, Bellew will be rightly confident of stopping his man later on.
Perhaps the most exciting factor of this fight is that both scenarios are very possible. For all the questions the first meeting between these two threw up, the rematch will go a long way to answering them and leaving us in no doubt as to who the better fighter is.