Mac Pemhiwa is ready to make his mark on the domestic scene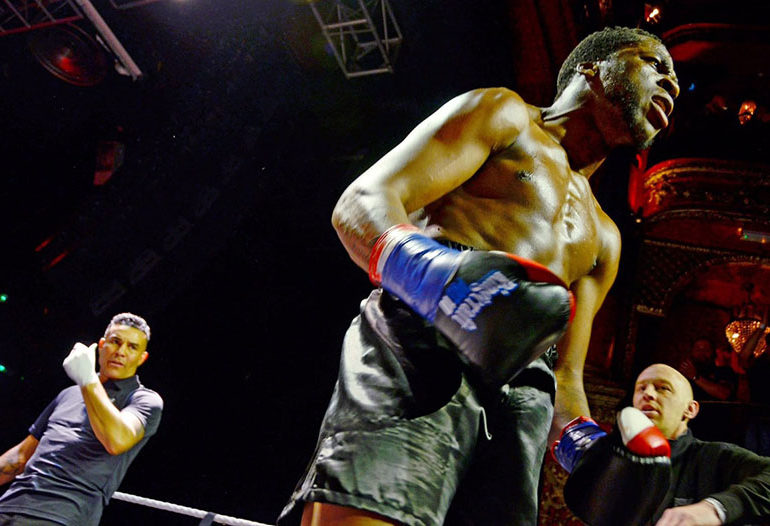 Middleweight Mac Pemhiwa says he is ready to be a showman on the domestic scene when he makes his professional debut later this year.
The proud Zimbabwean is currently splitting his train between MTK Glasgow and Southend's Combat Academy in preparation for his first outing in the paid ranks.
Having an impressive record of 30 fights and no losses in the unlicensed scene, 'MacAttack' is hoping to win fans with his aggressive style.
And the 28-year-old is looking forward to making his long-awaited debut.
"I can't wait to get in there now and put on a show for the fans," he said.
"I love to put on a show, I'm definitely a showman and make sure that everyone who comes out to watch the fights gets their monies worth.
"I really think I was born to entertain and impress people, boxing is how I can express that.
"I fought every week for 2 years to build up my reputation and record to prepare me for the pro game.
Pemhiwa, who will be trained by Simon Dempsey, is looking to challenge for titles towards the end of next year.
He added: "I just want to keep active this year and fundamentally get momentum. I know this is a business so I know what I need to do.
"Then towards the end of next year I'd like to be in the area title mix, but first I know I have to get my debut off to a successful start."