Tony Bellew believes doping won't stop in boxing until someone is killed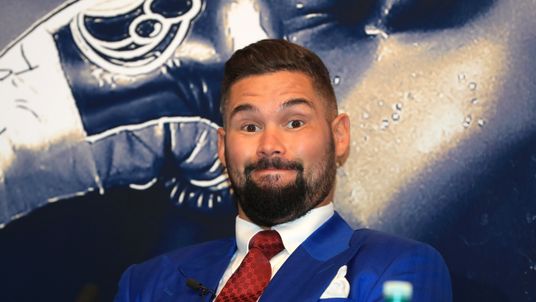 The only way boxing will address its rampant problem with performance enhancing drugs will be when a boxer is killed at the hands of a drug cheat, according to Tony Bellew.
Speaking at a press conference in his hometown of Liverpool to promote his upcoming rematch with David Haye, Bellew made the comments days after Mexican superstar Saul "Canelo" Alvvarez was banned for just six months by the Nevada State Athletic Commission (NSAC) for twice testing positive to the banned substance clenbuterol in February.
"It's not a deterrent," Bellew replied when asked for his thoughts on Alvarez's six-month ban. "I need these organisations – WADA, VADA, UKAD or whatever they are called – to release all the details.
"If Canelo has genuinely taken drugs then ban him but it genuinely won't change until – and I am sorry to say it – but it until somebody dies at the hands of someone on steroids.
"When that happens you will see the sport change but until that defining moment, you will not see it. Six months, what's the point? No fine? Are you f#$%ing messing me about? When someone dies – and touchwood it isn't me – they will start banning people for life and that will send a message."
The 35-year-old former WBC cruiserweight champion, now campaigning at heavyweight, will face former unified cruiserweight champion Haye for the second time on May 5 at London's O2 Arena. In their first bout a year ago "Bomber" Bellew 29-2-1 (19) scored an 11th round TKO of Haye, 28-3 (26), who was leading after five rounds before rupturing his Achilles tendon. Bellew was up by three points on all three judges' scorecards at the time of the stoppage.
"It's been long and hard and the closer the fight is, I know how serious it gets," Bellew said. "I've been at it for three months now, I'm at week 12 of a 14-week camp.
"I'm pissed off and I want to fight the world."