A Lion in the UK? Jermall Charlo Says He'll Travel to Face Billy Joe Saunders, unsure on Canelo vs. GGG II Winner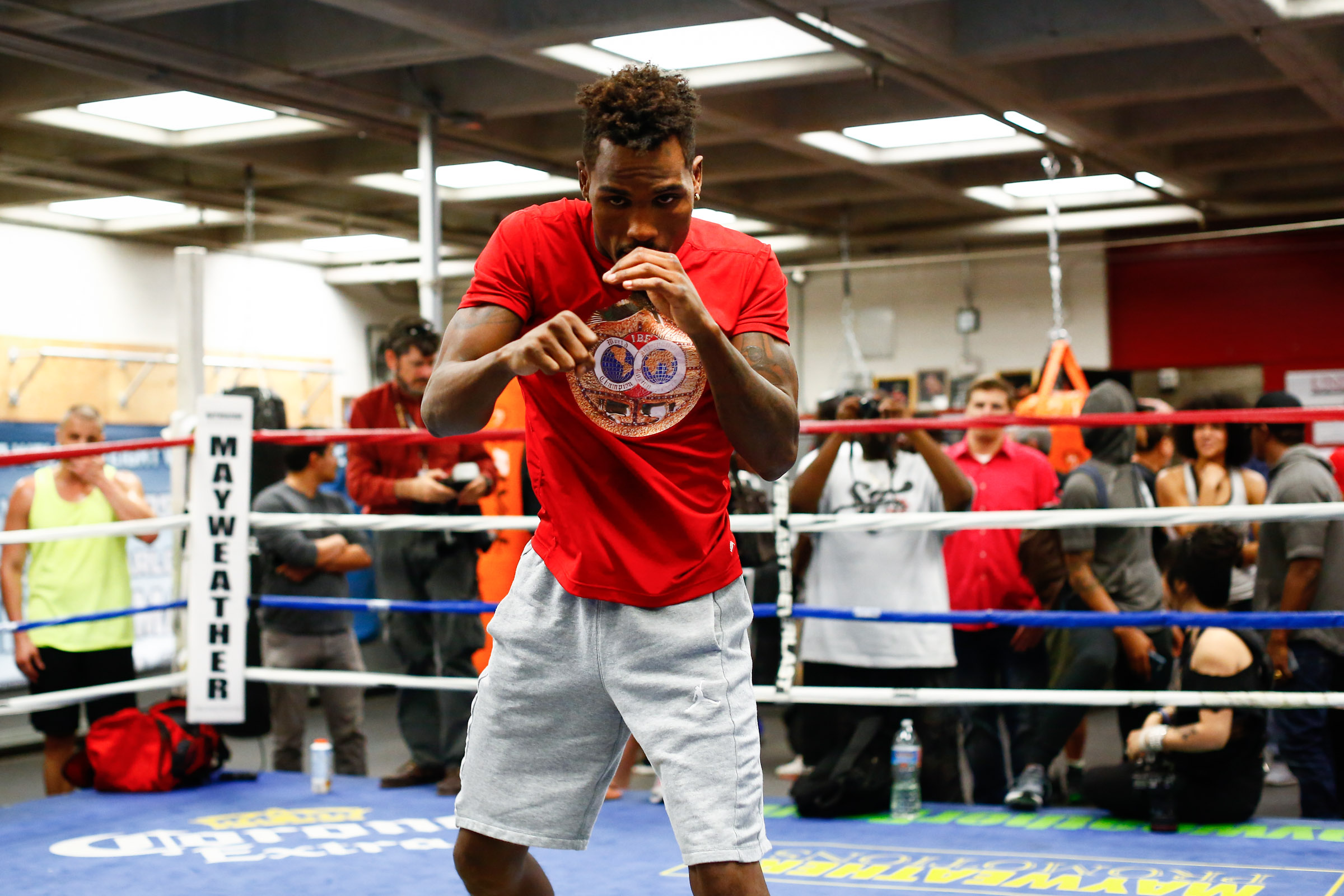 This past Saturday night produced another highlight reel knockout for interim WBC middleweight champion Jermall Charlo, as he stopped once-beaten Hugo Centeno Jr. In the 2nd round inside of the Barclays Center in Brooklyn, New York and aired on SHOWTIME.
Charlo (27-0, 21 KO's) has been on a great run lately in defeating a slew of prospects, contenders, and former champions, often times with punishing results for his opposition. But what is next for the 27-year old, Houston, Tex. native? Charlo is itching for a big fight and has been quite vocal, whether on social media or in person, about facing the big names in the sport.
Even WBO middleweight champion Billy Joe Saunders of the UK is of interest to Charlo.
"I'm cool with whoever," Charlo said post-fight. "I'll go to the UK, fight him. Look, long as I'm having fun and enjoying life they can't say nothing about me, man."
There are many scenarios going down and moving pieces at 160 pounds. The cancellation of the May 5 Gennady Golovkin vs. Saul Alvarez matchup shook up the sport, as Alvarez tested positive on two occasions for Clenbuterol prior to the fight. Alvarez received a six-month suspension from the Nevada State Athletic Commission while Golovkin moves on to face Vanes Martirosyan instead, in Carson, California.
Charlo appears to be just waiting things out.
"Aye, I'm not a matchmaker," Charlo stated. "I'm not a promoter, manager, any of that. I'm an active fighter. And I fight for a living, that's what I do. I'll fight whoever. I'll fight Canelo if that's what they wanted me to do. I'm #1 in the world right now. I just moved up to middleweight, this my second fight at middleweight, I'm going for #3. Look, I'm ready…Nobody's excluded from my hit list. I'll reign at 160 until I can't.
Charlo has always mentioned Canelo as a possibility and even said post-fight that he would love to face Golovkin too. But he doesn't know how things will play out.
"I cannot promise you that I'll get that fight, and I can't promise that fight will be real, real soon, but, look, like I said, I'm #1 in the world right now so I'll just watch the emails come in, I'll watch the tweets, I'm pleased with my performance," Charlo said.
Charlo could be seen recently getting into a back-and-forth with former WBA middleweight champion Danny Jacobs, and that too is a fight that the fans have expressed interest in. But for now, Charlo is just happy to score his latest triumph and move forward.
"I wanted to make a statement and I'm a man of my word," said Charlo. "I want every belt at 160. My goal is to unify and put on a great performance for the fans and the people around the world that the Charlo brothers is not what they trying to make us out to be. We're not the bad guys of the sport."