Eddie Hearn Opens Up in Detail on Making Danny Jacobs vs. Jermall Charlo and Anthony Joshua vs. Deontay Wilder Fights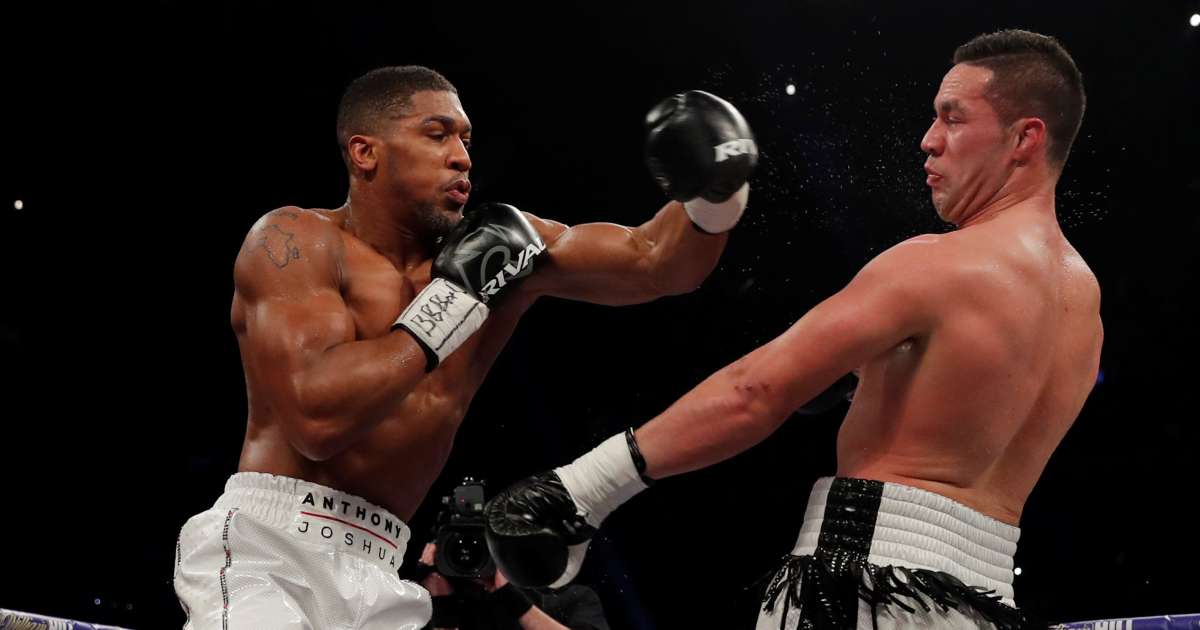 Boxing is a sport that has a revolving cast of characters, as sometimes the slew of personalities (trainers, promoters, managers, media outlets) can draw as many headlines as the fighters themselves.
When it comes to English boxing promoter Eddie Hearn, of Matchroom Sport, he has been drawing all kinds of praise and interest the past few years. Hearn, perhaps known best for guiding the likes of IBF/WBA/WBO heavyweight champion Anthony Joshua, recently made news when it was revealed that he had signed former WBA middleweight champion Danny Jacobs to an exclusive deal.
Jacobs, known best by some for his courageous battle with Gennady Golovkin last year, recently defeated Luis "Cuba" Arias via unanimous decision this past November and is lined up with an April 28th date vs. unbeaten Maciej Sulecki, set for the Barclays Center in Brooklyn, New York.
Jacobs, who was recently seen getting into a back-and-forth with Jermall Charlo, is typically modest and mild-mannered, and Hearn recently addressed Jacobs' demeanour.
Speaking to BadLeftHook, Hearn added: "You say Danny is not a beef guy but it's there for sure," said Hearn in an interview with Michael Woods. "He's just a greater role model and an ambassador than a 'beef guy'; that's the responsibility he has in the sport and that's great but if you want to cross him then, as I say, the 'Brownsville' will come to it; we saw that with Arias and we saw that with Charlo recently. That's a fight that would spark for sure."
Hearn is raising eyebrows after various hints point to him announcing something "huge" in the coming weeks or even days. Some suggested it may be some type of streaming service, but no word officially.
"My announcement that comes in a few weeks and it's going to break some hearts," is all that Hearn would say about such rumours.
And, of course, Hearn couldn't get out of an interview without addressing the possibility of Joshua facing off with WBC heavyweight champion Deontay Wilder.
"I'm seeing Al (Haymon) and Shirley (Shelly Finkel) on Thursday and hopefully we can try and make some progress on Joshua v Wilder," said Hearn. "It's definitely the fight we want next and I have been very pro-active in trying to make it happen."
If there has been one hurdle holding back Wilder vs. Joshua, it maybe the fact that the "Bronze Bomber" Wilder is asking for more than Hearn feels he deserves. Hearn strongly feels Joshua is the bigger draw, and recently offered Wilder a flat rate of $12.5 million, which many in the industry scoffed at, given how much potential revenue could come from that fight.
For Hearn, it's a battle to get the other side to see his view.
"They have to understand that Joshua is a huge draw in comparison to Wilder but we also respect that Wilder has what we want," said Hearn. "I just don't see where Wilder goes without taking this fight; fingers crossed for we can all be sensible and make the biggest fight in world boxing."
Read more articles about: