Frank Warren believes contract clause forced Gennady Golovkin-Vanes Martirosyan fight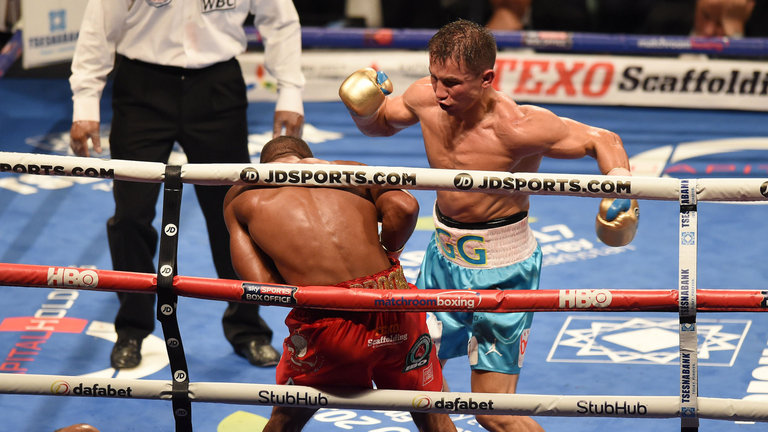 British promoter Frank Warren believes that Gennady Golovkin 37-0-1 (33) was never serious about fighting his boxer Billy Joe Saunders 26-0 (12) when the Canelo Alvarez 49-1-2 (34) rematch fell through and he says he thinks he knows why.
The WBC, WBA and IBF middleweight champion was scheduled to face Alvarez at the T-Mobile Arena in Las Vegas, Nevada on May 5 in a rematch of their September fight last year that resulted in a contentious draw. The rematch was scrapped when Alvarez turned in two positive drug tests in February for the performance enhancing drug clenbuterol which resulted in a six month from boxing by the Nevada State Athletic Commission (NSAC).
Last week it was announced that Golovkin would be facing Vanes Martirosyan 36-3-1 (21) at the StubHub Center in Carson, California on the same date. The 31-year-old Armenian-American is a career junior middleweight with a record of 3-3 in his last six bouts. He hasn't fought for almost two years.
"I think he just wants a marking time fight," Warren told British newspaper the Express. "They were never interested in fighting Bill – he wouldn't have been available [for May 5] anyway – but they were never serious."
The 66-year-old veteran promoter explained that there might have been a deal done behind the scenes to ensure the Canelo rematch would still take place after the Mexican superstar had served his drugs ban. And that deal would involve Golovkin taking a low-risk bout on the May 5 date.
"I think it's in the contract with Canelo that it had to be a knock-over," Warren concluded.
WBO middleweight champion Billy Joe Saunders was in the early running to fill in for Alvarez, but only if the fight could be pushed back by a month.
The IBF has refused to sanction the fight against Martirosyan and says that Golovkin could end up being stripped of their title.
Golovkin's promoter Tom Loeffler said they will be applying for an exemption from the New Jersey-based sanctioning body.
"Gennady is a proud champion of the IBF and, as a unified world champion, he looks forward to remaining champion for a long time and defending his middleweight titles many more times," he told ESPN.