Vanes Martirosyan Opens Up On Facing Gennady Golovkin and The Canelo Situation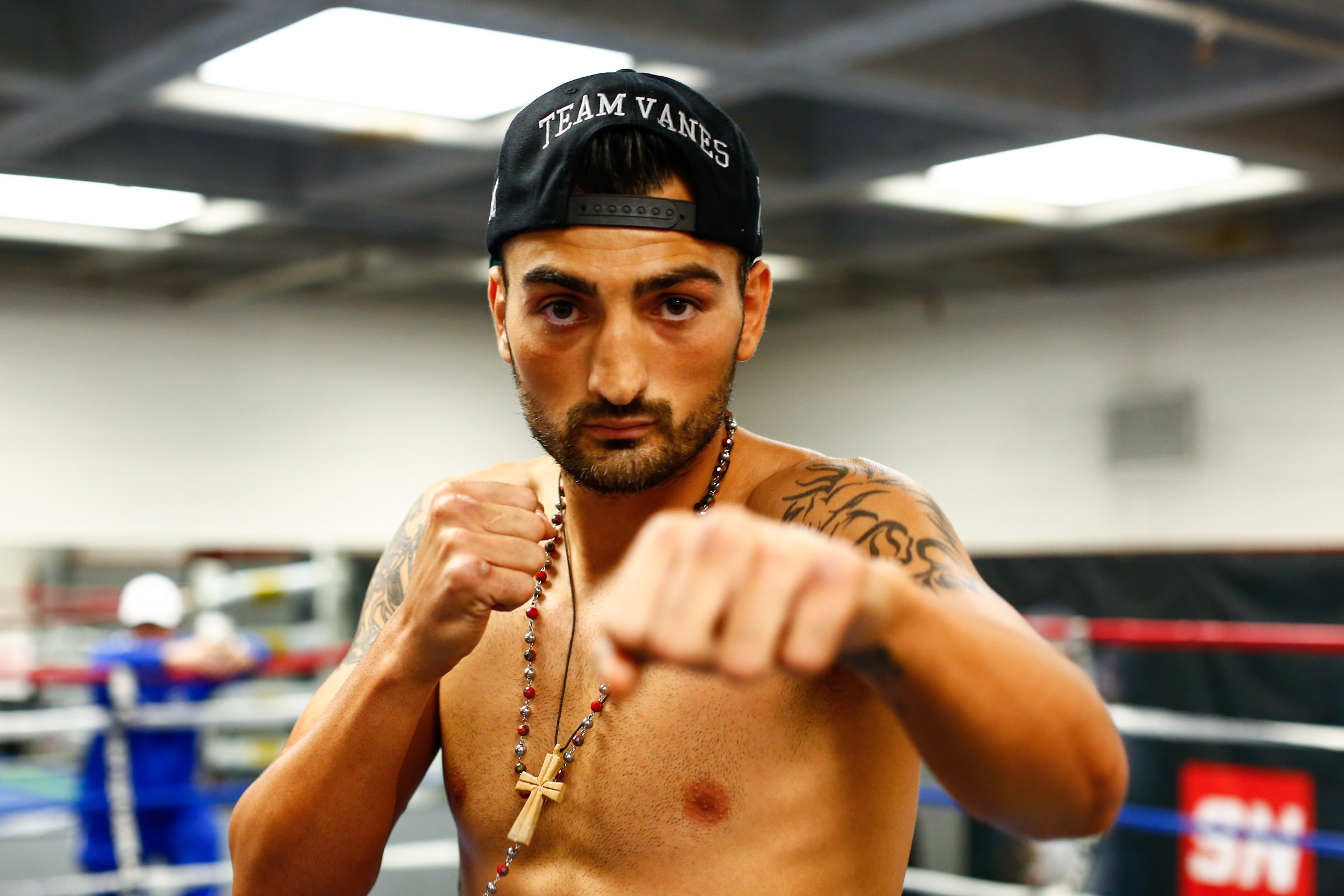 What a turn of events for one of boxing's biggest stars, as lineal middleweight champion Gennady Golovkin has a new assignment on May 5, a man nobody expected, in former title challenger and longtime junior middleweight contender Vanes Martirosyan.
It's not the matchup people were expecting for May 5, but there are several reasons to cut Martirosyan some slack here. For one, this is no pushover we are dealing with here. Martirosyan, 31, has been involved in big fights dating back to 2012, when he fought to a draw in his first match with Erislandy Lara.
Martirosyan holds victories over Ishe Smith, Willie Nelson, Kassim Ouma, Joe Greene, and others, while fighting to close defeats vs. Jermell Charlo, Demetrius Andrade, and Lara in the their rematch two years ago. Vanes carries a 36-3-1 record with 21 KO's and some great experience, having plied much of his early trade inside of the Wild Card Boxing Club in Los Angeles.
He was guided by Top Rank early in his career and later signed with Al Haymon, before recently linking up with Don King. The fight with Golovkin may be on the biggest stage Martirosyan has seen, but high-level boxing is nothing new to him.
During a recent media day ahead of the Golovkin duel, Martirosyan opened up about the exact moment he knew the "GGG" fight was coming together.
"It was morning, I was in bed, my kids were jumping over me like they do all day," Martirosyan said to Fight Hub TV. "And then I got the call and it was [Don] King from the office, he was like 'Do you wanna fight this guy named Triple G they call him?' I'm like 'Of course! Are you serious?' He's like 'Yeah.' I was like 'Of course I'll take that fight."
There was the fallout with Canelo Alvarez, who tested positive twice for the illegal drug Clenbuterol in February, causing him to get a suspension from the Nevada State Athletic Commission, and pull out of the May 5 match with Golovkin. Martirosyan thus came in as a short replacement, yet he Is still ready to go.
"Um, I see it like this; I got three, four weeks to get ready for him, but also he has three, four weeks to get ready for me also," Martirosyan said. "So I look at it that way, you know what I mean? I'm good because I've had like five, six training camps, I've been active in the gym so no time off — so we were ready to go. So the fight with Golovkin, it was easy for me to say 'yeah' because I knew I was ready."
As for Alvarez, Martirosyan definitely has some harsh comments.
""I'm not happy with the way the commission disciplined him 'cause [Julio Cesar] Chavez Jr. [got 9 months for marijuana] and PEDs for 6 months? I don't know what that is about," Martirosyan said.
When further assessing his clash with Onlooking, Martirosyan pointed to his past defeats, and how this particular fight could be different.
"Well those guys I had to chase 'em," said Martirosyan. "I had to chase Lara, I had to chase Andrade; I don't gotta chase [Golovkin]. You know if you watch my Lara fight and those fights, as soon as I land a punch, when I dropped Andrade he got up from the first round he ran for the whole fight and he did beat me in that fight. I do give him that fight but Lara, he tasted my right hand, and he starts moving."
This sounds like a collision about to happen. It should make for a fun fight May 5.