Isaac Dogboe planning coming out party against Jessie Magdaleno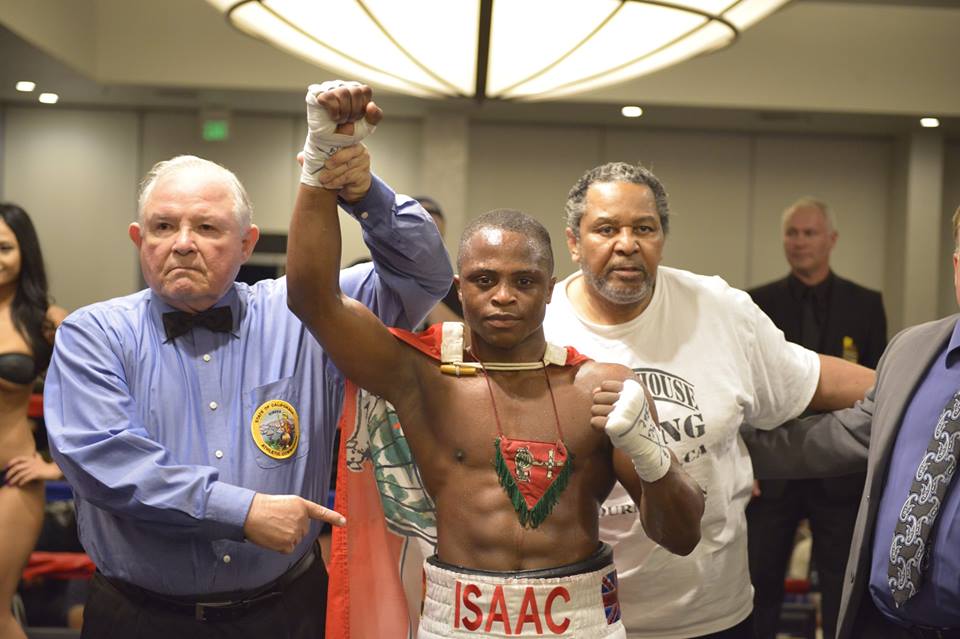 WBO interim super bantamweight champion Isaac Dogboe 18-0 (12) has some lofty goals.
The charismatic 23-year-old, who was born in Ghana but moved with his family to the United Kingdom when he was eight years old, will get the chance to prove himself to a worldwide audience when he faces full WBO super bantamweight champion Jessie Magdaleno 25-0 (18) at the Liacouras Center in Philadelphia, USA this Saturday night.
"I always say that where Azumah Nelson left off, I'm carrying that baton and taking it to the next level," Dogboe told The Sweet Science this week.
"We're looking to do that same thing here in Philadelphia. I have full confidence that I'm going to knock Magdaleno out. I'm on the verge of becoming the first pay-per-view, mega-superstar to come out of Africa. It can only get better."
Dogboe, who has had a rapid rise to the top since turning professional less than five years ago, recalls sparring Magdaleno two years ago in Las Vegas. At the time they developed a healthy friendship, but that quickly turned sour when they signed to fight each other.
"We used to be cool," Dogboe said of his opponent on ESPN this Saturday night. "After we sparred in Vegas, we followed each other on Facebook and things like that. Then this fight was announced and everything changed. He blocked me on Facebook and started saying mean things about me on social media."
While Dogboe sees this fight as a coming out party, southpaw Magdaleno isn't planning on letting him have it all his own way. But the 2012 Olympian's manager Mike Altamura says his African fighter has all the attributes to not only defeat Magdaleno, but to go on to be a special fighter.
"He's Ghanian-British, but at his core he's a Ghanian warrior. He represents the perfect balance of two boxing cultures," Altamura told The Sweet Science.
"Shorter guys are generally better in the trenches, but he's not just a come-forward banger. He'll try to set his man up with feints, jabs and a little bit of artistry. And even though he's short in stature, he's got a long reach. He can still catch guys from the outside, but he's definitely most effective in close."