Rejuvenated David Price vows to continue career with July return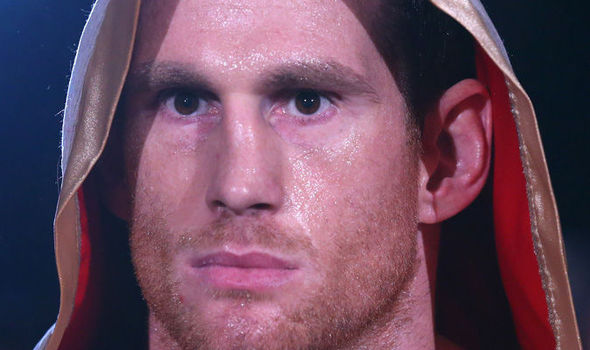 Liverpool heavyweight David Price 22-5 (18) is targeting a July return after his stunning knockout loss against Alexander Povetkin 34-1 (24) on the undercard of the heavyweight unification bout between Anthony Joshua and Joseph Parker on March 31.
"I'm just recovering and letting my injuries heal right now but my eye is already on the next move," Price told Sky Sports in an exclusive interview this week. "I've got July 27 pencilled in by my management team so I have something to look forward to straight away. I'm not taking time out and am ready to hit the ground running."
Price had his moments in the early rounds against the 38-year-old Russian, even sending him staggering backwards on his heels into a neutral corner after hurting him with a left hook late in the third. But by the fifth round Povetkin had the 6-foot-8 Price timed, stunning him with an overhand right and knocking him out with a follow-up left hook.
"Before the Povetkin fight I said to myself that I would carry on regardless of the result. I got myself in good shape for that fight and now I want to build on that," said Price, who couldn't capitalise on his six inch height and seven inch reach advantage over Povetkin.
"The belief is still there and for the first fight back we want to try and get a decent opponent, then after that get a top-15 ranked fighter."
Price insists the loss hasn't done him any damage and has only galvanised his desire to fight on.
"There was plenty to take from the loss and it was definitely a risk worth taking, I just got beat by a really good fighter," Price explained. "I did come close to winning or at least I had him hurt but it was just bad timing and came at the end of the round. I think I definitely showed I can compete at that level.
"For a while I have wanted to show what I showed in those four and a half rounds and I now can't wait to get back in the ring.
"Getting back in the gym, sparring again, I feel like I've really found my mojo. Even though I lost, this could be the catalyst I need and I believe it will be – I'm in a good place physically and mentally."