Adonis Stevenson v Badou Jack: Fight Preview – Can Jack Take Down 'Superman?'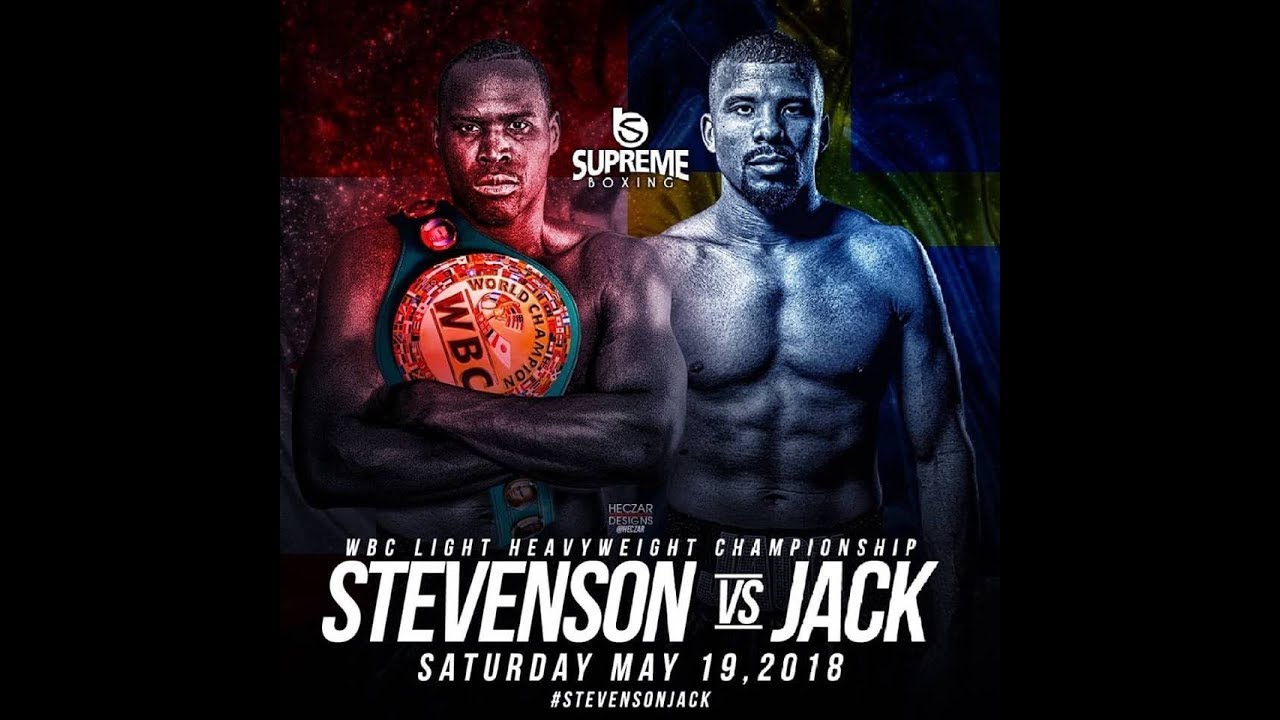 Adonis 'Superman' Stevenson could be facing a stern test when he defends his WBC light-heavyweight title against Swedish born Badou Jack on May 19th. The fight will be staged in the Air Centre in Toronto, Canada.
The Bell Centre in Montreal was the original location for the contest but was moved a few days ago for undisclosed reasons. Although there is less than a month to go a change of location should not affect the preparation of both fighters and there should be no excuses come fight night.
Stevenson is always exciting to watch since the fans love a knockout and the Haitian boxer loves to deliver on that promise. His fighting style is explosive, slick and he is agile despite his advancing age of 40 years old! Jack and Stevenson have faced good quality opposition in the past but Stevenson has been relatively inactive, having only fought once in 2016 and 2017. His fight with Jack will be his first fight in 2018. There have been accusations that he has been sitting out for the most part and ducking the likes of Sergey Kovalev.
However true the above is, Badou Jack is solid competition and there is little to criticise about it.
In contrast, Jack has been working hard in the ring during the last couple of years. He has beaten the likes of Britain's George Groves, who has just come off a good win over up and coming sensation Chris Eubank Jr, former IBF champion Lucian Bute and former WBO champion Nathan Cleverly. He caught a draw against James DeGale in a bruising affair that saw the English former gold medalist lose some front teeth! Shortly after that bout, Jack stepped up to the light-heavyweight division due to difficulty making 168lb. And if his knockout win over Cleverly is anything to go by, he looks strong at the weight!
Stevenson brings dazzling hand speed, agility and power in his left hand. He has scored 24 KO's in 29 wins and is also a southpaw, a stance that most boxers prefer not to deal with. He is also good at finishing off his opponents when he has them in trouble, so Jack better take care to not get caught with that left, whether it is a hook upstairs or a dig to the body.
On the other hand, you would not say that Badou Jack has anything that would be considered "flashy" in the way he naturally fights. He comes forward and applies pressure up close. He does not find much value in the way of footwork and likes to stand toe to toe. But he has pretty good punch selection and his hand speed is underrated. Jack is also good at landing a punch and moving out of range. He can absorb a heavy punch, too.
Physically, Jack has a height advantage of 2 inches, standing at 6'1. But Stevenson has a massive 4″ reach advantage, even though he is the shorter man. That reach advantage, no doubt, has the most value. But at the age of 40 and being inactive, that cannot be good for Adonis.
I am going to pick Stevenson to win this one by a distance victory after a hard fought, tough contest that could very well be close on the score cards. I can see him using his long right and landing the more eye catching punches before moving out of the way and adopt what might be considered to be a negative approach. Jack will push it all the way and have some success when the champion becomes too relaxed, as he has shown to get in his fights with the likes of Tavoris Cloud.
And after?
Well, this 'Superman' may as well hang up his cape if he does not intend to get serious about his boxing career any time afterwards.