Joseph Landeros reaches a perfect 13-0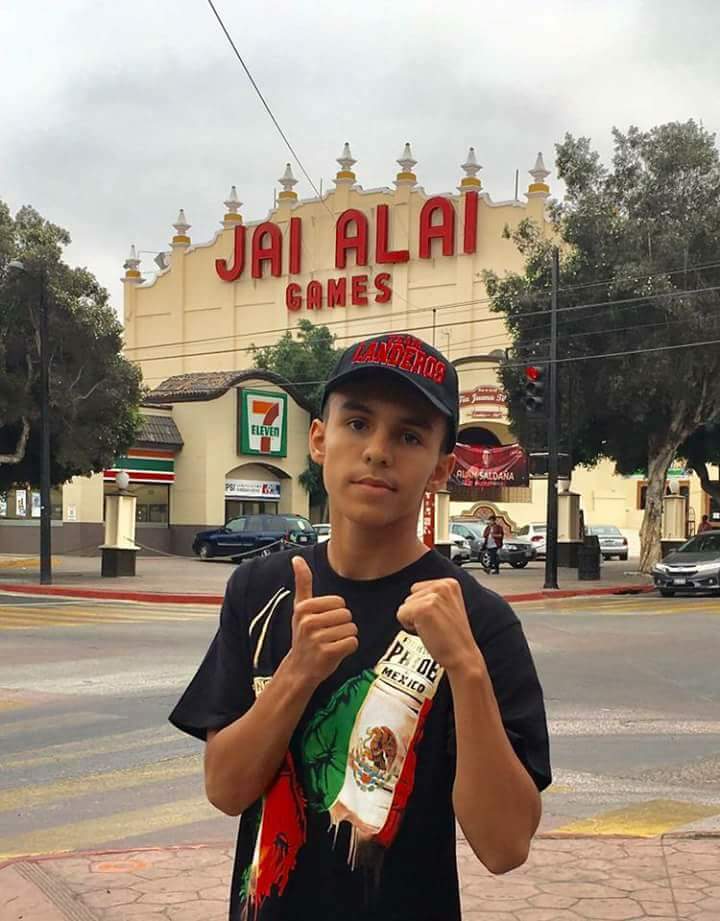 Joseph Landeros reaches 13-0 (13 KO) knocking out Irving Ordaz in 2 rounds
The young 17-year-old Californian, Joseph "El Tigre" Landeros, extended his perfect streak, achieving his 13th victory, with 13 knockouts, by knocking out Irvin Ordaz, (5-2-1; 2 KO's), in a fight On Friday, April 28, at the popular Ruffo Appel Gymnasium in Rosarito, Baja California, Mexico.
For the native of Riverside, California, it was the return to the ring, after an absence of 4 months, the longest of his life, since his beginnings in the competitions as an amateur in the United States circuits. An injury in a knuckle and a change in his training staff, cause the forced rest.
After appearances in Tijuana, Aguascalientes, Culiacán and Chihuahua, Landeros was presented in Rosarito, as part of his preparation, for his upcoming inclusion into California boxing, once he reaches the age of 18 years old.
Ordaz, a native of Coacalco de Berriozabal, in the State of Mexico, tried to use mobility to handle the fight, but immediately, the aggressiveness of "El Tigre" Lenderos forced him to fight defensively.
Landeros used a consistent attack to the body, to slow down and eventually knock down his opponent twice. The second, for the final account.
On the same card, promoted by PAP Boxing, Jorge Zapotenco beat Brian Rojo by unanimous decision, in the rematch main event in the lightweight division, between two Rosarito fighters.
In another match, wesley Joe Diana, a Puerto Rican fighter based in Las Vegas and trained by former world champion Fernando Vargas, beat Luis Cueto of Tijuana in 2.
On the other hand, Bryan Zamarripa, of Ensenada, Baja California, Mexico, surpassed
Hugo Montoya by unanimous decision in 4.Edgar Berrun, from Fontana, California, made his professional debut, knocking out Noe Hernandez in 3.
Christian Thommas, of Las Vegas, improved his mark to 3-0, knocking out Omar Nunez, of Mexicali in 3. On another match, Evan Anthony, from California, defeated Tadeo Castro by knockout in 2 rounds.
The event will be televised tape delayed via LATV Networks.