What Next For Bradley Skeete?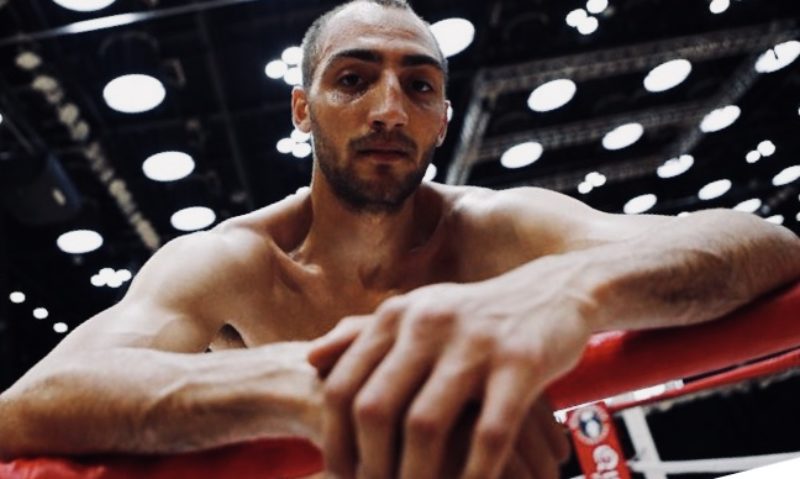 It is back to the drawing board for Bradley Skeete after his crushing knockout loss to Kerman Lejarraga in Spain on Saturday night. The British boxer was attempting to grab the European welterweight crown when the home boxer caused disaster in a fight that Skeete was heavily expected to come through.
Skeete started by tentatively flicking out the jab but the power of the Spanish fighter made itself known early on, going as far as driving the Londoner back with a single jab. In the second round Skeete was fighting off the back foot when Lejarraga caught him with a right hand to the head that sent him down sideways. He took full advantage of the standing 8 count and elected to continue. However, a series of ripping body punches that followed saw him go down twice more, with the towel eventually being thrown in to concede defeat.
Lejarraga is a bit of a dark horse at 147lb. The boxer has racked up a 25-0 record with 20 coming by way of knockout. He has stopped useful names such as Denton Vassell, has a thudding jab which he has used effectively against other opposition, and clearly has what it takes to end things early with both hands.
After his victory over Bradley on Saturday, might he be given the opportunity to show what he is made of?
Skeete had been chasing a major fight for months, mentioning his desire to fight combatants like Jeff Horn, Lucas Matthysse and Amir Khan. None of those fights materalised and he thought the best route of getting a chance at facing a big name was to keep building his reputation by campaigning for the European title. That was a logical and sensible move on his part and it would have kept him busy in the process.
Skeete had been impressing on the British stage by collecting the Commonwealth, British, Southern Area and WBO European championships. But any hopes for a major fight on the world stage now has to be put on hold for the time being as surely Saturday evening delivered some harsh realisations. But the future is not bleak for Bradley. In fact, it is still quite bright so long as he puts value back into something that he may have began to look past.
The positive aspect is that he is still the holder of the British welterweight strap and there will most likely be some worthwhile fights on the domestic front. Rising star Josh Kelly would be both a lucrative and dangerous title defense. He has just beaten Carlos Molina, who has been in with big names like James Kirkland and Erislandy Lara. But Kelly is a Matchroom fighter and negotiations with Frank Warren could prove to be complicated. A victory over Kelly, though, would surely convince many that the Lejarraga loss was just a blip. All it takes is just one fight to make people forget the past!
Gary Corcoran, another boxer in the Warren stable, has recently come off second best to Jeff Horn and that would be another option worthy of a lot of substance. And maybe Skeete would like to fight Frankie Gavin once more to avenge his 2014 vanquishment.
But the bigger picture is this.
Bradley Skeete needs to reaffirm that he is too good for those who truly belong at British title level. He may have to go through a repetitive period for now. But as long as he stays motivated and maintains a clear vision of where he truly wants to be in the sport then all he can do is keep putting away those that are put in front of him.
Sooner or later, another big opportunity has to come.