Tony Bellew promises to end David Haye's career on Saturday night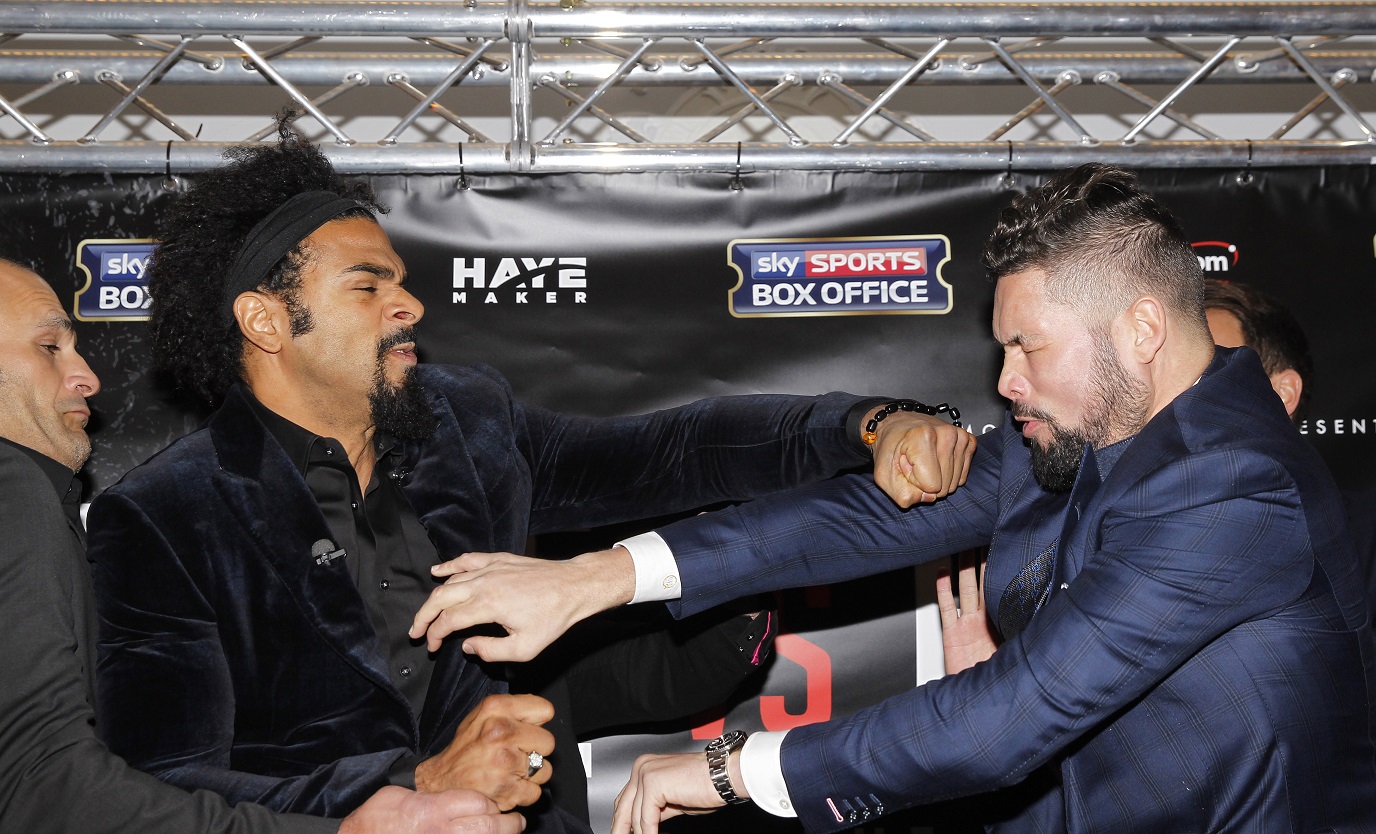 Former WBC cruiserweight champion Tony Bellew 29-2-1 (19) is expecting archrival David Haye 28-3 (26) to be as dangerous as a wounded lion when the two clash for the second time at London's O2 Arena this Saturday night.
Speaking at a media conference to promote the fight in his hometown of Liverpool, the 35-year-old Bellew insisted that Haye is "fighting for his career" after the former unified cruiserweight champion and WBA heavyweight titleholder lost their previous encounter by TKO11 after rupturing his Achilles tendon in the sixth round of their fight in March last year.
"Look," said Bellew, who will be having just his second start as a fully-fledged heavyweight. "Haye is pound-for-pound the most dangerous fighter in the world over the first four rounds, but after that, he reverts to type. The key for me is to take the fight beyond that stage. On Saturday, it comes to an end, it really does."
Bellew then spoke to Haye directly: "For the first time in your career you are actually fighting for your career. If this goes wrong, nothing can save you. I've done this five or six times. I know the kind of pressure it brings. You're in a lot of trouble on Saturday.
"David was amazed that I took the rematch. I'm doing it, and I'll do exactly what I did in the first fight. David is not back to win world titles, he's back to try to rob the bank. He wants to fight little fatties like me.
"Expect a cagey start, he'll show me the respect he should have shown me in the first fight, I'm sure. Saturday is time to go to war, and [Haye's] career ends in a beat."
In their first fight, Bellew had the now 37-year-old Haye on the canvas in rounds six and eleven despite suffering a broken right hand himself. At the time of the stoppage, Bellew was leading 96-93 on all three of the judges' scorecards.