Where Is The Hungry Keith Thurman? What Happened To 'One Time'?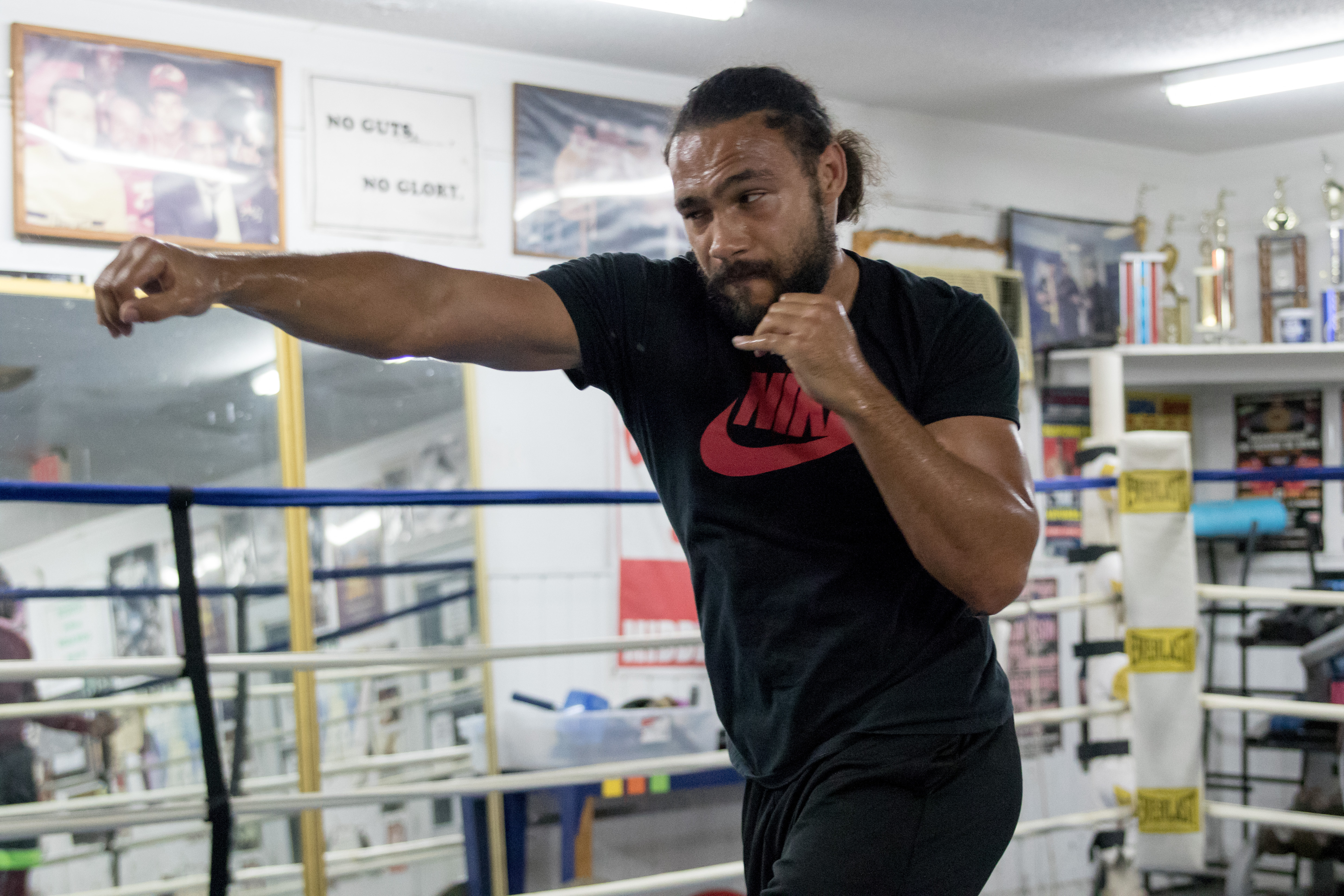 If you are a boxing fan you should definitely be thankful of all the action that has been taking place in the sport. There is always drama and controversy, but at least some big fights have either been made or have the potential to be finalized.
One of those dream-type matchups we will not be seeing anytime soon it seems is a fight between IBF welterweight champion Errol "The Truth" Spence Jr. and WBA champion Keith "One Time" Thurman. It is absolutely one of the top fights to make in the sport of boxing, between two undefeated fighters in their prime, yet the more and more you look at Thurman's career, it seems harder and harder for him to get momentum on his side.
First there was the news that Thurman would be returning on May 19, possibly against Jessie Vargas. It was then reported that Thurman was likely looking for an easier touch, as he is going through a lengthy layoff dating back to his March 2017 victory over Danny Garcia.
Thurman had to cancel his plans all together for May 19 when it was revealed that the Florida native had suffered an injury that will see his comeback pushed back even further. Thurman now waits in the wings and who knows when he will return.
With the victory over Garcia, Thurman captured the WBC title, but he has since relinquished the belt and explained why on social media.
"Due to my rehabilitation from my injuries, I agreed to relinquish my WBC title at this time. I continue to rehab my hand and elbow and I look forward to getting back in the ring this summer. This is a temporary setback and I will be the unified champion once again and look forward to winning back my WBC title as soon as possible."
Making things even peculiar, Thurman recently posted a photo to his Instagram of himself and one of his stable mates and it's very apparent that he isn't close to fighting shape. You can tell he has put on some weight and seems content with life at the moment. Who knows if he will return to face Spence or even at all at this point.
But it makes one wonder what happened to the hungry Keith Thurman who was coming up? You used to constantly read headlines about Thurman calling out fighters like Marcos Maidana and even Floyd Mayweather, who he constantly badgered at the end of the Grand Rapids, Michigan native's career.
True enough Thurman is a very real fighter and has scored victories over Garcia, Shawn Porter, Luis Collazo, Robert Guerrero and several other contenders and former champions. But is his heart in the game anymore? You have to figure Thurman is still a top two or three welterweight depending on where you rank him.
But if he is to truly seal his legacy, a victory over someone like Spence is ideal.
Thurman is a special fighter and here's hoping he find the fire to get his career back on track.