8 Fighting Performances And Wins That Have Gone Unappreciated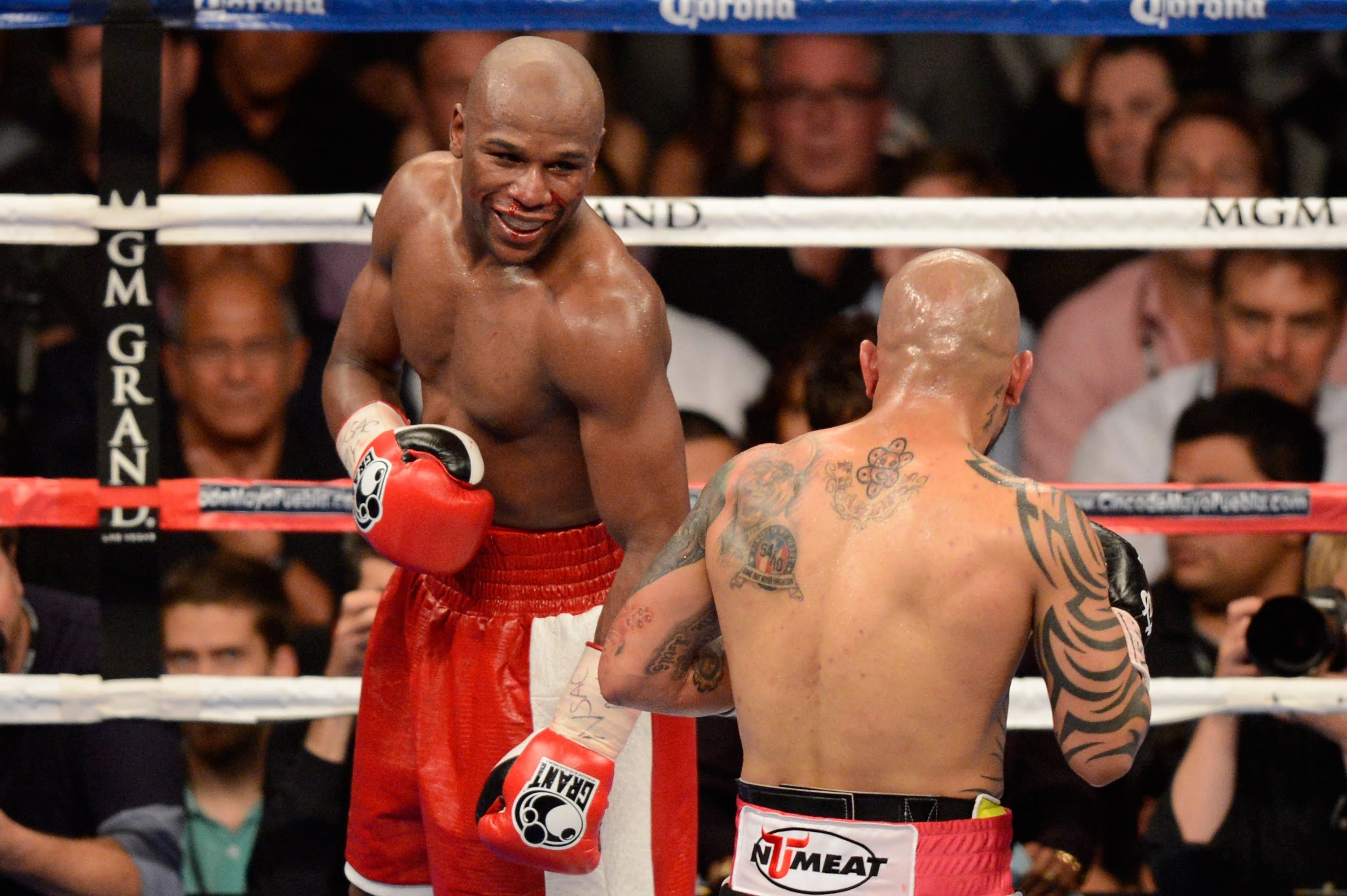 Whatever the reason, sometimes a win or fighting performance can receive a lack of respect and an absence of being cherished. This has, and will always be an unfortunate part of more or less any sport. In fact, it is rather human to criticise and not recognise the merit in something that is actually pretty great.
The internet has given people the freedom to air their views more than they ever had the capability of doing before it became suitable for public use. This allows everybody to see the multitude of reasons why a person thinks about something the way they do. Those reasons can contain substance. Or they can be inconsequential, depending on one's perception.
Boxing is littered with performances and wins that have gone without being fully recognised for what they were as times have rolled by.
Recent memory will be dictating this article as I point out 8 specific performances and victories that have been established which could be debated as having the quality to receive more distinction.
Vitali Klitschko v Dereck Chisora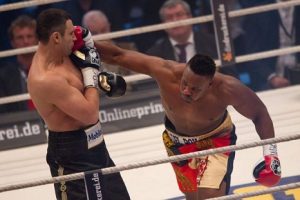 Bad boy Dereck Chisora may have lost in his world title bid to Vitali Klitschko in 2012, but he gave the iron chinned Ukrainian all he could handle for 12 rounds. The British fighter stood toe to toe with him, exchanging huge blows that would have seen lesser men on the canvas, even though there was little doubt that he was always going to be on the losing end of a points decision.
It is easy to say that the events that transpired shortly afterwards at the post fight press conference when Chisora and David Haye violently clashed with one another  overshadowed the performance, but looking back the media never really gave Dereck a fair go from the moment the fight was first announced due to Chisora's ropy antics in the ring in the past.
The British love an upstanding gentleman to represent the nation and the lack of positive attention on this world championship bout proved it.
Joe Calzaghe v Bernard Hopkins
I don't know what the cause is, but it is commonly believed that Bernard Hopkins was a shot fighter when he faced and lost to Joe Calzaghe in 2008 despite a slew of achievements and upsetting the odds more than once after this contest took place. Does his clear points win over the then undefeated and hard hitting Kelly Pavlik count for nothing? And let's not forget when Hopkins broke the record for becoming the oldest ever boxing champion at the age of 48 when he beat Tavoris Cloud in 2013.
Welsh legend Joe Calzaghe may have got put down in the first round but he was clearly too much for the American ,who complained in distress throughout the bout. It is obvious that he was uncomfortable with the pace, the volume of punches and the speed of the younger man. Yet, Hopkins had a lot left to give after this fight!
Tyson Fury v Wladimir Klitschko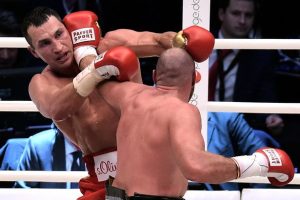 Yes, we can all agree that it was hardly the most enthralling world heavyweight championship fight, but Tyson Fury had a much easier time beating Wladimir Klitschko than Anthony Joshua did last year. He showed that he knew how to create the right distance, made Klitschko miss numerous times, was nimble on his feet, cleverly rolled under and away from punches and generally dominated the 9 year reigning titlist.
It wasn't pretty to watch, but the victory should mean a lot more than it has shown to be.
Andre Ward v Sergey Kovalev I
The 'Son of God' is another boxer who has never really been given an easy time. Like Bernard Hopkins, his boxing style is an acquired taste and he always had an issue with popularity. But his mastering the likes of Carl Froch, who will go down in history as a super-middleweight great, will always show how unappreciated he really was.
Against Sergey Kovalev, after a dreadful beginning in which he was floored heavily in the 2nd round, Ward found a way to evade the Russian's long jab and seize him with fast single blows during the remainder of the fight. But champion Kovalev kept things close as he still landed more than his fair share. Ward proved, though, that he had what it took to fight with the best after moving up to the light-heavyweight class and he won a close points win which setup a rematch seven months later.
Nonito Donaire v Guillermo Rigondeaux
Nonito Donaire's conclusive distance loss to amateur sensation Guillermo Rigondeaux was the start of his decline as a professional boxer. It was an anticipated fight after a successful run for the Filipino, but he had no answer for the superior ring IQ of Rigondeaux over the course of the 12 rounds.
The Cuban boxer, who has amassed a 17-1 record at time of writing in 2018, has always been somebody who likes to just put in enough effort to get the job done. Like Andre Ward, he has struggled to sell tickets due to the perception that Rigondeaux does not love the sport enough to give that little bit extra. This is why his victory over Donaire will always not receive the value that it should.
Bernard Hopkins v Tavoris Cloud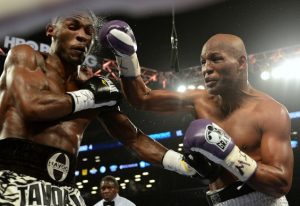 We're back to Bernard Hopkins again! This man's career will probably be most respected by students of the game and not the casuals. His record breaking win over Tavoris Cloud in 2013 to become the oldest ever boxing champion has received very little awareness amongst the public. That is a shame because boxing needs as much recognition as it can at this point in an era where such things as meaningless ABC belts are endlessly created for no good reason and sky high Pay Per View events give little value every now and then.
Hopkins' technical knowledge of combat can be subtle when put on physical display and he does not help himself when he tries to pull a fast one at times, but the win over Cloud is probably one of the most important in his career. Maybe even more so than his triumph over Felix Trinidad! If not for himself or anybody else, but for the sport.
Amir Khan v Marcos Maidana
The boxer from Bolton is on another comeback right now after being brutally stopped by Saul Alvarez in 2016. A big money spinning fight with Kell Brook looks destined to take place within a year, but Khan's lack of punch resistance will probably be at the forefront whenever people talk about him.
That is a pity because he has captured some underrated wins in his career, one in particular against Argentina's Marcos Maidana.
He had an agonising 10th round in which he was rocked by a half tired Maidana, but he had a positive start when he floored the challenger in the 1st round. He consistently outboxed him and was the first man to capture such a clear win in his fighting debut in Las Vegas.
Floyd Mayweather v Miguel Cotto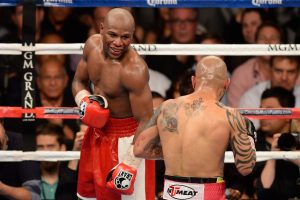 Floyd Mayweather was into his third fight of his fight contract with Showtime when he faced Miguel Cotto in 2012. Like his match with Manny Pacquiao, the public had been screaming for it for many years and 'Money' finally gave them what they hungered for.
It didn't disappoint, either. But it seems that people's minds are more focused on whether Floyd was beginning to decline after having a more than usual rough time with the four weight division champion. What should be noted is that Mayweather showed that he had the chin and the heart to go punch for punch with opponents if he so desired. It is not often that you see an aspect of Mayweather's face bloodied, even if it turned out just to be a bit of the red stuff from his nose.
The Cotto confrontation is a rarity on the modern elite legend's record in that it answered some questions that we had all been longing to know.