Ronnie Shields says layoff won't hurt Manny Pacquiao against Lucas Matthysse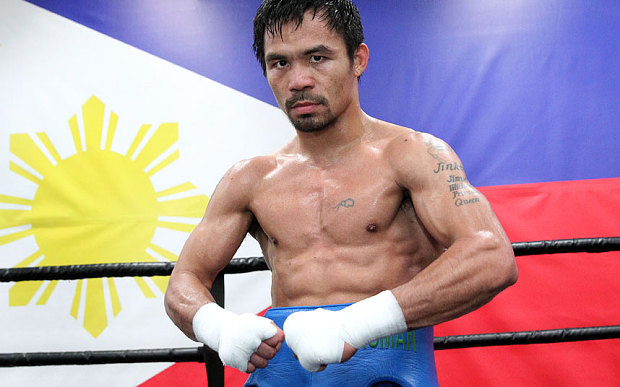 Veteran trainer Ronnie Shields has given his view on the upcoming Manny Pacquiao 59-7-2 (38) versus Lucas Matthysse 39-4 (36) fight scheduled for July 14 in Kuala Lumpur, Malaysia on an ESPN pay-per-view event.
In an interview with On The Ropes Boxing Radio the 59-year-old trainer said he expects Pacquiao to get the job done against the former junior welterweight contender.
"I like the fight, I think Manny Pacquiao has a lot to prove to himself as to whether he should continue to fight or not," said Shields, who twice challenged for the WBC junior welterweight title in the 1980s.
"Matthysse did not look to good to me in his last fight, he was looking like he was having a lot of problems and because of that, a lot of people are gonna pick Manny Pacquiao to win, although Pacquiao didn't look so good in his last fight either."
Pacquiao, a former eight-division world champion, last fought in July when he lost his WBO welterweight title to Jeff Horn in Brisbane, Australia in a fight that many people thought he deserved to win.
The last time Lucas Matthysse was in action he struggled at time against unknown Thai fighter Tewa Kiram 38-1 (28), eventually stopping him in the eighth round to win the vacant WBA "regular" welterweight title in an uninspiring performance.
Shields, who has trained such luminaries as Mike Tyson, Evander Holyfield, Pernell Whitaker and Arturo Gatti, says that despite both boxers being past their best, it is their high-profile names that that make this fight such an interesting proposition.
"I think because of the names and only because of the names this is a very interesting fight," he said.
"It's for an interim world title, which doesn't really mean a whole lot. But to people in Malaysia it means a whole lot, that they are fighting for the interim world championship.
"I really like Pacquiao in the fight because I just think he's smarter and the guy is always in shape. I think because Matthysse had so many problems with the last guy he fought, you have to favor Manny Pacquiao."