Vanes Martirosyan says his "Armenian power" will be his great equaliser against Gennady Golovkin this weekend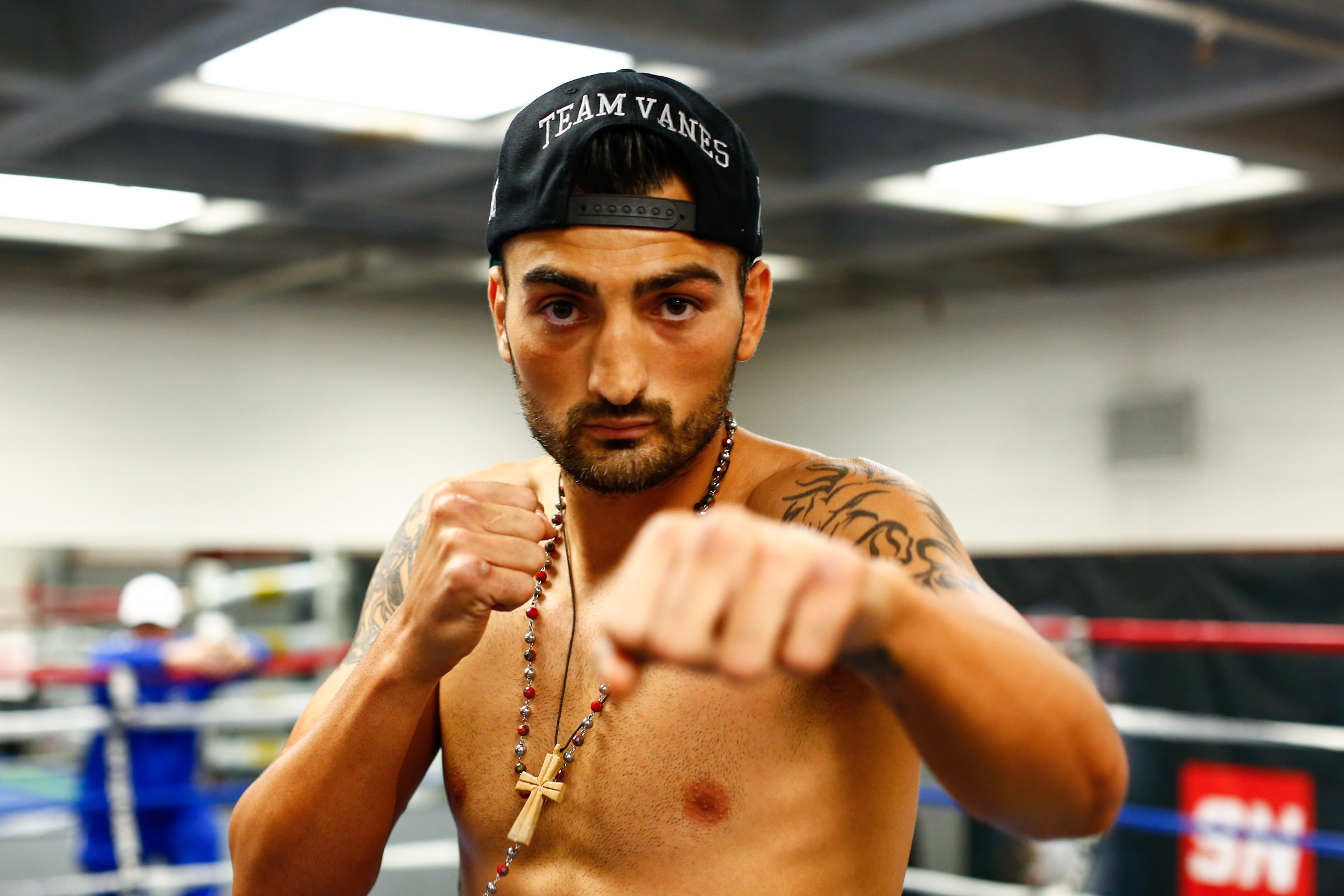 Stand-in opponent Vanes "Nightmare" Martirosyan 36-3-1 (21) insists that two years on the sidelines, a move up in weight and taking on one of the biggest punchers today pound-for-pound in world boxing won't be enough to stop him when he takes on the seemingly insurmountable task of beating undefeated middleweight champion Gennady Golovkin 37-0-1 (33) at the StubHub Center in Carson, California this Saturday night live on HBO.
Speaking to Fightnews.com, Martirosyan, who won the opportunity when original opponent Saul "Canelo" Alvarez withdrew after failing two drug tests, sees the fight as the chance of a lifetime.
"I'm happy to get this opportunity. I will make the most of it and leave it all in the ring. I will show my Armenian Power. You're all thinking he's fighting a giant but that's what I want. I plan on going at him the way he comes at people. He will come at me and I will come at him!" he said.
Martirosyan beat out a shortlist of substitute opponents that included Gary "Spike" O'Sullivan, IBF leading contender Sergiy Derevyanchenko and Jaime Munguia to get the call up.
"I didn't even think I was going to get this fight," said Martirosyan. "I am the Nightmare, a creative nightmare and that's what will happen for those that are looking forward to the Golovkin-Canelo rematch.
"I am so happy Don King took me under his wing. When I got the call, he told me 'there is this guy they call Triple G. Do you want to take the fight?' and my reaction was like 'are you serious? Let's do it! Hell yeah!'
"I'm always the underdog but that has always been my motivation. When I went to the Olympics everyone picked me to lose. I was supposed to lose to Timothy Bradley, Andre Berto, and Austin Trout. I beat them to make it to the Olympics and now they are picking me to lose but that just gives me extra motivation.
"Me and Golovkin were in the same Olympics. He has had a lot of knockouts but he has gone the distance his last two fights. Some people thought he lost against [Daniel] Jacobs. The guy is beatable. He has my respect. He's a giant, but he doesn't know what I have in my heart."
The 32-year-old Armenian-American was already in training for a fight at the Glendale Fighting Club when opportunity came knocking.
"I have been training. I was supposed to fight [Maciej] Sulecki, the guy that fought Jacobs. He took that fight but I continued to work. I have been in training, in shape and ready to fight. Everyone says that Golovkin is bigger but my sparring partners have always been bigger than me."
Martirosyan should enjoy good crowd support from the nearby Armenian enclave of Glendale, while Southern Cali fight fans are expected to take advantage of Cinco De Mayo weekend to take in the fight as a means of celebration – it is, after all, being hawked as "Mexican Style II".
"You will be surprised. I know it will be intense. Just enjoy the show," said Martirosyan.