Eddie Hearn reveals plan to build world's largest boxing stable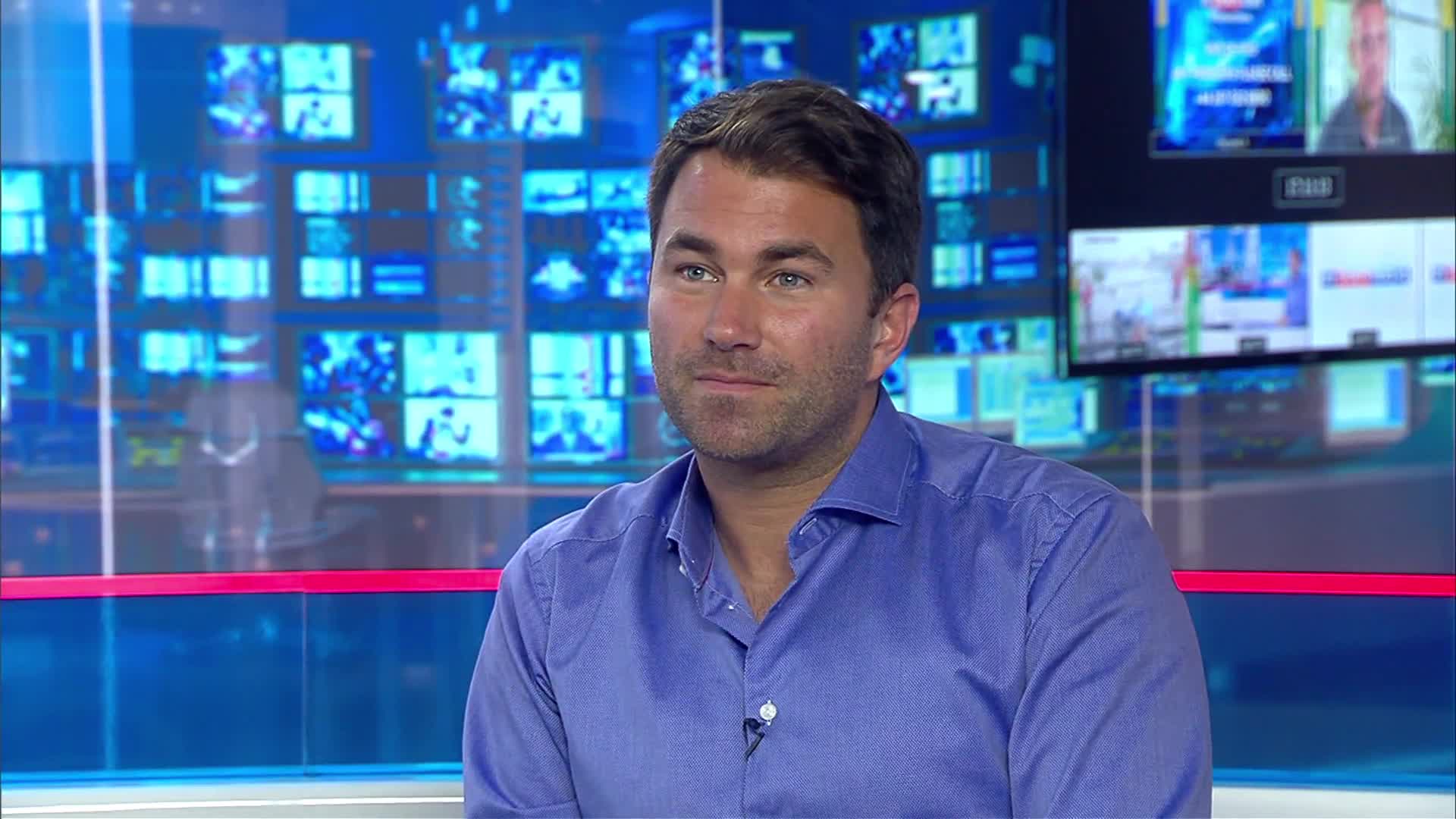 Prominent British boxing promoter Eddie Hearn of Matchroom Boxing has revealed his plan to build the world's largest boxing stable and it involves a conscious push into the American market.
It is an ambitious plan for a promoter who appears to have only two American boxers – heavyweight contender Jarrell "Big Baby" Miller and former middleweight titleholder Daniel Jacobs – currently under contract.
"I don't want to sound arrogant, but I don't see [Frank] Warren as competition to me," said Hearn in an interview with IFL TV. "I see someone who is in my marketplace, who is trying to compete with me. He's trying to take a share in the marketplace. I have to take him seriously, but I don't.
"I don't think Matchroom is a competitor to Frank Warren. I think Cyclone and Hennessy Sports and people like that are competitors to Frank Warren. And then you've got the big boys, which is us, which is Top Rank, which is Golden Boy, which is Al Haymon."
Hearn hinted at the announcement of a deal tied to the American invasion that will be announcement next week.
"Obviously, what we're doing in America, we're on HBO and next week we're going to drop the bomb," Hearn said. "We are on another level to Frank. I think what Frank is doing is good. You have to respect Frank, because he's been around for a long time."
The challenge for Hearn is going to be giving his business interests on both sides of the Atlantic the attention they deserve.
"In the British market, we're obviously number one, but in the global market, it's more important to me," continued Hearn. "We're a global business and I'm looking to take a position in the global boxing market.
"I'm looking to build a stable like you've never seen before in world boxing. We already have the best stable in the UK, but now we're going to get the best stable in the US."